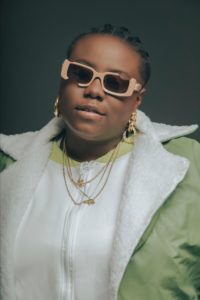 Nigerian singer Teniola Apata, also known as Teni Makaniki, recently shared a deeply personal and tragic experience from her childhood during an interview with media personality Taymesan. She revealed that when she was just two years old, her father, the late Brig. Gen. Simeon Apata (retd.), was brutally assassinated in front of her and her family by unknown gunmen who had entered their home.
This horrifying incident left a lasting impact on Teni's life. She expressed how the trauma of witnessing her father's murder at such a tender age deeply affected her. Teni explained that losing her father in such a violent manner robbed her of the presence of a father figure throughout her upbringing, which had a profound influence on her emotional development.
Furthermore, Teni disclosed that this tragic event resulted in her struggling with trust issues as she grew older. The fact that the gunmen intentionally invaded their home with the sole purpose of killing her father left her with a lingering sense of vulnerability and mistrust towards others.
Teni's candid revelation sheds light on the profound impact that early traumatic experiences can have on a person's emotional well-being and development. Her willingness to share this painful part of her life can potentially inspire others who have faced similar hardships to open up about their own experiences and seek healing and support.