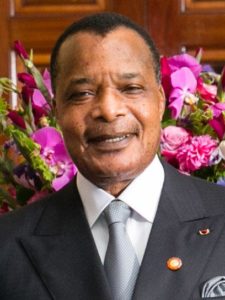 Currently, there is a military coup unfolding in Congo Brazzaville, where President Denis Sassou Nguesso, who has held power for an astonishing 39 years, is reportedly in the United States. The coup has seen the military seize control of crucial facilities in the capital city of Brazzaville.
News of this coup began circulating approximately five hours ago, coinciding with the president's arrival in New York. While the exact instigators remain unidentified, local reports are pointing towards the commander of the presidential guard as a potential figure behind this coup.
This marks the third instance where the head of the presidential guard has orchestrated the overthrow of a president, previously occurring in Niger and Gabon. It's worth noting that Congo shares its border with the Central African Republic, a region with a significant Russian presence, potentially adding a layer of complexity to the situation.
The situation is rapidly evolving, and further developments are awaited to shed light on the coup's motives and those involved in this significant political upheaval in Congo Brazzaville.