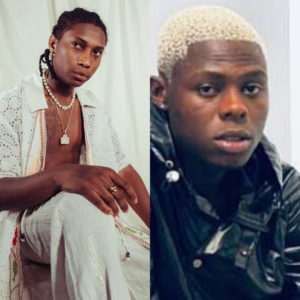 Nigerian singer and songwriter Berla Shmurda, whose real name is Abiola Ahmed, has publicly called for justice in the case of Mohbad, a fellow musician who recently passed away. Shmurda alleges that Mohbad did not die of natural causes and accuses Naira Marley, his former mentor, and Marley's crew of being responsible for Mohbad's death.
Shmurda has urged the Nigerian police to take action and arrest those he believes are involved in the mistreatment and malicious acts towards Mohbad. He expressed his emotional distress over the situation, revealing that he had been receiving messages from Mohbad's spirit, indicating individuals responsible for his suffering.
Shmurda, who had plans to tour in Canada, has postponed his tour due to the emotional toll of Mohbad's passing and the pursuit of justice. He claims that Mohbad had submitted numerous complaints against these individuals, but the Nigerian police had not taken significant action due to what he perceives as nepotism and indifference.
In a passionate statement, Shmurda asserts that he will not rest until justice is served for Mohbad. He vows to take matters into his own hands if necessary, stating that "war has just begun." He also suggests that if the accused individuals flee the country, it would be a sign of guilt, and they should be banned from re-entering Nigeria.
Shmurda calls upon Seyi Tinubu, whom he sees as a youth representative, to take action before the situation escalates further. He emphasizes that the music community and supporters should unite in seeking justice for Mohbad, irrespective of their affiliations.