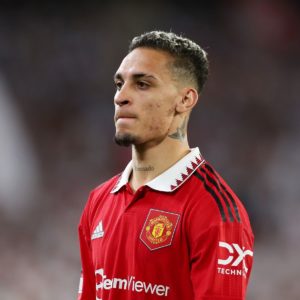 Manchester United winger Antony has postponed his return to the club amidst allegations of assault made against him. Originally scheduled to resume training on Monday after being dropped from Brazil's national team, Antony and the club have mutually agreed to delay his return indefinitely to address these allegations. Antony vehemently denies all accusations.
Manchester United issued a statement acknowledging the allegations and condemning acts of violence and abuse. A police investigation has been initiated in response to domestic abuse allegations made by his former girlfriend. Furthermore, Antony is facing additional assault allegations from another woman in Brazil.
Antony, in both a TV appearance and a statement, has asserted his innocence and expressed his willingness to cooperate with the police to establish the truth. While he has not been charged or arrested, he remains on full pay, and his absence is not treated as a suspension by Manchester United. The club views this decision as reflective of their commitment to taking these allegations seriously and will continue to assess the situation.
This situation has caused a significant disruption, both for Antony's career and Manchester United, as they navigate the serious allegations against him.