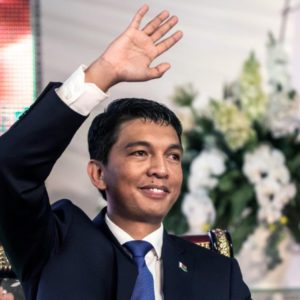 Madagascar's President Andry Rajoelina has stepped down from his position following official confirmation of his candidacy in the country's upcoming presidential elections, scheduled for November 9. The decision to resign aligns with Madagascar's constitutional requirement, which mandates that a sitting head of state must resign if they wish to run for the presidency. Rajoelina submitted his resignation letter to the High Constitutional Court, as announced by the court itself.
Typically, when a sitting president resigns, the president of the senate assumes presidential powers. However, in this case, the head of the senate, Herimanana Razafimahefa, declined to take on this responsibility due to personal reasons. As a result, the High Constitutional Court determined that presidential power would be exercised collectively by the government, with the prime minister taking the lead role. This development adds an interesting twist to Madagascar's political landscape as it prepares for the upcoming elections.
Simultaneously, Madagascar's High Court has released the official list of presidential candidates, which includes 13 out of 28 contenders, notably President Rajoelina, along with two former presidents, Marc Ravalomanana and Hery Rajaonarimampianina. The nation is aiming for its third peaceful election since the tumultuous events of 2009 when Rajoelina came to power through a coup, which led to a departure of foreign investors from the country. This political transition will be closely watched, as it marks an important moment in Madagascar's democratic history.