In the Eastern Region of Kuano, a deeply unfortunate event unfolded, claiming the life of a 48-year-old man named Tetteh Kwaku.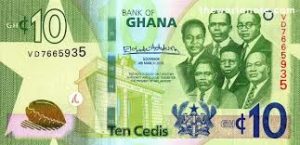 The genesis of this tragic incident was a dispute over GH¢10, a sum that tragically tore apart the bonds of brotherhood.
The alleged perpetrator in this heartbreaking story is none other than Moses Tetteh, who, at 50 years of age, found himself embroiled in this fateful turn of events.