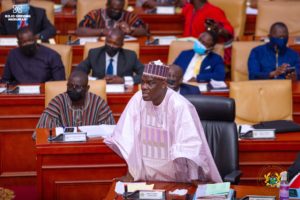 The minority group in Ghana is calling for fairness from the Ghana Police Service regarding their protest. They allege that the central bank governors' mismanagement has resulted in significant losses that are adversely affecting the well-being of Ghanaian citizens.
Consequently, they are utilizing this protest as a means to exert pressure for the resignation of these governors. Nevertheless, the protest has encountered obstacles primarily stemming from disagreements with the police over the planned routes.
Despite these impediments, Dr. Cassiel Ato Forson, the Minority Leader, has affirmed their unwavering determination to persist in their demand for the governors' resignation.