Unedited Photo of Nana Akua Addo's VGMA Dress Goes Viral Online; Fella Makafui Insults Perpetrators
An unedited photo of Nana Akua Addo's VGMA red carpet dress has dropped online and this has got the actress 'crying.'
The photo makes her look laughable as compared to the original dress she wore on the day.
READ ALSO: Post VGMA22: Twene Jonas Fires VGMA For Not Winning An Award
The fashionista wore a short red ball gown that had the back extended to cover the floor.
Being the queen of red carpet as she is known, some people have reacted to her 2021 VGMA outfit and described it as a miss this time.
READ ALSO: Post VGMA22: "I Should've Won Female Vocalist Of The Year" – Cina Soul Cries
Social Media Users React
Fella Makafui, her colleague actress, has gone angry over the unedited photo and called whoever is behind it stupid.
She wrote plainly: "Smh . this is the stupid thing they always do just to make fun of people…"
But some fans were quick to respond to Fella with their own conclusions.
Cindy, for instance, said the photo is the same Nana Akua but she looks different in it because it is unedited.
cinda_styles_official: "@fellamakafui nut fella this was taken from a tv n that's how she actually looked compared to the one on the left .. we all knw professional pix are edited compared to the real one."
Dela also made her views known: delalivybe: "@cinda_styles_official she looked better on the tv than the photo shoot…let's stop dis."
Myzz wanted to know why Nana Akua's shoes were different in the two photos:
myzz.dee.503: "Why is the heels different though?"
The actress gave an answer: nanaakuaaddo: "@myzz.dee.503 I broke my heels."
Source: GhanaArticles.com
Delay Drops 10 Commandments For Women
TV and radio personality Deloris Frimpong Manso popularly known as Delay has listed 10 commandments every woman needs to follow.
According to her, she believes a woman can live the best of lives without the help of a man as has lately been the norm where most of them solely depend on their male partners for survival.
"Don't use sex as proof of love. Sex is no proof of love, he'll leave u after the sex," she said amongst her 10 commandments.
We Will Love You To Join Our Over 180k Members Instagram Family With Just One Click @gharticles
Source: GhArticles.com
'He Is Becoming A Nuisance'- Counselor Lutterodt Descends On T.T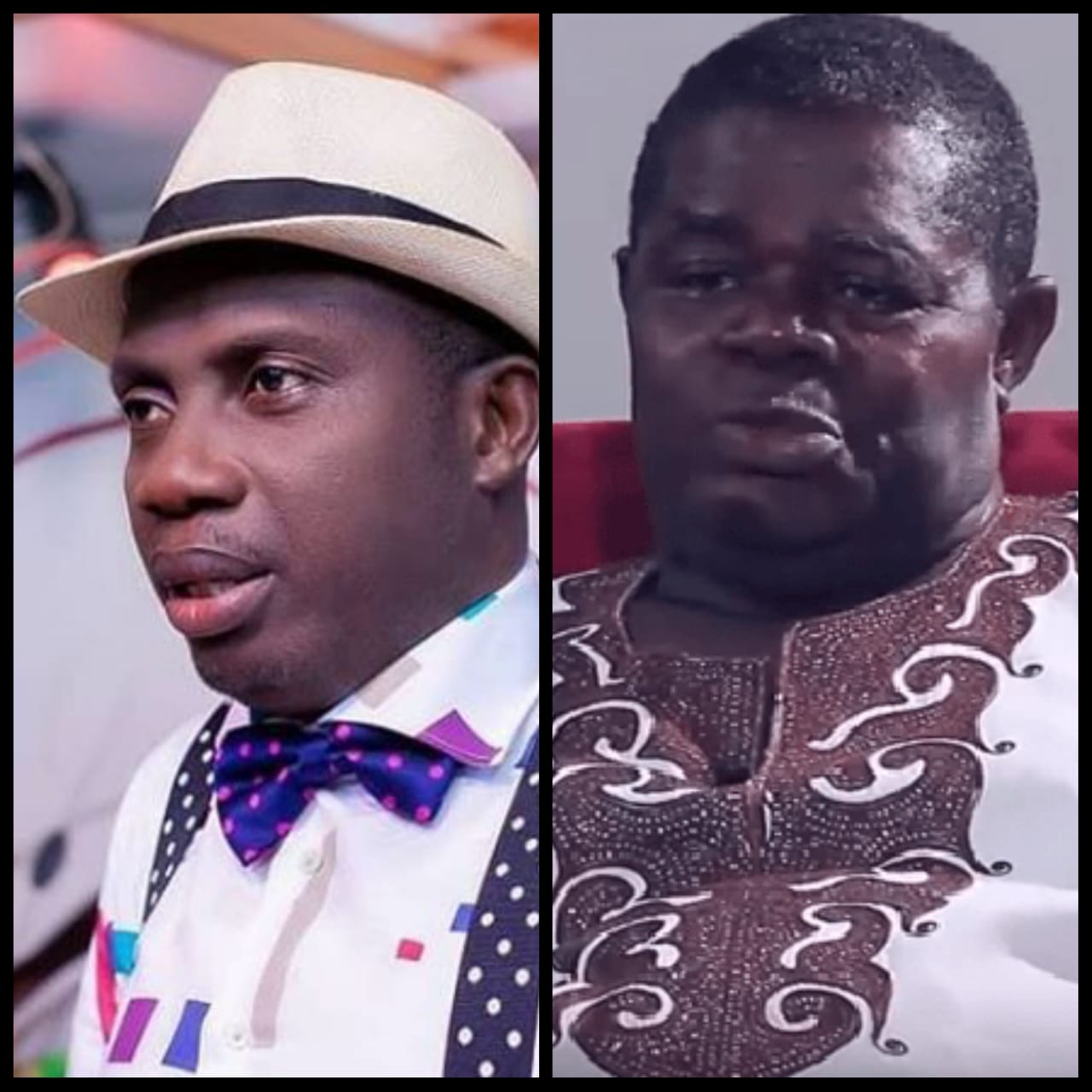 Counsellor Lutterodt has descended on Psalm Adjeteyfio over his leaked audio in which was begging MzGee for 'leftover'.
Mr George Lutterodt was speaking in an interview with Okay FM monitored  by GhArticles.com about the trending story and he noted that "Psalm Adjeteyfio's act of begging, for me, is becoming a nuisance. Now, it seems he can not survive or eat without begging".
According to Counselor, Psalm Adjeteyfio belongs to a family that must also see to his needs.
Speaking about the Vice President's donation to the veteran actor, he said "we were all informed that he was given a cash gift. He even came out to publicly thank people. How then do you come back to say that the Vice President's money given to you has been used for investment so now you are hungry because nobody wants to donate? I don't understand him".
Sending a piece of advice to T.T, he added that "someone should please tell him to stop begging. The disgrace he's brought upon himself needs to stop. He is not the only man deserving of gifts… a good name is better than riches. it will be best if he shuts up, what he is doing isn't right. Someone should tell him to stop it".
Psalm Adjetefion in the leaked audio could be heard saying "MzGee good afternoon, I'm wondering if you would have some leftovers in your kitchen to spare. [The] reason is people who use to help have all withdrawn their help when they heard that the Vice President had given me the money".
The Taxi Driver TV series actor explained that "but you would agree with me that [with] such monies, you need to invest wisely and that is what I have done and when you make investments too, it will take time before you begin enjoying it".
We Will Love You To Join Our Over 170k Members Instagram Family With Just One Click @gharticles
Source: GhArticles.com
Akuapem Poloo Kisses Shatta Wale In Appreciation For Gifting Her Son Gh500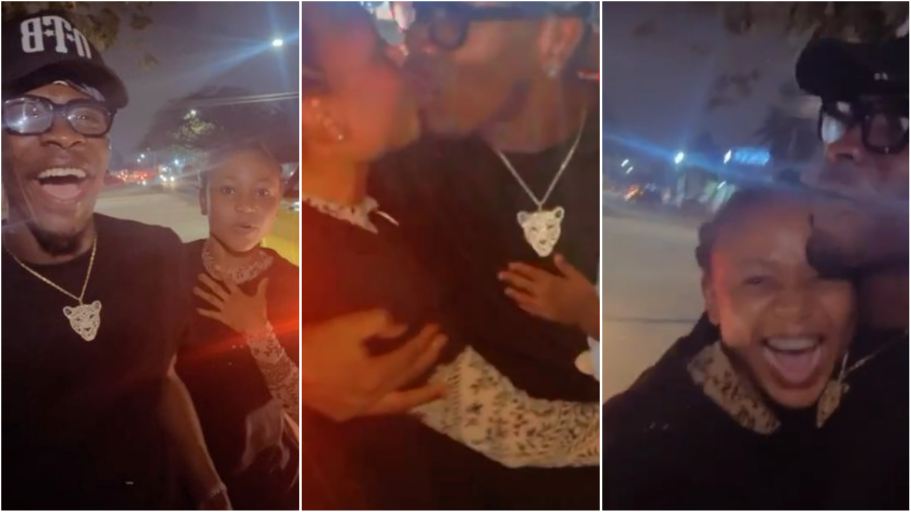 Controversial celebrities Shatta Wale and Akuapem Poloo have linked up again after both of them had their fair share of jail time in 2021 for unrelated charges.
Shatta paid his longtime friend, Poloo, a visit at her home and gifted her a bundle of cash for her son's upkeep.
Akuapem Poloo who was beside herself with joy that the superstar has found her worthy enough to pay her a visit was captured screaming her lungs out as she jumped around.
To thank Shatta for the GHS 500 gifted to her son, she planted kisses on his lips and hugged him tightly amid praises.
Netizens have however cautioned her to prevent bodily contact with other celebs, in a time when the coronavirus pandemic is at its peak.
Others also drew her attention to the presence of her son, considering the fact that she was sentenced for similar action in his presence.
We Will Love You To Join Our Over 170k Members Instagram Family With Just One Click @gharticles
Source: GhArticles.com