Oswald 2.0: Social Media Reacts To Young Boy's Christmas List
A young child's list for the upcoming Christmas has surfaced online and is racking up a lot of reactions from netizens.
In the post sighted by GhArticles.com on the verified Twitter page of Caroline Sampson, the unidentified child gave a list of things he expects his parents to purchase two of them for him.
The items stated are new iPhone case, gaming set which cost Ghc265, a play station card, LED lights and a sum of Ghc50.
50ghc and….?🧐 pic.twitter.com/1PjTjNRftn

— Caroline SAMPSON (@caroline4real) November 23, 2021
Twitter had a lot to tweet about:
New phone case 15gh😂😂

— Mr. Albert (@bongoideals) November 23, 2021
Which iPhone does he use ? I'll give him a case and protector and a new cable

— s📱ka (@kofisikaa) November 23, 2021
…and a new pencil to write something more affordable next time.

— M3NSA (@mensamusic) November 23, 2021
When I grow up I want to be like him🤣

— feeling blessed with 10 others😌 (@jude_poku) November 23, 2021
Link am abookyi phone case 15gh

— MED⭐️⭐️ (@mwinebang) November 23, 2021
We Will Love You To Join Our Over 170k Members Instagram Family With Just One Click @gharticles
Source: GhArticles.com
Man Turns Into Cow After Ch0pp!ng Married Woman [Video]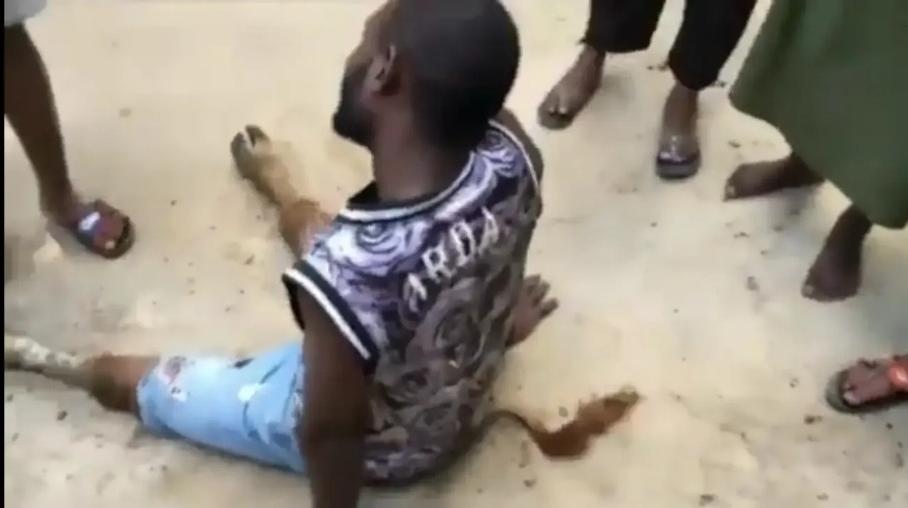 In a dramatic turn of events, an unidentified man turns into a cow after he allegedly had sex with a married woman.
In a viral video on social media, the man is seen sitting on the ground, sobbing. His legs had turned into cow trotters and he had grown a tail.
The man was crying like a human being, but in between the sobs, he makes mooing sounds like a cow.
As he moos, residents in the area in utter shock and bemusement, taking videos of the strange and dramatic incident.
The strange incident reportedly happened in a Zimbabwe.
Watch the video below;
We Will Love You To Join Our Over 201k Members Instagram Family With Just One Click @gharticles
Source: GhArticles.com
Woman Reveals What Happened When He Called Young Man Who Wants A 'Sugar Mummy"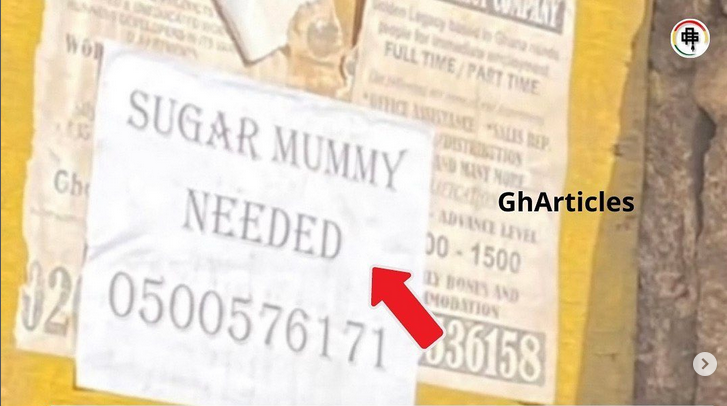 A Ghanaian woman has taken to social media to revealed her conversation with a young man who advertised his needs.
In a hilarious but serious post, a young man advertised his needs with a caption on a post which reads, "Sugar Mummy Needed."
The young man added his telephone number in addition to the advertisement just in case someone is interested.
So a woman phoned and had a chat with the young man.
In their conversation, the young man identified as a Alex who leaves in Dome.
The woman asked him what will he offer to this sugar mummy he's looking and how much he wants to be paid.
Watch the video below for more details
View this post on Instagram
We Will Love You To Join Our Over 201k Members Instagram Family With Just One Click @gharticles
Source: GhArticles.com
Sheena Gakpe: Ghanaian Socialite Goes Viral For Joining 'Kwaku The Traveller' Challenge (WATCH)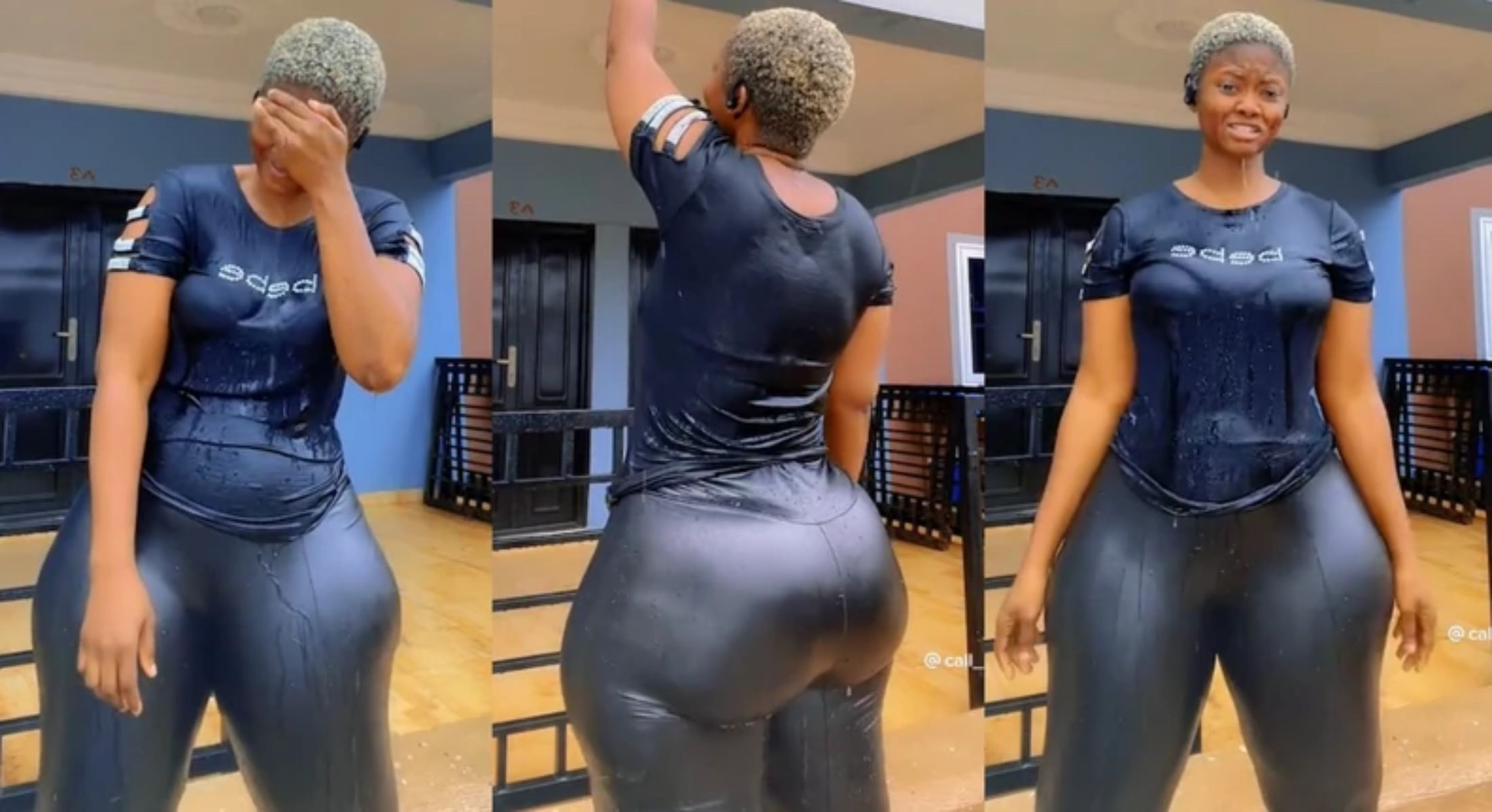 Black Sherif's 'Kwaku The Traveller' song has sparked a challenge on social media which is courting wild attention.
A Nigerian TikToker birthed the challenge on the video-sharing app after she mimicked Black Sherif's art of performing in the rain at the just ended 3 Music Awards.
The video has gone viral with over 2.8 million views within two days.
Other TikTokers have since been hopping on the trend and one curvaceous Ghanaian lady, identified as Sheena Gakpe, has taken it to another level.
Sheena joined the 'Kwaku The Traveller' challenge on TikTok and now, her video has gone viral beyond the video-sharing platform after she shared it on Twitter.
Tweeps find the video fascinating after realizing the shocking weight Sheena Gakpe carries behind her.
This became obvious after 30 seconds into the video when the Ghanaian lady turned her back to the camera.
That part of the video has since become a talking that has since the video trending in Ghana, Nigeria and other countries.
In less than 24 hours, the post captioned "who sent me ? Huh ,I'm feeling cold," has gathered over 2800 retweets and over 1000 comments.
"Hope these people know they were chosen by God to carry this responsibility. So they should carry it with the utmost prestige. They are strategically placed in every culture to regulate the happy genes in their people. In short, God spazzed," a tweep, @Timithegoat wrote after chancing on the video.
Watch the video below and what others have been saying.
Who sent me ? Huh ,I'm feeling cold pic.twitter.com/XSMZYn37Lv

— Sheena (@SheenaGakpe) April 6, 2022
We Will Love You To Join Our Over 190k Members Instagram Family With Just One Click @gharticles
Source: GhArticles.com