You Haven't Given Ghanaians Enough Credit For Your Over 10 Years Industry Relevance – Arnold Asamoah-Baidoo Tells Sarkodie (Video)
Ghanaian entertainment pundit, Arnold Asamoah-Baidoo has reacted to Sarkodie's viral Nigeria interview alleging that Ghanaians doesn't support their own.
Sarkodie is currently in Nigeria on a tour to promote his new 'NO PRESSURE' album.
During one of his interviews, Sarkodie did mention that when comes to support from Ghanaians, he has received a little.
According to him, he has not received that much support from Ghanaians unlike Nigerians who support their own massively.
Sarkodie's comment has angered many Ghanaians after the video went viral as they descended on him on social media for not appreciating their support which has brought him far in the music industry for the past 10years.
Reacting to Sarkodie's comment on United Showbiz Show, Arnold Asamoah-Baidoo disagreed with the Happy Day hitmaker.
According to him, Ghanaians have always supported him since he broke into the music industry in 2010.
Arnold Baidoo further added that it through the support of Ghanaians that has made him relevant for past the 10years in the music industry.
However, Arnold Baidoo said Sarkodie has rather not given the credit to Ghanaians for his 10years relevance in the music industry.
Swipe for more details
View this post on Instagram
Source: GhArticles.com
Nana Agradaa Delivers Man In Church During All-white Prophetic Session [Video]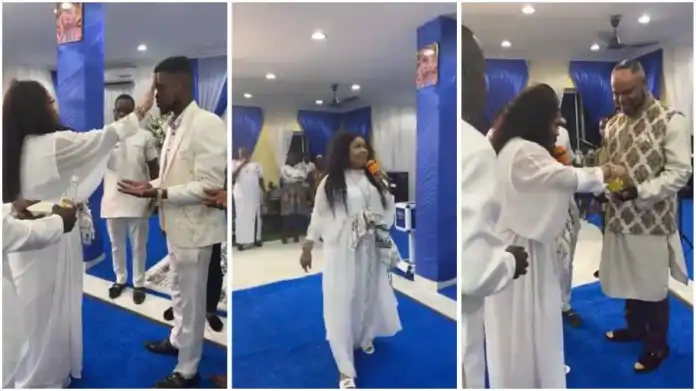 Repented fetish priestess, Nana Agradaa, has taken her ministerial calling seriously as she organises an all-white prophetic session.
The spirit-filled event was to commemorate the death of Jesus on Good Friday.
Organised at the Thunder Plaza, the theme of the session was Thanking God In Advance, and in attendance were some religious leaders including her pastor husband.
It was during the church service that she delivered a man struggling with financial setbacks and prophesied prosperity into his life.
She was in her spiritual elements, taken over by the holy spirit, while engaging the mid adult.
Her prophecies were welcomed with resounding applause and series of 'Amens'.
Watch video below:
View this post on Instagram
We Will Love You To Join Our Over 190k Members Instagram Family With Just One Click @gharticles
Source: GhArticles.com
"You Are Also A Problem In Ghana" – Mr Beautiful Clashes With Afia Schwar On Live TV Over Her Comment On Abena Korkor Brouhaha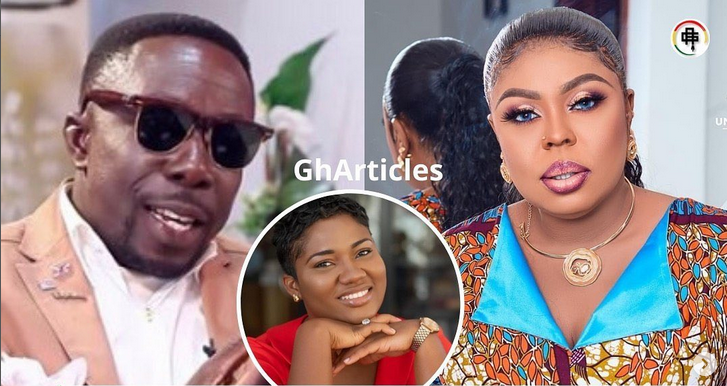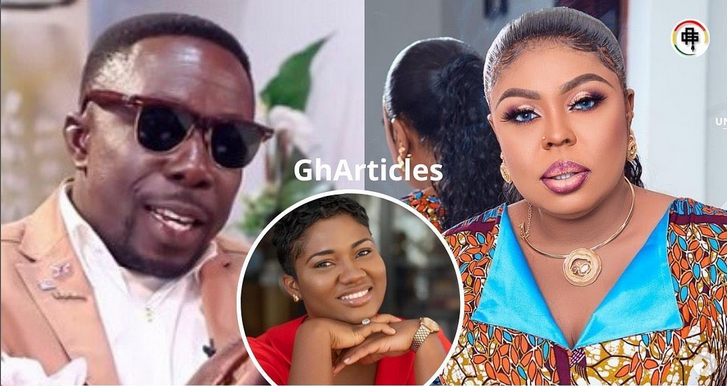 Ghanaian actor, Clement Bonney popularly known as Mr Beautiful has descended on Afia Schwarzenegger over her comment on Abena Korkor saga.
The Kumawood star accused the self-acclaimed queen of Ghana comedy of influencing the Ghanaian youth negatively with their social media lifestyle and ranting.
Mr Beautifu comment comes after Afia Schwar roasted Abena Korkor for breaking marital homes with her recent sex scandal.
Abena Korkor last week came online again to drop another list of men she has allegedly slept with.
Prominent Ghanaian celebs; Stonebwoy and former Black Stars captain, Stephen and Asamoah Gyan were all fingered in her latest expose which sparked a lot mixed reactions on social media.
However, after some few backlash from some Ghanaians, Abena Korkor apologize to Stonebwoy, Stephen appiah and Asamoah Gyan.
The actor quickly tackled Afia Schwar when took on Abena Korkor, according him, Afia Schwar is also part of the people causing problems in people's relationships.
He said social media has become a god to some people in Ghana especially Afia Schwar and some celebrities.
He further quizzed why would Afia Schwar go online and lie to Ghanaans that the Chief of Staff, Frema Opare donated GHC50,000 to her during her father's funeral.
In a rebuttal, Afia Schwar said she makes money from social media.
Watch the video below;
View this post on Instagram
We Will Love You To Join Our Over 190k Members Instagram Family With Just One Click @gharticles
Source: GhArticles.com
'You Are Stupid If You Fight Your Husband Over Abena Korkor' – Afia Schwar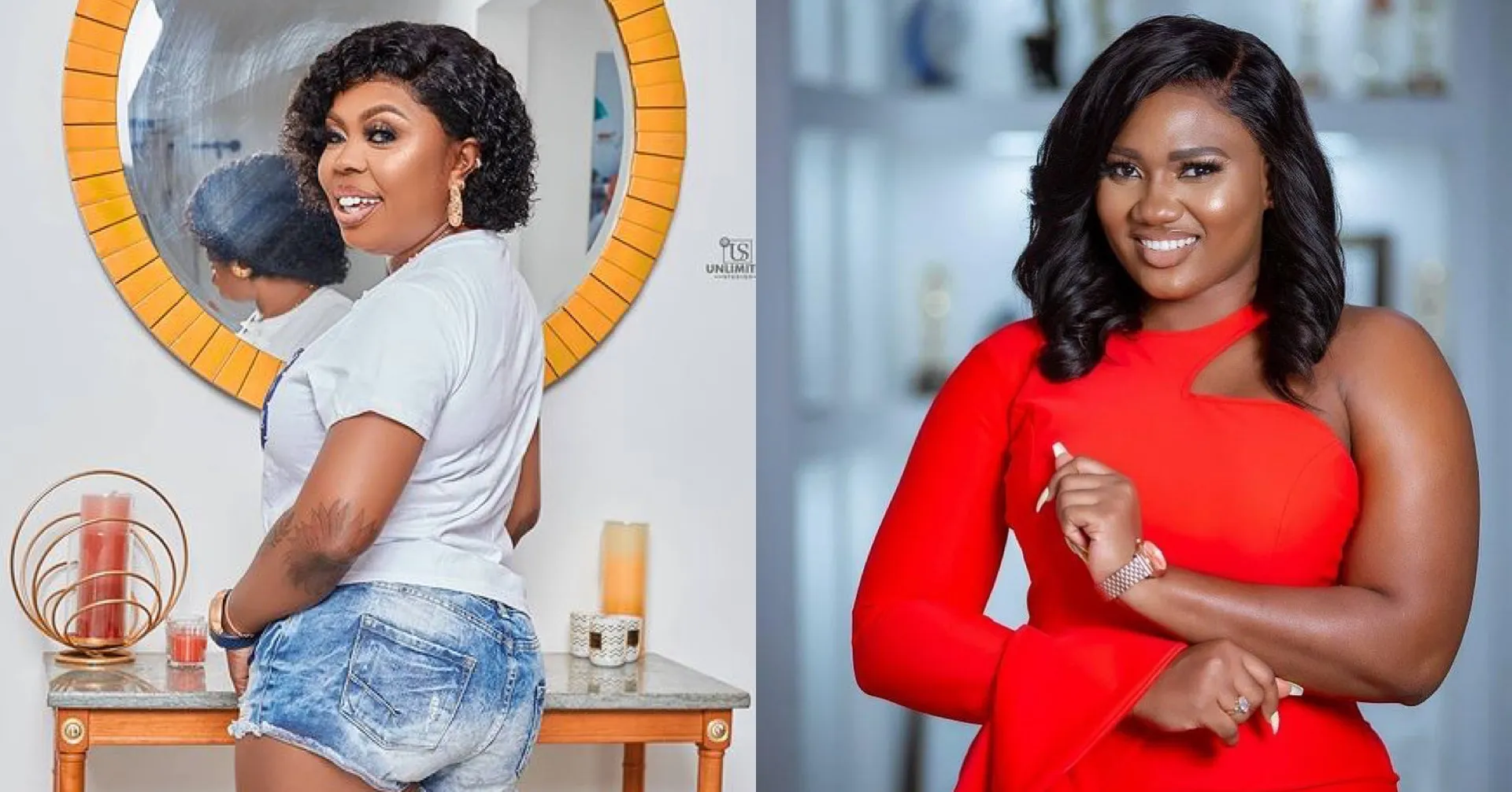 Ghanaian comedienne and media personality, Afia Schwar, has established that any Ghanaian woman who fights her husband over Abena Korkor is stupid.
She stressed that it would be unwise to allow the former TV3 employee to come between their marriage even if they know about their husband's infidelity.
Afia Schwarzenegger explained that the socialite has been producing the list of men who allegedly laid with her in the past and should not be given prominence, she said while hosting United Showbiz on Saturday, March 19.
"With all due respect, if your husband arrives from work and you nag him about any allegations by Abena Korkor, then you are stupid," she said.
Afia Schwar explained that: "I don't think Ghanaian men are stupid. Abena Korkor, for five years, has been mentioning names. So, the men who try to have amorous relationships with her, are they mad?" she quizzed. It can't be possible."
The controversial media personality further mentioned that she doesn't believe anything Abena Korkor says about prominent people bedding with her.
Last week, Abena Korkor claimed reggae/dancehall artiste, Stonebwoy, and two former Black Stars captains laid with her. One of the players came out to debunk her claims.
Watch the video below;
View this post on Instagram
We Will Love You To Join Our Over 190k Members Instagram Family With Just One Click @gharticles
Source: GhArticles.com