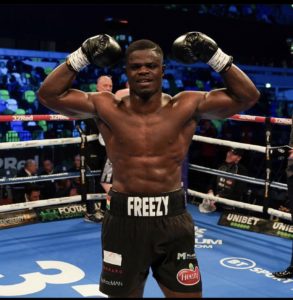 During the highly anticipated Paris 2024 qualifiers held in Dakar, all eyes were on the accomplished boxer, Freezy Macbones. Unfortunately, his journey in the middleweight (80kg) division took an unexpected turn when he faced off against Seydou Konate, his formidable Senegalese opponent. The match proved to be a pivotal moment for Freezy's career as it marked his amateur debut, a significant step in his quest to secure a spot and represent Ghana at the upcoming Olympics.
Despite the high hopes surrounding him, Freezy Macbones faced a challenging bout against Seydou Konate. The outcome was not in his favor, as he tasted defeat on his first foray into the world of amateur boxing. This loss was not only a personal setback but also meant that he would not advance further in the qualifiers.
For Freezy, this was undoubtedly a disappointing turn of events. His dream of donning the Ghanaian colors and competing at the Olympics would have to be put on hold, at least for the time being. Nevertheless, setbacks like these often serve as valuable learning experiences in the world of sports, and it remains to be seen how Freezy Macbones will bounce back from this setback and continue to pursue his Olympic aspirations in the future.