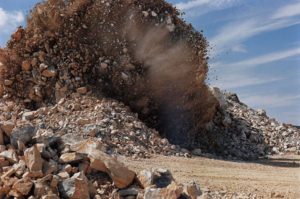 An unfortunate incident involving an Ammonium Nitrate explosive disaster occurred on Saturday night at a quarry site in Anto-Aboso, located in the Shama District of the Western Region. This tragic event has led to several casualties, with some individuals still unaccounted for.
Emmanuel Owuewie, the Assemblyman for Anto-Aboso, who resides near the quarry site, recounted his terrifying experience when the ceiling of his room suddenly collapsed during the incident.
Currently, rescue efforts are underway at the site, with the participation of personnel from the Fire Service and other security agencies.