Wendy Shay, a Rufftown Records artist, was involved in a harrowing accident on the night of Sunday, September 10,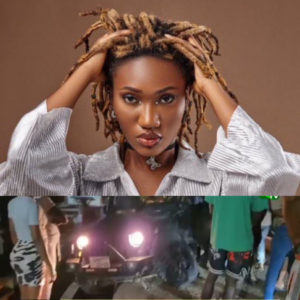 the Kwabenya highway in Accra. Reports from eyewitnesses reveal that her vehicle, a Jeep Wrangler, collided with a Tipper Truck, narrowly escaping what could have been a tragic incident.
The incident unfolded as Wendy Shay was driving along the road when the Tipper Truck unexpectedly crossed her path. In a desperate attempt to avert a collision, she veered off the road and ended up in a gutter, resulting in substantial damage to her Jeep Wrangler.
Thankfully, initial reports suggest that Wendy Shay emerged physically unscathed from the accident. However, she did complain of a headache following the incident, prompting the need for her to receive medical attention as a precautionary measure.