Nigerians' Hearts Sink As BBN's Liquorose Finally Confirms Her Relationship Status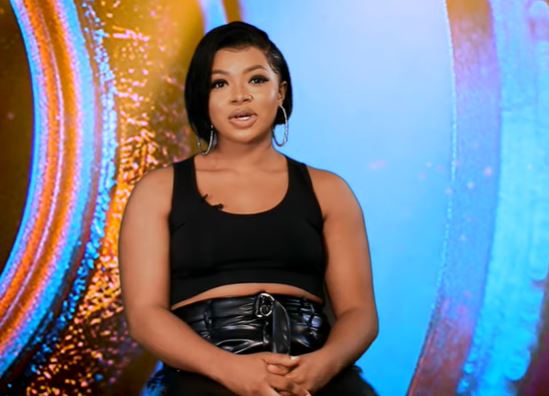 Big Brother Naija star, Roseline Afije also known as Liquorose has finally put to rest speculations about her relationship with Emmanuel.
The celebrity dancer left shippers with broken hearts when she revealed that she and not dating anybody at the moment.
Liquorose made this known during a recent interview when the On Air Personality questioned her about her relationship status.
Meanwhile, about two weeks ago, she said that she decided to focus on her career and prioritize building her brand.
Watch the short video below:
Nigerian' hearts sink as BBN's Liquorose finally confirms her relationship statuspic.twitter.com/kUwyjg7NoU

— Instablog9ja (@instablog9ja) May 13, 2022
We Will Love You To Join Our Over 201k Members Instagram Family With Just One Click @gharticles
Source: GhArticles.com
Alex Opoku Mensah, Ashanti Regional Nss Director In Trouble As GRNMA Demand His Removal In 72hrs Or Strike Action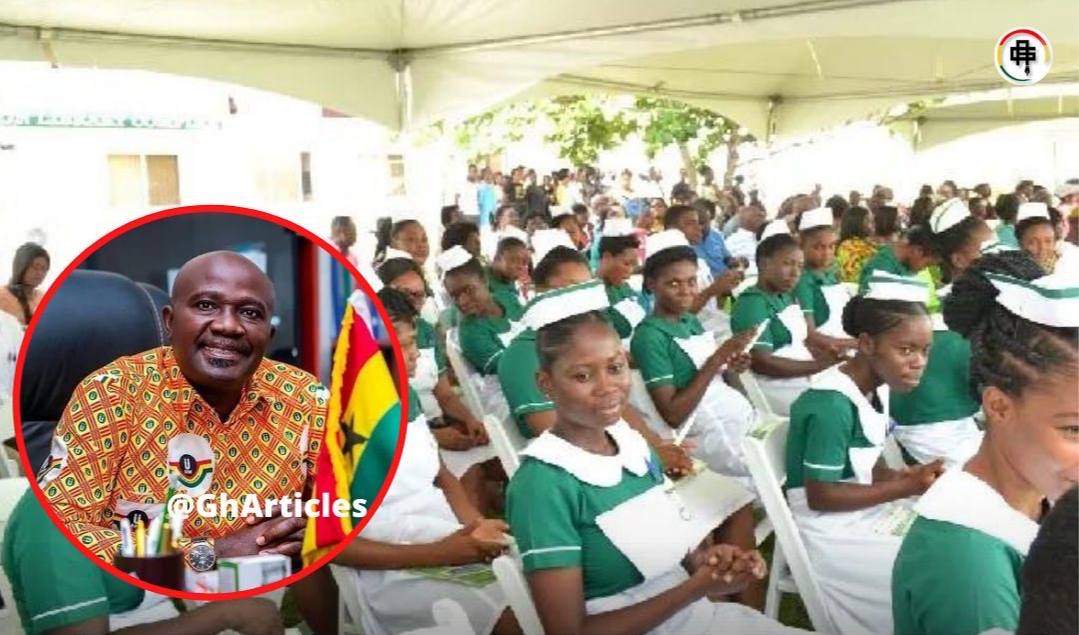 Mr Alex Opoku Mensah has come under intense fire in the last few hours after he went over to his daughter's workplace to confront a nurse who challenged a patients prescription by the daughter who is a doctor at the Manhyia Govt hospital in the Ashanti Region . According to the viral audio , the Ashanti Regional NSS director was recorded using unprintable words to describe the nurse and at a point challenge her level of intelligence.
It has been reported that the daughter went to report the Nurse to him after she challenged the prescription. Mr Opoku-Mensah then zoomed to the Hospital to 'deal' with the nurse .
Following this , the Ghana Registered Nurses and Midwives Association have released a presser that if the NSS director is not removed from post in the next 72 hours , they will call upon the all nurses in the hospital to lay down tools indefinitely. Following the PRESS RELEASE , Mr Alex Opoku-Mensah took to his facebook page to apologize for how he behaved towards the nurse.
VIDEO BELOW
View this post on Instagram
Source : Gharticles.com 
CANTU BEAUTY AND WOMEN EMPOWERING NATIONS 'THE GIRLS LEADING OUR WORLD (GLOW) GLOBAL FELLOWSHIP' CONCLUDES HERE IN ACCRA, GHANA.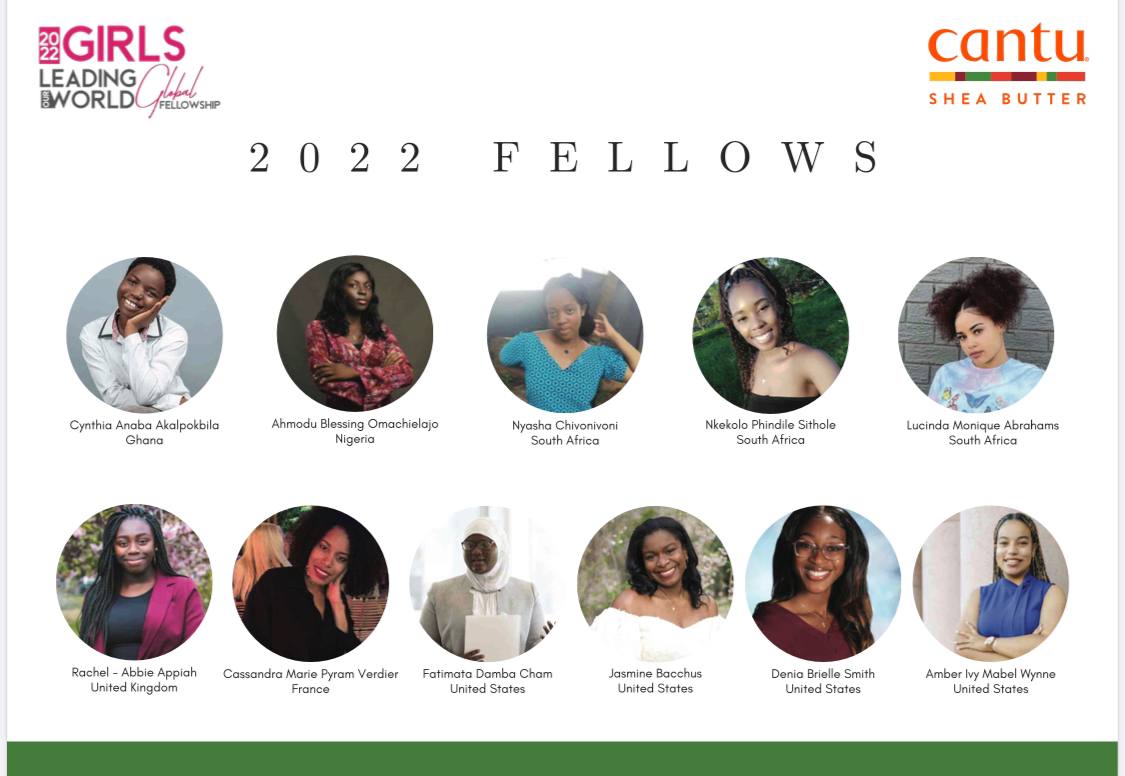 The Girls Leading Our World (Glow) Global Fellowship concludes here in Accra, Ghana between the 11th and 15th of November, where the 12 winners of the Cantu GLOW Global Fellowship will enjoy an all-expense paid trip to experience the Ghanaian culture, get a first-hand account of the concepts acquired during the fellowship, and creatively display their learnings from the overall fellowship experience by presenting the capstone projects that they have worked on over the past 4 months. This trip will include a leadership conference, community service projects, promotional brand experiences, and career workshops.
Cantu Beauty, an award-winning multicultural hair care brand, joined Women Empowering Nations (WEN), a non-profit organization whose mission is to provide exposure, development, and mentorship for girls of color in underserved communities to accelerate their path to executive leadership, in hosting a series of career-readiness workshops for minority women around the globe.
WEN and Cantu selected 50 young women ages 17-23 from Nigeria, Ghana, South Africa, the United Kingdom, France, and the United States to participate in the Girls Leading Our World (GLOW) Global Cohort, an immersive, high-impact leadership coaching experience which began March through May 2022. The virtual program featured female executives from diverse backgrounds in entrepreneurship and leadership, who lead workshops exploring career development, public speaking, professional branding, and executive leadership.
Cantu Beauty and WEN encouraged women of color who aspire to leadership and entrepreneurship to apply.
"Cantu Beauty has always been committed to supporting the next generation of female leaders by equipping them with the skills and resources to make a difference in their personal and professional lives," said Dametria Kinsley, Cantu Beauty's Global Vice President of Marketing. "Through our partnership with WEN, we're able to take our commitment to the next level at a larger scale to reach women of color all over the world."
Cantu Beauty has been a partner sponsor of WEN's GLOW Virtual Summit, since 2020, providing scholarships to young women around the globe to continue their education.
"Women of color face disproportionate barriers in the workplace and are heavily impacted by discrimination, and Cantu is actively working to combat this through our community partnerships," Dametria Kinsley.
The partnership programming continued in June 2022, with the GLOW Virtual Summit featuring women and girls of color who represent a spectrum of journeys in entrepreneurship and leadership. The event, with a global audience of over 1,000, hosted young women leaders for engaging workshops to explore social change, economic justice, women's empowerment, and leadership.
The GLOW Global experience was the core feature of the 2022 Summit along with the girls in the program. At the Summit, 12 young women from the GLOW Global Cohort were announced to move forward to the Cantu GLOW Global Fellowship. Participants from each country interned at Cantu Beauty for four months gaining hands-on experience in the beauty industry, each fellow also received a $2,000 stipend and gain an opportunity to be brand ambassadors.
Kinsley explained that the 2022 Girls Leading Our World Global Fellowship demonstrates Cantu's commitment to "supporting the next generation of female leaders by providing these 12 fellows with resources for professional advancement,"
This news accompanies Cantu's additional investments to provide career opportunities to facilitate an upward trajectory for the next generation, particularly Black and brown women.
The winning fellows are Blessing Ahmodu, project manager at Enactus AAUA, from Nigeria; Cynthia Akalpokbila, an undergraduate student at the Ashesi University of Ghana. From South Africa, Nyasha Chivonivoni, an undergraduate student at the University of Cape Town and founder of Chii the Poemprenuer, and Lucinda Monique Abrahams, a law student at the University of South Africa.
In the United States, Kenyona Thomas, marketing and branding coordinator at Encounter Your Potential; Denia Smith, founder of She Shall Speakerpodcast; Fatimata Cham, founder of Muslims Matter; Amber Wynne, founder of The Period Project; and Jasmine Bacchus, an incoming Juris doctor candidate at Harvard Law School and winner of the inaugural Gucci Changemaker award.
From the United Kingdom are Rachel Appiah, founder of Amanthis Stationery, and Naomi Grant, founder of LAMBB film production company.
Cassandra Verdier, a master's student of International Business at ESG Bordeaux, France will also participate.
"We are elated to team up with Cantu Beauty on this program investing in the future and talent development of young women of color," said Carlisha Williams Bradley, Women Empowering Nation's Founder and Executive Director. "Young women receiving training from a company that makes products that cater to them and has a fellowship that addresses our unique cultural needs is rare. This partnership can change the career trajectory of young women around the world."
Speaking about what the future looks like for the Cantu GLOW Global Fellowship, Kinsley said "We hope to continue growing our partnership with WEN and the Global Fellowship! The more multifaceted this fellowship becomes, the more opportunities we create to give back to the people that have given us so much.
The hope is that this will have a ripple effect that changes the narrative for women of color all over the world. I often think of a quote from the President of Liberia, Ellen Johnson-Sirleaf, who once said, "If you educate a man, you educate a family and a village. To educate a woman, you empower a nation."
To learn more, follow Women Empowering Nations on Instagram, Facebook and Twitter. Stay connected with Cantu Beauty on Instagram, Facebook, and Twitter or visit them at cantubeauty.com.
Source : GhArticles.com
JUST IN : Mr Eazi Launches Scholarship Fund To Support Students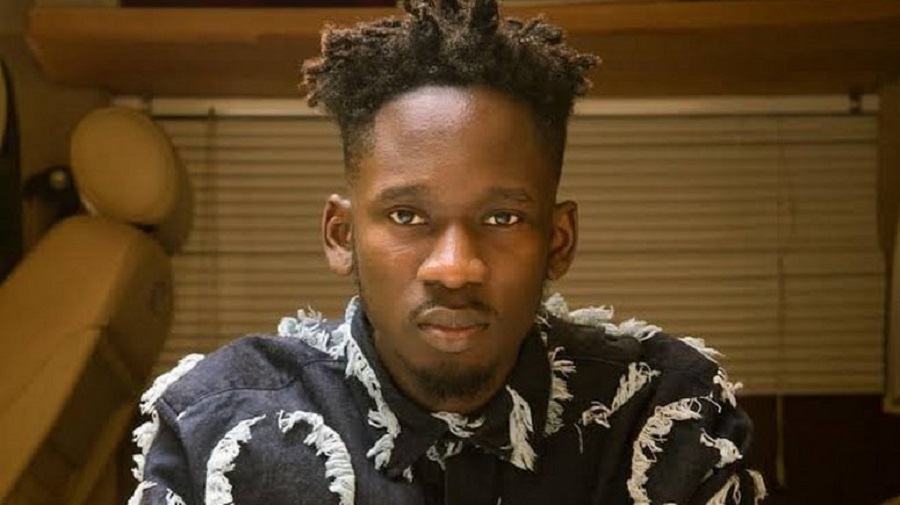 International music sensation and business man,
Oluwatosin Ajibade,
popularly
known in showbiz
circles
as 
Mr Eazi
 has instituted a scholarship scheme to 
support
 needy
undergraduate
students at the C. K. Tedam University of Technology
and
Applied Sciences (CKT-UTAS).
The scholarship scheme, which started with an initial seed money of GHS200,000 is expected to cover the full fees of 100 students of CKT-UTAS every year.
                                                Mr Eazi
The gesture comes in the wake of recent difficulties encountered by many students in the payment of their fees and thereby disrupting their education.
Who can apply for Mr. Eazi Students Fund?
1.
The Scholarship is open to 
all students on
 the C. K. Tedam University of Technology and Applied Sciences Campus, from level 100 to level 400.
2.
All Applicants 
must have in their possession,
 their admission letter and a valid student's identity card.
3.
The Applicant must be without any criminal record or not have faced any disciplinary action.
4.
The Applicant should not be on any other scholarship scheme that covers his/her AFUF.
5.
The Applicant must demonstrate that he/she has Critical Economic Needs.
6.
Priority shall be given to:
•
Displaced Persons (Certified Refugees, Internally Displaced Persons, etc.)
•
Persons with Disability
7.
The Applicant must be committed to supporting the CKT-UTAS Students Financial Services in later years should they successfully get employed after school.
8.
The scholarship 
application form is free
 and has a feature of a "
2021/2022
" watermark.
9.
Qualified applicants should apply for the scholarship as soon as they can.
10.
Applicants who have already made at least 60%-part payment of their fees can apply for support to pay the remaining amount.
11.
Inaccurate information or fraudulent misrepresentation on the part of any applicant and any attempt to influence the process will lead to disqualification and a recommendation for dismissal from the university.
It is the hope of Mr Eazi and the University that beneficiaries of the Fund will be able to complete their studies despite their economically challenged background. Eligible candidates for the scholarship can apply by downloading the application forms from the students portal @ https://mis.cktutas.edu.gh/.
Mr.  Ajibade is the CEO and founder of emPawa Africa group of companies that has a corporate presence in Nigeria, Ghana, Rwanda, Dubai, and London. emPawa Africa has grown to become one of the biggest wholly African-owned entertainment companies on the continent, which leverages Mr. Ajibade's vast experience and network to provide a gateway for upcoming and established acts across the world.
In addition, Mr. Ajibade performs under the name Mr Eazi – a household name across Africa and growing in international prominence. He has performed numerous shows, including headlining the Ghana Music Festival and performing sold-out shows around the world. He is also a recipient of several prestigious international awards. Prior to launching a huge career in showbiz, Mr. Ajibade had enrolled at the Coventry University in the UK where he studied and obtained a Master of Science in Engineering Business Management (M.Sc. Engineering Business Management) in 2015, having obtained a Bachelor of Science in Engineering from the Kwame Nkrumah University of Science & Technology, Kumasi, Ghana in 2011.