Blac Chyna Gets Baptized On Birthday As She Gives Life To Christ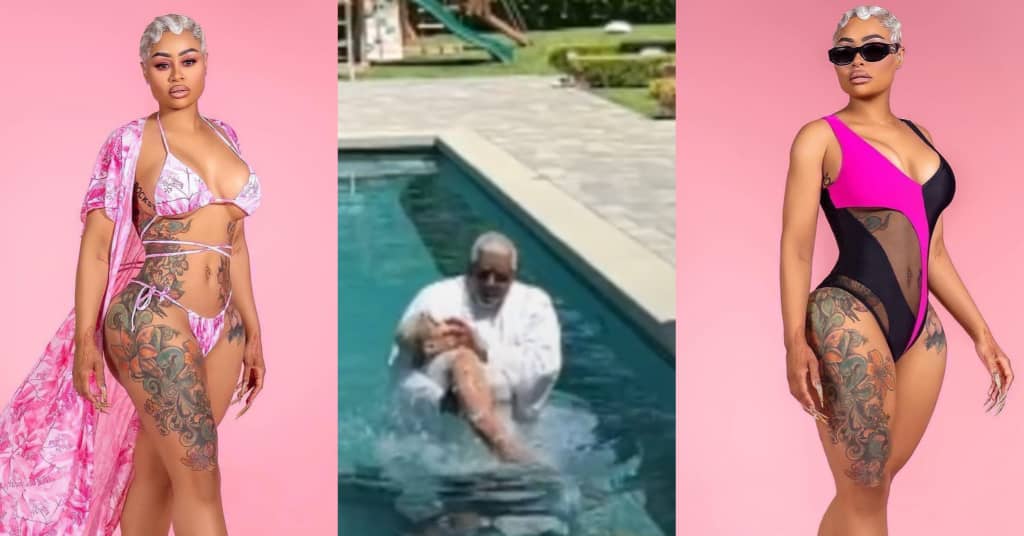 Angela Renée, also known as Blac Chyna, says she is a born again Christian as she is baptized on her birthday.
The mother of two has turned a new age and has declared that she is now a born again Christian.
Despite her current court problems, which include allegations that she assaulted a woman in a pub, the reality star is eager for a new start.
She published a video of her baptism on her verified Instagram profile, claiming she's now a born again Christian who plans to start over now that she's devoted her life to Christ.
Blac Chyna is an American model and socialite.
She originally rose to prominence in 2010 as the stunt double for Nicki Minaj in the music video for the song "Monster" by Kanye West.
Check out the video she shared below:
View this post on Instagram
We Will Love You To Join Our Over 201k Members Instagram Family With Just One Click @gharticles
Source: GhArticles.com
Former Twitter CEO Jack Dorsey Reacts As Kendrick Lamar Visits Ghana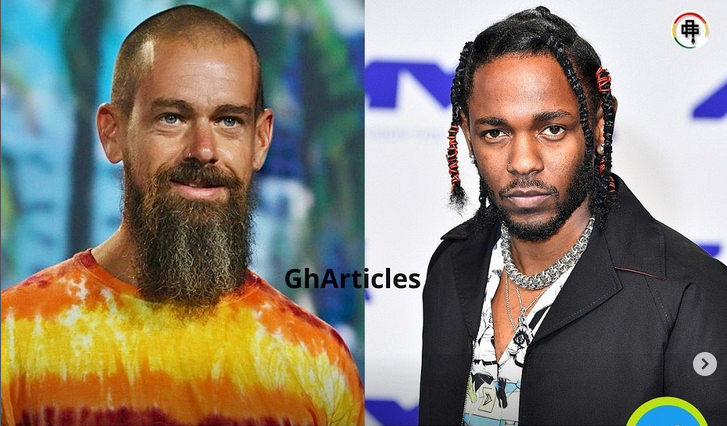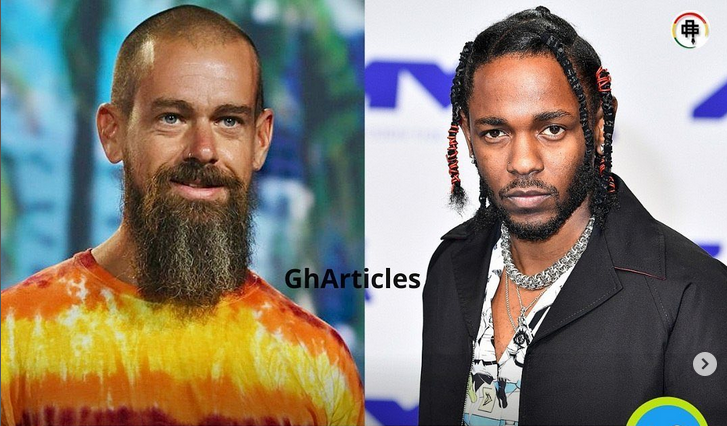 Ghanaians netizens are not the only ones who seem elated about American rapper, Kendrick Lamar's arrival in Ghana as other foreign tabloids and personalities across the globe have reacted to his visit.
Award-winning American rapper Kendrick Lamar was reported to have been spotted in Ghana on GhArticles.com after photos of him relaxing at Capitol, a popular restaurant in Accra.
The reports carried photos and videos of Lamar supposedly with his entourage calmly seated at the lounge area of the restaurant in Accra, Osu.
The photos garnered lots of reactions and sparked a lot of conversations on social media, Twitter precisely. A lot of the reactions expressed peoples excitement about Kendrick's visit whilst others were curious to know the motive behind his arrival.
One of the photos shared on Twitter caught the attention of Jack Dorsey, the former CEO of Twitter, who retweeted the post on his timeline.
He simply urged Ghana to go higher as he captioned "Go" and attached the Ghanaian flag to it.
Jack Dorsey's love for Ghana has always been an evident after his visit to Ghana in 2019 for the 'Year Of Return'.
Dorsey chose Ghana to be the headquarters of Twitter's operations in Africa Two years after his visit.
View this post on Instagram
We Will Love You To Join Our Over 201k Members Instagram Family With Just One Click @gharticles
Source: GhArticles.com
Pastor Sues Kanye West Over His Sermon On 'Donda' Track
Kanye West is getting dragged to court over one of his songs on "Donda" … because a pastor in Texas claims Yeezy sampled his sermon without his permission.
Ye is being sued by Bishop David Paul Moten, who claims Kanye filled out the song "Come To Life" with audio of Moten's own religious speech.
In the document, obtained by TMZ, Moten claims his sermon is used for 70 seconds of the 5-minute, 10-second track … which is more than 20% of the song.
Moten says his voice and sermon are used in the song intro and looped throughout the song … and he says it's the latest example of Kanye and the music industry "willfully and egregiously sampling sound recordings of others without consent or permission."
The pastor is also suing UMG Recordings, Def Jam Recordings and G.O.O.D Music and he's going after all of them for damages.
We Will Love You To Join Our Over 201k Members Instagram Family With Just One Click @gharticles
Source: GhArticles.com
Tim Westwood Accused Of S3xual Abuse By Multiple Women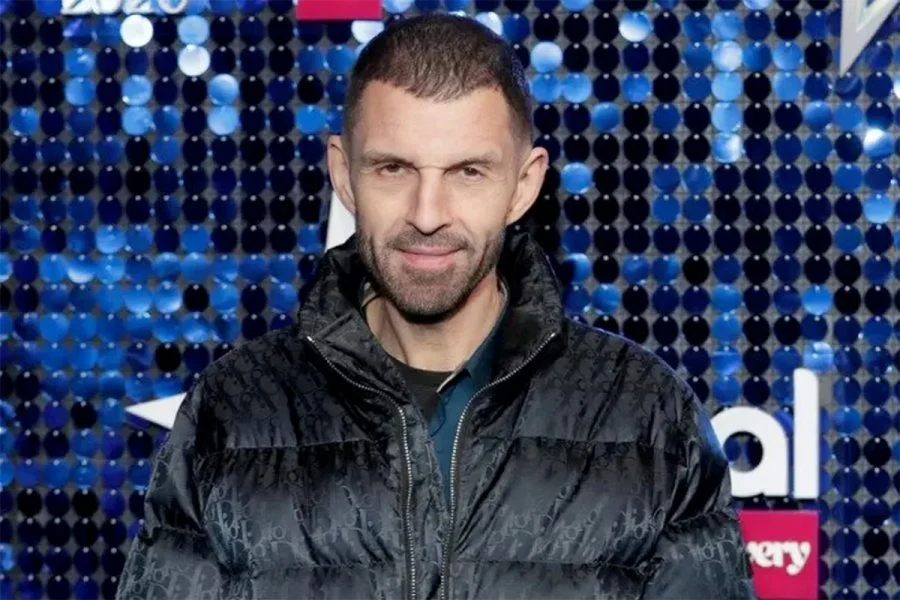 British DJ and presenter, Tim Westwood, has been accused of inappropriate sexual conduct by seven women.
According to the Guardian, the women claim Tim abused his position as a renowned DJ in the music industry to exploit them.
The Guardian indicates that three out of the seven women have accused the DJ of sexual behaviour that is "opportunistic and predatory."
The other four have alleged that the DJ groped them at events.
These revelations were made public through a joint inquiry by the Guardian and the BBC, focused on the DJ.
The allegations against Tim goes as far back as 1992 and the most recent is in 2017.
One of the women said: "Someone taking advantage of my naivety and lack of confidence isn't something that I should have to carry with shame."
The seven women who spoke to the BBC are all black.
The women tell their stories in a BBC Three documentary, Tim Westwood: Abuse of Power, which airs on BBC Three at 21:00 on Tuesday.
According to two of the women, who were aspiring to start a career in the industry, they agreed to meet the DJ in London to discuss music.
They accuse the DJ of driving them to a flat and initiating unwanted and unexpected sex. One was 19 at the time, while Westwood was 53.
Another woman, then a member of an R&B group, said she met Tim when she was 17 and the DJ was in his mid-30s. She says the DJ subjected her to unwanted oral sex after agreeing to meet him.
The women who accused him of groping said the DJ touched their bottoms or breasts as they posed for photographs with him at different events where he was performing.
The BBC and the Guardian changed the names of the women, to protect their identities. The media outlets indicated the women do not know each other. Some of them still work in the music industry and fear repercussions, according to the BBC and the Guardian.
Allegations about Westwood's behaviour toward young black women have circulated on social media for some time. In 2020, Westwood issued a statement to the Mail Online hitting out at the "fabricated allegations" and said they were false and without foundation.
For the first time, after these investigations, there have been detailed accusations against the DJ, which he debunks.
We Will Love You To Join Our Over 200k Members Instagram Family With Just One Click @gharticles
Source: GhArticles.com/BBC