'My Sister's Miracle Finessed Adom' – Diana Hamilton Recounts How She Wrote Award Winning Song
The current Vodafone Ghana Music Awards Artiste of the Year, Diana Hamilton, has for the first time spoken about the inspiration behind her popular hit song, Adom.
While speaking in an exclusive interview on Accra-based Peace FM monitored by GhArticles, Diana Hamilton recounted how her sister's pregnancy got her to write the song that won the most popular song of the year.
According to the singer, her sister who has a number of male children was in dire need of a female child.
When she eventually got pregnant with a girl, she encountered some complications at 20 weeks and was told to terminate the pregnancy.
In the interview, she revealed that the water protecting the baby got drained and resulted in a medical condition referred to as carrying a 'waterless pregnancy. The sister said she held on to her faith and waited an extra 8 weeks and decided to give birth at 28 weeks. After birth, doctors said the baby was going to go blind and may not be able to speak. The singer said 4 years down the line, her sister's daughter is perfectly fine and has grown to be the opposite of what the doctors had said would be the case.
The 'Adom' hitmaker said, she paid a visit to her sister and she passed the comment, "My daughter does not look like what she has been through." 
Source: GhArticles.com
"Blaming Anas For Our Downfall, Are you Mad?" – Arnold Baidoo Slams Those Blaming Anas Over The Poor Performance Of The Black Stars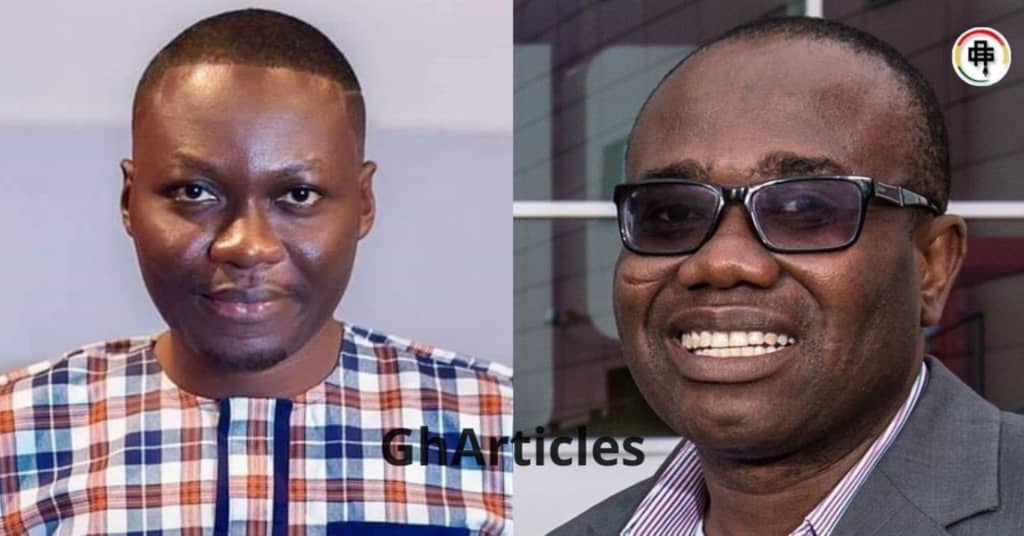 Ghanaian entertainment critic and commentator Arnold Asamoah Baidoo has criticized people blaming Dede Ayew and Anas for the Black Stars' dismal performance at the ongoing AFCON, telling them to calm down.
Following Ghana's elimination from the AFCON tournament, some have blamed captains Dede Ayew and Anas for their exposure, and have called for Asamoah Gyan to be reinstated as captain.
Arnold Asamoah Baidoo, on the other hand, has chastised people who blame others for what the players were unable to achieve, questioning whether they want to normalize and excuse corruption by celebrating Nyantakyi and blaming Anas for our troubles.
He does not agree with others that Dede Ayew does not deserve to lead the team because of his devotion and unwavering love, and he also does not believe Anas is to blame for our current troubles since he relates them to similar incidents in the past.
Swipe to read the details below;
We Will Love You To Join Our Over 190k Members Instagram Family With Just One Click @gharticles
Source: GhArticles.com
A Page Of Spider-Man Comic Book History Just Sold For $3 million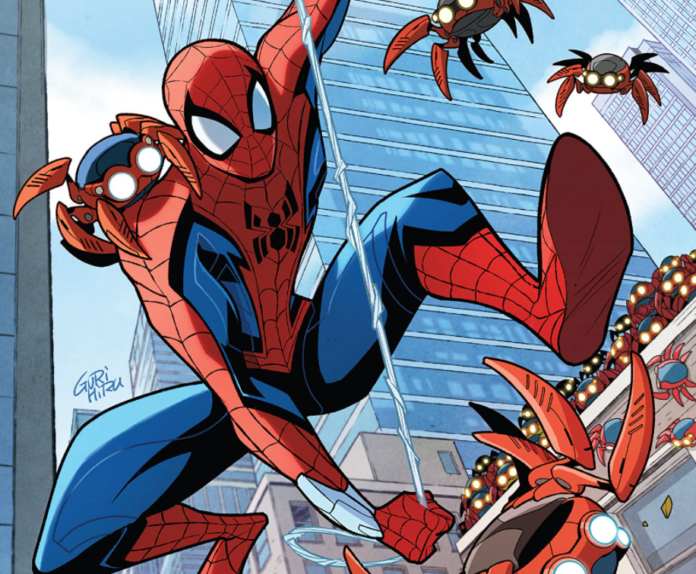 A seminal moment of Spider-Man history, sketched on a single page of a Marvel comic, just became the most expensive page from a comic book ever sold at auction.
The page, which depicts Spider-Man's first time donning the infamous all-black suit, fetched $3.36 million at auction earlier this week, becoming the "world's most valuable page of original comic book artwork," according to Heritage Auctions.
Another page from the same comic was sold for $288,000. Together, the two pages of Spider-Man history sold for $3,648,000, Heritage Auctions said.
"Today's results prove what we've long been saying: Comic book art is as beloved and valuable as anything put on canvas," said Joe Mannarino, who heads Heritage Auctions' department of comics and comic art in New York, in a statement.
The auction house didn't reveal the winning bidder, but whoever it was clearly knew their Spider-Man history. The pages came from the Marvel crossover series "Secret Wars," in which beloved heroes squared off against classic villains on a planet called Battleworld.
In the eighth installment of the limited series, published in 1984, Spidey encounters an alien symbiote — sound familiar? — who gloms onto his traditional red-and-blue suit, which he damaged in battle.
"That glob just — just spread out and became a costume — and dissolved away the tatters of my old one in the process!" Spidey exclaims on the 25th page.
But once our web-slinger dons his new suit, the symbiote drastically alters his personality — per Marvel, he's no longer a quippy good guy but a "vengeance-fueled vigilante."
Spider-Man eventually splits from the symbiote after the conclusion of "Secret Wars" — long story, but Mister Fantastic himself has to do some science to get it off Spidey once and for all — and that alien goo finds its way to a more suitable host — Eddie Brock, who goes on to become Venom.
The film version of Spidey found his way to the black suit, too, though the fusion earned decidedly mixed reviews. In "Spider-Man 3," Tobey Maguire's Peter Parker donned the symbiote suit and got snippy with his beloved Mary Jane, damaging their relationship. It also inflated his ego to the point where he danced in the streets of Manhattan, an uncomfortable but eternal piece of film history.
We Will Love You To Join Our Over 190k Members Instagram Family With Just One Click @gharticles
Source: GhArticles.com/CNN
Political Ambition Sparks Chaos In Davido's Family
The Adeleke family is under serious crisis as two cousins, Davido and Dele have engaged in online banter following Dele's disclosure of venturing into politics.
After Dele made the announcement that he was vying for the position of governorship, Davido in a cryptic message, cautioned fans against voting for a 'fake' person.
This is because Dele would be contesting against their uncle, Ademola Adeleke, a former senator who Davido has publicly endorsed.
Wonderful! Me I finished uni with a 2:1. But it's now cousin dele who struggled to even get a 2:2 that is now forming "intellectual". Intellectual that has not succeeded in building one single thing in his life on his own. This life ehn! Osun beware of FAKES! @deleadeleke001 pic.twitter.com/FwrlKNKLF0

— Davido (@davido) January 18, 2022
Davido's rants did not sit well with Dele who in series of tweets replied Davido to the point of including details of his mother's death.
The aspiring politician added that for the beauty of democracy, he will not step down due to intimidation or the fact that he is going against his relation.
@davido,
Dear David,

For whatever this is worth to you, please note that I lost my mother at a tender age like you and would never allow anyone to denigrate her nor her memory.

I will NEVER write nor say anything against my Auntie Vero, who I cherish dearly….1/5

— Bamidele Adeleke (@deleadeleke001) January 19, 2022
The revelation angered the musician who also vowed to stress his cousin and ensure he never makes it through as a governor.
Worst of all this Nigga really doing all this from the house my father gave you ! Audacity ! Disrespect me ! (I don't care) But my FATHER my MOTHER Never! DELE I WILL STRESS YOU ! We go meet for field ….

— Davido (@davido) January 19, 2022
In all of these, their uncle, Ademola Adeleke has fueled Davido to increase fire and expose Dele.
We Will Love You To Join Our Over 190k Members Instagram Family With Just One Click @gharticles
Source: GhArticles.com