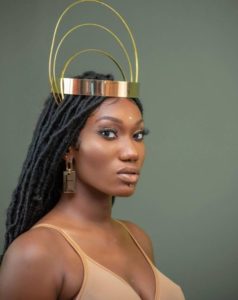 Ghanaian music goddess, Wendy Asiamah Addo popularly known as Wendy Shay has stated that she will not choose marriage over her music career.
Wendy Shay stands resolute in her decision not to sacrifice her music career in the pursuit of marriage, a commitment that distinguishes her from some of her female counterparts in the music industry. She places significant emphasis on the expectation that any prospective partner interested in marrying her must not only accept but actively support her musical ambitions. For Wendy Shay, her music has been the driving force behind her worldwide recognition, and she views it as an integral part of her identity and purpose.
In a world where societal expectations often pressure women to prioritize family life over their careers, Wendy Shay's unwavering determination to maintain her musical path is a bold and empowering statement. She believes that a supportive partner can enhance her journey in the music industry, fostering a harmonious balance between her personal and professional life.
This stance showcases Wendy Shay's dedication to her craft and her commitment to her own growth and success. It sends a clear message that she values her music career as an essential aspect of her life and will not compromise it for anyone who enters her life through marriage. In essence, Wendy Shay seeks a partner who not only loves her but also embraces her dreams and aspirations, understanding that her music is not just a passion but a driving force that has taken her to great heights on a global stage.