Hushpuppi Is Not Dead – Kemi Olunloyo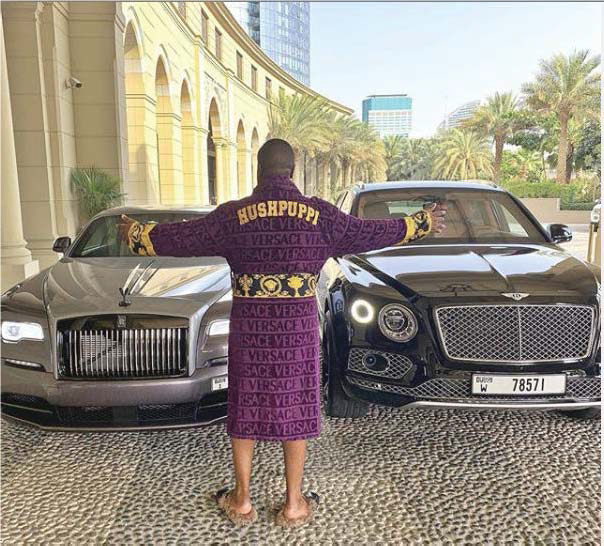 Nigerian investigative journalist Kemi Olunloyo has come out to clarify her tweet yesterday suggesting that the Hushpuppi is dead.
The controversial journalist yesterday posted on her timeline that someone who she referred to as "The boy" had died.
According to her, the news about the person's death wouldn't be made public.
Her post reads: "Your boy has DIED OOO!!, They won't announce yet".
Following her tweet, some social media users tagged the post to Hushpuppi because she has been following the case of the Nigerian fraudster and giving frequent about his court appearance and everything that transpired.
In a new development, Kemi has cleared the air about the said post revealing that she never said Hushpuppi was dead.
According to her, her post was just a social experiment and it has never been her intention to declare anyone dead.
She posted: "Focus I NEVER announced that Hushpuppi was dead. Fake Bloggers wrote that. Knau was dead in a social experiment to teach him a lesson NEVER to declare our president dead. You obviously missed that article. I hate unintelligent people"

We Will Love You To Join Our Over 190k Members Instagram Family With Just One Click @gharticles
Source: GhArticles.com
BREAKING NEWS: Tonto Dikeh's Ex, KpoKpogri Cries Out As FCDA Demolishes His N700m+ House In Abuja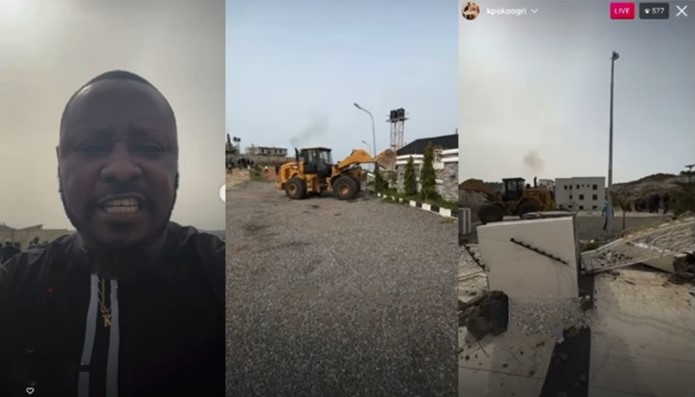 Nollywood screen goddess Tonto Dikeh's ex-boyfriend, Prince Kpokpogri has posted a video capturing the moment Federal Capital Development Authority, FCDA destroyed his mansion.
He cried out bitterly during an his Instagram live session while showing the aftermath of the demolition of the gate and fence to his house.
The Nigerian politician said he does not know the motive behind the demolishing of his over N700million mansion.
Adding that his building was brought down as there was no prior notice to that effect.
The businessman further lamented that his children were still inside the house while they were bringing it down.
The viral video has garnered a lot reactions on social media with many netizens reaction to the disturbing video.
Watch the video below;
View this post on Instagram
We Will Love You To Join Our Over 201k Members Instagram Family With Just One Click @gharticles
Source: GhArticles.com
Our Family Is Not In Support Of His Actions – Yul Edochie's Elder Brother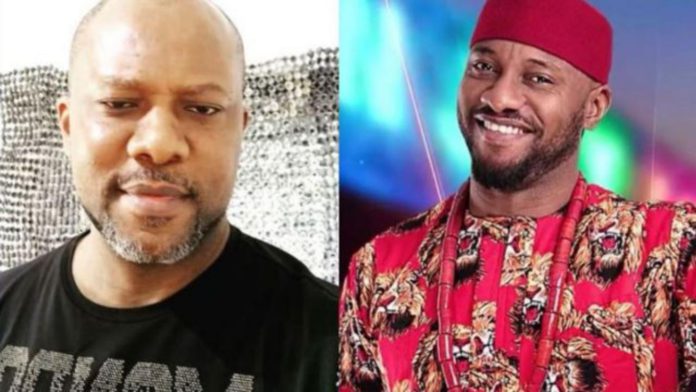 The elder brother of Yul Edochie has revealed that their family is not in support of the actor's decision to marry a second wife and father a child with her.
According to Uche Edochie, the family advised him not to go through with his plans, but he ignored them.
"Have you ever tried controlling an adult when it comes to relationships? Good luck with that. Yul is an adult who feels marrying a second woman is the best way to own up to his mistakes and make things right," he wrote in a lengthy post on Instagram.
Uche Edochie stated that it is unfortunate his first wife, May, has been roped into this.
She did not agree to a polygamous marriage with Yul Edochie when they tied the knot, he wrote, adding that the current situation is not fair to her.
"So I feel for Mary…My family are not in support. This is not what we do and we are trying our best to console Mary. What else can we do?" he quizzed.
This comes days after Yul Edochie surprised many fans and followers when he revealed on Instagram, that he had married another woman and they share a son.
Meanwhile, Uche Edochie believes that his brother does not deserve the condemnation he is facing now explaining that if a Muslim had married a new wife, the world would not have made a whiff about it.
He stated that "maybe Yul should become a Muslim and shut this circus down. It is said that life is what happens when we are making other plans."
Uche also added that people should also not be too quick to judge the actor, especially since women throw themselves at actors all the time it gets "suffocating".
"If the average person walks in Yul's shoes for one year, they will get five or more women pregnant. So don't be quick to judge if you have not lived that life. Most people will do worse," he added.
Fire Guts TB Joshua's Property, Destroys Tomb Shelter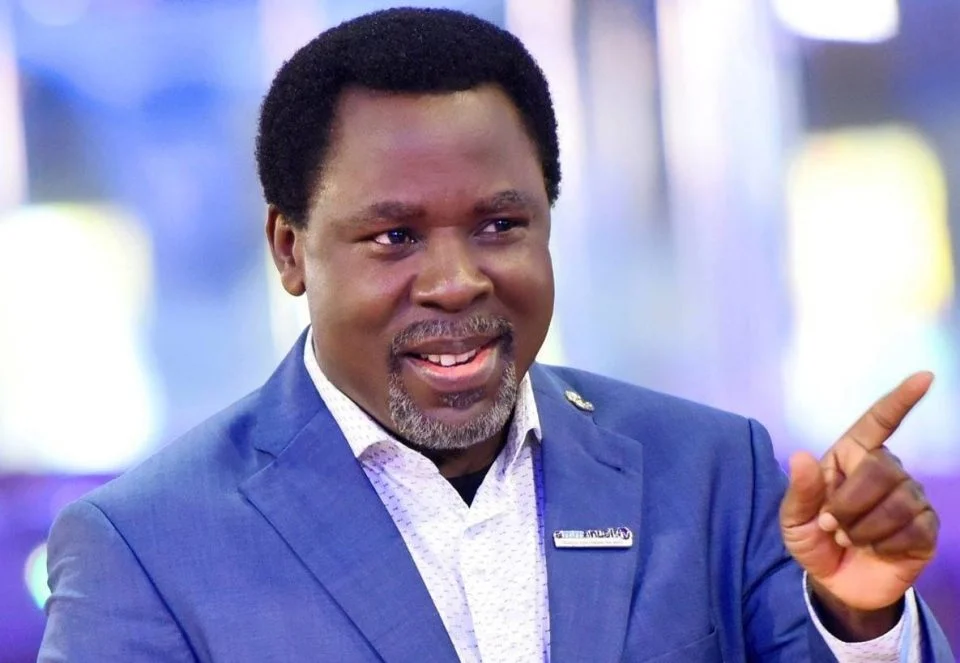 Fire has destroyed the tomb shelter of the late founder of the Synagogue Church of All Nations, Prophet TB Joshua, in the Agodo area of Ikotun, Lagos State.
According to PUNCH Metro, the fire started around 6.30 pm on Wednesday.
A resident, who spoke on condition of anonymity, said no one could tell if anybody died in the incident.
He said, "The affected property is on Ajisebiri Street, Agodo. The house started burning around 6.30pm and as I speak with you, fire service officials are trying to put out the fire.
"The compound of the house is big, so nobody can see what they are doing inside. Also, officials putting out the fire didn't allow anybody inside."
The Acting Coordinator, National Emergency Management Agency, Ibrahim Farinloye, who also confirmed the incident, said the fire had been put out.
He said, "The incident happened at a building belonging to the late pastor. The late pastor usually went there to relax and meditate. Federal fire service officials moved in to put out the fire."
The Head, Lagos State Fire and Rescue Services, Margaret Adeseye, said the fire affected the shelter covering the late pastor's tomb.
She said, "It is confirmed that a section around the tomb of the late pastor TB Joshua caught fire. A shelter was built to cover the tomb because it is an open place, so, it was the shelter that caught fire. But we were able to curtail it and it did not spread beyond where it started from. We have yet to identify the cause of the fire."
We Will Love You To Join Our Over 200k Members Instagram Family With Just One Click @gharticles
Source: GhArticles.com