'Fix Yourself First ' – Victoria Lebene Tells Leaders Of #FixTheCountryDemo
Ghanaian actress, Victoria Lebene has taken a swipe at the #FixTheCountry protesters after their mass demo earlier today.
Earlier on GhArticles reported on the massive demonstration by some Ghanaian youth on some streets of Accra today, August 4, 2021.
The protesters started at Obra Sport as they were clad in red and black T-shirts with all kinds of all inscriptions which spoke about the difficulties facing Ghanaians in Ghana.
READ ALSO: Ghanaians On Twitter Drag Sister Derby Into Sam George Anniversary Message To His Wife
Moreover, they carried placards that addressed some of their grievances, difficulties, bad governance, accountability while calling on the government to fix them.
The demo saw thousands of Ghanaians both youth and old joining to peacefully present their case before the government.
Following that, Konkonsa's wife, Victoria Lebene has reacted to the protest which came to a peaceful end few hours ago.
In an Instagram post, Victoria suggested that the protesters need to fix themselves before fighting for a better Ghana.
READ ALSO: #FixtheCountry Protest In Photos
According to her, those who call themselves role models and future leaders of the country should kindly "dress appropriately in public and on social media posts to promote the sanity of the course."
View this post on Instagram
Source:  GhArticles.com
EOCO Secures Permission To Sell All MenzGold Properties Owned By NAM 1
The Financial and Economic Crimes Division of the Accra High Court presided over by Justice Afia Serwaa Asare Botwe, has given the Economic and Organized Crime Office (EOCO) specific authorization to auction properties belonging to accused fraudster Nana Appiah Mensah.
The order came in response to EOCO's plea to the court for authorization to auction the bankrupt company's assets.
Companies such as Brew Energy, G-Tech Automobile Service, Zylofon Art Complex, Brew Marketing Consult, Star Madrid Football Club, and Zylofon Music and Media Company Limited will be sold together with their assets.
The court also ordered the freezing of two properties in Trassaco Valley: an incomplete residential house and 510 acres of land allegedly owned by NAM 1.
On January 18, 2021, Mr Abu Issa, an attorney for EOCO, stated that EOCO and other law enforcement agencies examined Menzgold and found it guilty of money laundering and other significant charges.
He noted that the motion was based on Sections 2 and 3 of the EOCO Act, 2010 (Act 804), which gave law enforcement agencies the authority to do so.
To refresh your memory, Nana Appiah Mensah, often known as NAM1, is a well-known scam artist who launched Menzgold, a gold dealership and investment business that guaranteed investors a 10% monthly return on their investments.
We Will Love You To Join Our Over 190k Members Instagram Family With Just One Click @gharticles
Source: GhArticles.com
Football Politics Is What Has Broken Our Team – Stonebwoy Laments Over Black Stars Afcon Exit
The Ghana Black Stars are ready to return home following their departure from the 2021 edition of the AFCON competition, following a dismal performance.
The Black Stars lost 1-0 to Morocco in their first Group C play, drew 1-1 with Gabon in their second match, and fell 3-2 to Comoros in their last match — their worst showing at the Nations Cup since 2006.
On his official Twitter account, Dancehall singer Livingstone Etse Satekla, better known as Stonebwoy, expressed his displeasure with the extent of political infiltration in the squad.
The Black Stars were eliminated from the AFCON tournament in 2021 following a devastating loss against the competition's debutants, Comoros.
The senior national team was defeated by the Islanders in their last Group C encounter, falling down to a goal from Comoros captain El Fardou Ben Nabouhane just four minutes into the game.
Things got even worse when Black Stars captain Andre Dede Ayew was sent off in the 25th minute for sticking his knee out in an effort to win a 50-50 ball inside the penalty area against Comoros' goalie.
Taking to his official Twitter page, Stonebwoy wrote:
How I miss those days when a #blackstars Win will make the country jubilate all night.
People will release things falaaa!
Town Sweet,Cars Toothing horns, flags flying high etc.
Well done players, Im sure the football POLITICS is what has broken the team down to this level.

— 1GAD (@stonebwoy) January 18, 2022
We Will Love You To Join Our Over 190k Members Instagram Family With Just One Click @gharticles
Source: GhArticles.com
Hackers Turn Yaa Pono's Facebook Account Into 18+Rated Adult Site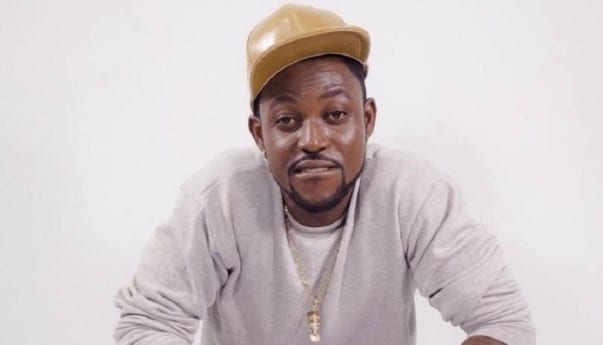 Hackers have taken over rapper Yaa Pono's social media account to promote nudity, leaving the artiste in a frenzy.
The unidentified Facebook account thieves took over Yaa Pono's platform on Monday, January 19, and have constantly shared items in relation to his account name, Ponobiom.
After Pono's last social media post exactly a week ago, the hackers have limited his access, while publishing erotic pictures and videos on a daily basis.
Fans were left in bewilderment as the musician, since the creation of his account, has never posted X-rated content.
After pressure mounted on him, Yaa Pono has been forced to publicly announce that his Facebook account has been hacked.
Chew am pic.twitter.com/vTpSW3yJbV

— YAA PONO (@ponobiom) January 16, 2022
Though the hacker left no traces of an identity, he has been posting content solely for one Luciano Vargas, a Spanish content creator specialised in DIY items.
Meanwhile, his followers remain intact and nothing has been changed from his profile, except for its content.
His other social media platforms are, however, intact.
We Will Love You To Join Our Over 190k Members Instagram Family With Just One Click @gharticles
Source: GhArticles.com