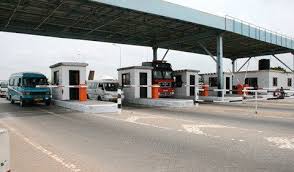 The Ghanaian government, in partnership with the Ghana Highways Authority (GHA), is preparing to launch a significant demolition operation aimed at removing dilapidated toll booths along the Accra-Tema motorway. This operation, with an estimated price tag of GH¢1 million, will focus on dismantling the primary toll booths. The decision to undertake this action was triggered by a tragic incident on September 3, 2023, which resulted in one fatality and severe injuries.
The incident unfolded when a fuel tanker en route to Tema lost control, veered off the road, and collided with one of the disused toll booths positioned at the Accra end of the motorway. Swift responders at the scene reported that the injured truck driver was promptly taken to the hospital, while tragically, the mate lost his life on the spot.
Joseph Atsu Amedzake, the Director of Road Safety and Environment at the Highway Authority, has confirmed the completion of preparations for the partial removal of these tollbooths, with the goal of improving travel convenience for commuters. He emphasized their ongoing efforts to gather the necessary resources, equipment, and personnel to ensure a prompt start to the operation. Additionally, he noted their plans to install solar-powered streetlights at both the Accra and Tema ends of the tollbooths to address security concerns.
It's noteworthy that in November 2021, the Ministry of Roads and Highways had issued a directive for the immediate cessation of toll collection on all public roads and bridges across the nation.