'Dubai Has Only Oil But Developed Than Ghana' – Martha Ankomah Laments On Bad Leadership
Ghanaian actress and model Martha Ankomah is unhappy that Ghana is blessed with a lot of natural resources yet underdeveloped.
Expressing her disappointment in Ghanaian leaders, she expressed worry over how the United Arab Emirates has only oil yet far developed than Ghana which has gold, cocoa, oil and more.
Speaking during an interview with Accra FM, Martha Ankomah said "our problem is actually leadership, not just politicians in Ghana, but the whole of African. The problem is leadership."
She laments that "if Dubai extracts only oil and has been able to develop its country. And Ghana, God has blessed us with all resources, including oil. And yet, we are poor. Then there is no need for other countries to borrow money from Ghana because it is very worrying.
"Ghana was gifted with everything on earth, but our problem is leadership. And if our leaders are going to change their mindset and have a love for the country, then Ghana would be a better place to be. I feel sad when I see school children under tress learning and MPs drive in V8 sharing goats, chickens and bicycles during elections" she added.
The actress is pleading with government officials, especially lawmakers, to prioritise the country's needs over personal interests.
"Do something for someone to say this MP worked. He constructed roads, not the MP that did nothing whiles school children are learning under trees. Good name, the Bible says, is better than riches," she said.
We Will Love You To Join Our Over 180k Members Instagram Family With Just One Click @gharticles
Source: GhArticles.com
"Fame For Come With A Whole Lot Of Money" – Medikal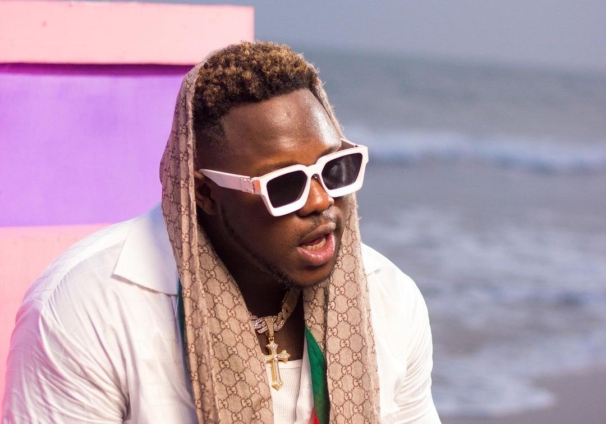 AMG Beyond Kontrol Boss, Samuel Adu Frimpong, better known by his stage name AMG Medikal, is one of the most popular rappers in the music industry.
He says that being renowned entails more than just having the ability.
According to the rapper, who has been one of the scene's heavyweights, popularity is mostly affected and driven by a large sum of money.
Celebrity is easier to obtain than fortune; however, fame does not always imply wealth, and money is more sought after than fame.
Medikal, who achieved fame and fortune practically simultaneously, has argued that it takes a lot of money to become renowned, even if you have unique expertise.
Fame for come with a whole lot of money !

— EL CHAIRMANO (@AmgMedikal) January 27, 2022
We Will Love You To Join Our Over 190k Members Instagram Family With Just One Click @gharticles
My Father's Death Was Prophesized By Prophet Nigel Gaisie, Two Weeks Before – Afia Schwarzenegger Reveals (Video)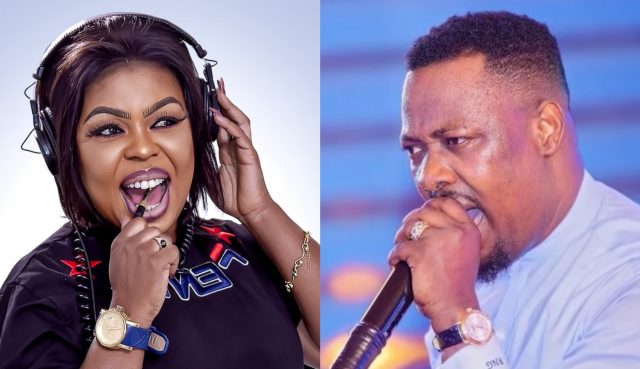 Ghanaian social media celebrity, Afia Schwarzenegger, has disclosed that prophet Nigel Gaisie foretold her father's death two weeks before it occurred and that he also counselled her.
The self-acclaimed queen of comedy remembered her father's one-week funeral yesterday and is thanking all the people who came out to support her today, and she revealed a bombshell disclosure about Nigel Gaisie that we had never heard about.
According to Afia Schwarzenegger, prophet Nigel Gaisie phoned her before her father's death to tell her that her father was going to die in two weeks and that she needed to find someone who could lead him to Christ before he died.
Afia Schwarzenneger accomplished just that, enlisting the help of three godly men to lead her father to Christ 10 days before his death, and she considers it the best gift she has ever gotten to be able to lead her father to Christ before his death.
Nigel Gaisie is renowned for prophesying in his church, but when the police issued a warning, he did the right thing by phoning Afia Schwarzenegger to inform her of what was in store for her, which she had already prepared for, and we believe it is the best.
Watch the video below:
View this post on Instagram
We Will Love You To Join Our Over 190k Members Instagram Family With Just One Click @gharticles
Rapper Yaw Tog flaunts Elder Sister In Hilarious Vide
Budding rapper Yaw Tog has showcased his elder sister to his over 496,000 Instagram followers.
Identified as Phaney Gyimah, Yaw Tog's sister has also made her name in the fashion and entertainment fraternity.
He posted a video of them participating in a viral TikTok imitation, which has attracted hilarious comments from both of their followers.
Yaw Tog first flaunted his sister some months back, in a video which he recorded to appreciate her for her support for his craft after his 'Sore' breakthrough song went viral.
The resemblance between the two is undeniable, and she could even be mistaken for Yaw Tog's junior .
Watch their video below:
View this post on Instagram
We Will Love You To Join Our Over 190k Members Instagram Family With Just One Click @gharticles
Source: GhArticles.com