Video Of Ghanaian Man Massaging Tonto Dikeh In Her Bedroom Goes Viral
Nollywood screen goddess Tonto Dikeh arrived in Ghana on Friday, December 10, 2021, for a promotional tour for one of the beauty brands she represents.
Tonto Dikeh was given a rousing welcome at the Kotoka International Airport.
She had so much fun and even removed her shoes to dance with the welcome party.
The fun seems to have continued for Tonto and she is sparing no little chance.
In her latest video, the Nigerian star is seen receiving a massage treatment from a young man who looked so excited to be with Tonto.
The video shows Tonto lying on a bed with a white bedsheet covering her underparts while the guy knelt on the bed to massage her back.
It is not exactly known when and where Tonto had her massage session but coming after her recent visit to Ghana, some social media users have suggested it was shot here.
See below for the video as sighted on the Instagram page
View this post on Instagram
We Will Love You To Join Our Over 180k Members Instagram Family With Just One Click @gharticles
Source: GhArticles.com
"My Son And I Fight Over Money" – Burna Boy's Mum Reveals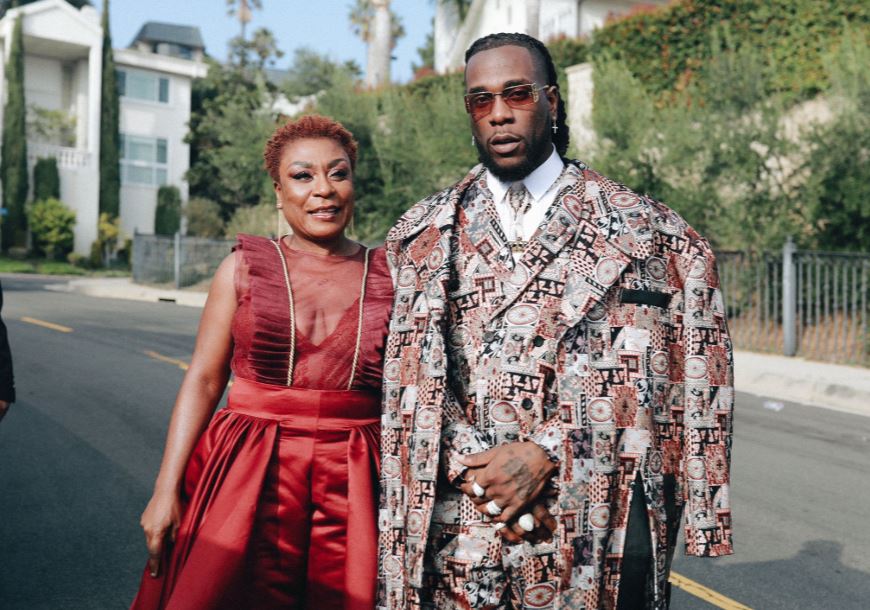 Burna Boy's mother, Bose Ogulu, has said that she and her son regularly argue over how resources, like money, should be handled.
During an interview with CNN African Voices, the singer's mother, who also serves as his manager, claimed this.
"We don't think we should be spending money on the same thing," Ogulu said when asked what her primary bone of contention with her son was during the conversation.
Burna Boy, she believes, considers ideas without regard to expense, particularly when it comes to video production.
So he comes up with very weird ideas without really thinking about how much it costs or how much it doesn't cost, "she continued. As a result, my initial reaction would be, "No, it won't work." "How are we going to get that money back?"
"We don't believe we should be spending the same amount of money on the same things." I'd want to make this, this, and that, and I'd like it to look like this. Even for film shoots, I want a thousand people to be there with me, you know, atop the world's highest skyscraper. As a result, he comes up with a lot of wacky ideas without actually thinking about how much they cost and how much they don't cost.
We Will Love You To Join Our Over 180k Members Instagram Family With Just One Click @gharticles
Source: GhArticles.com
I Called My Father When I Lost My Virginity – Popular Artiste Reveals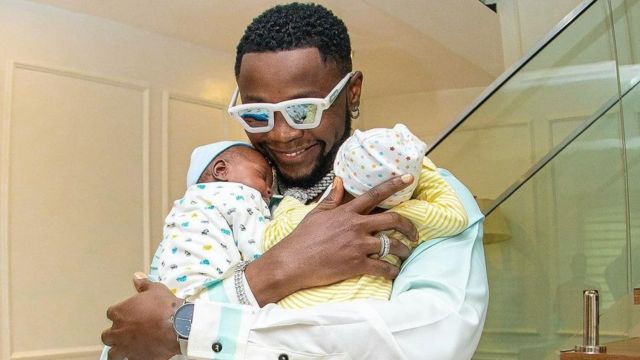 Nigerian singer, Daniel Anidugbe known in the showbiz circles as Kizz Daniel, has revealed that, his father was the first person he called when he lost his virginity at 21.
The artiste in an interview published in TheWill Downtown Magazine spoke about becoming a parent, his social media outrage last year, and his relationship with his father.
Kizz Daniel said "My dad is my best friend. I used the word 'is' because he's still in my heart after him, then my brother. So I was really close to my dad but not so much with my mum.
"As a normal dude, the day I lost my virginity, I should have called my friends but it was my dad. I lost my virginity at the age of 21 — as a kid, I was a bookworm and a huge nerd.
"I studied Water Engineering and graduated with a 4.32 GPA — so I'm narrating everything to him; from the beginning, all the way to the end and he laughed from start to finish. It was a very weird conversation but that just goes to show how deep the bond went."
On fatherhood, the artiste said, becoming a father has made him more aware of what's going on around him and now he thinks twice before spending one naira.
He said, "I'm a father and I'm quite particular about energy not just around me but around everyone close to my kids and the mother of my kids. It made me more responsible.
"Now I think twice before spending one naira. I used to be a sports car enthusiast, now I'm an SUV guy. I just bought a 2021 Lexus 520 and when I wanted to get it, I knew I wouldn't drive it. All my cars are sports cars; I'm not a big car kind of guy but now I have to be one."​
We Will Love You To Join Our Over 180k Members Instagram Family With Just One Click @gharticles
Source: GhArticles.com
Shatta Wale vs Burna Boy: Nigerian Artist's Girlfriend Stefflon Changes Her Twitter Name To 1Don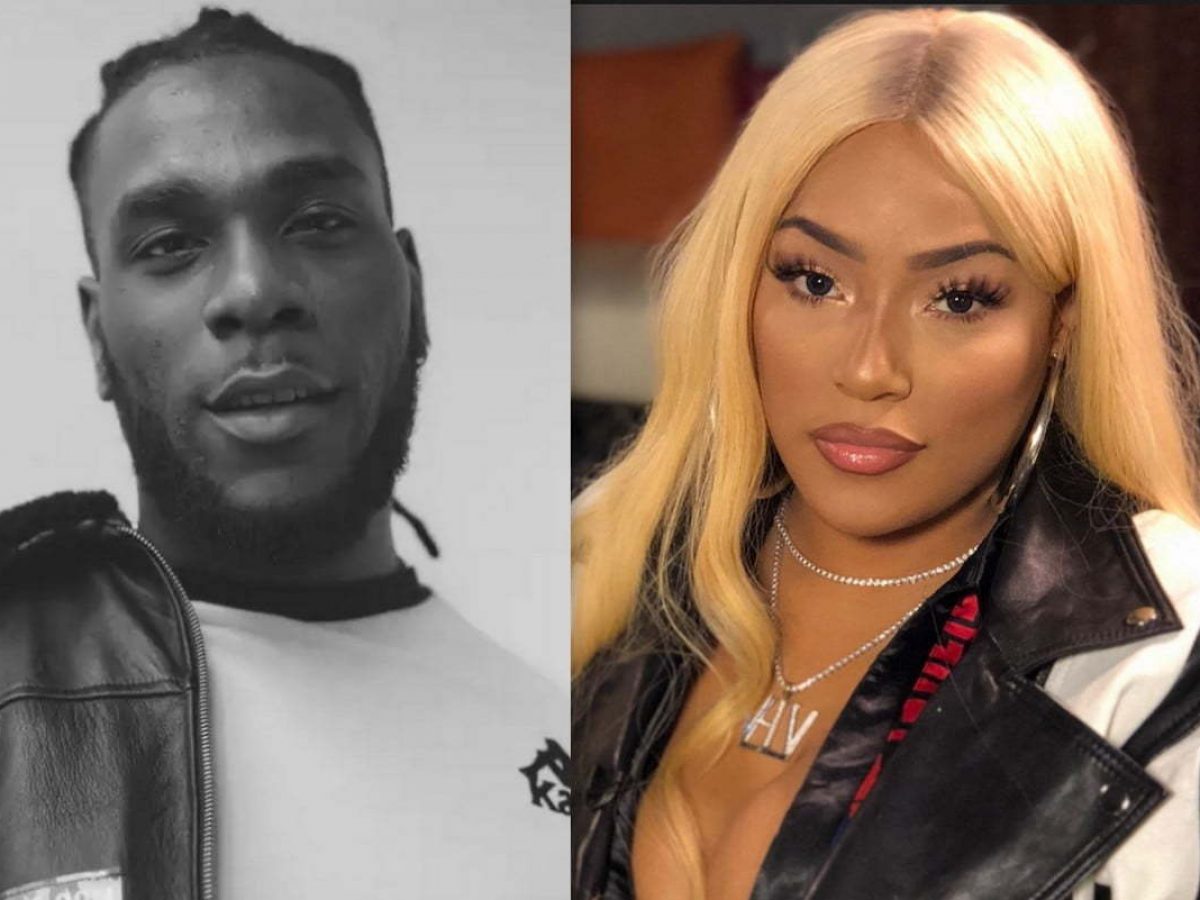 Burna Boy's UK-based South African girlfriend, Stefflon Don, has raised eyebrows by changing her Twitter moniker to 1DON.
Stefflon Don, the estranged girlfriend of Grammy award-winning singer Damini Ogulu, better known as Burna Boy, appears to have expressed her support for dancehall artiste Shatta Wale following his alleged divorce with the Nigerian singer.
It was previously reported that Burna Boy's relationship with his artist lover, Stefflon Don, was on the rocks.
Despite the fact that neither of them has responded to the reports, some of the duo's social media activities have led some to believe that their relationship is genuinely over.
In the middle of the feud between Shatta Wale and Burna Boy, Burna Boy's estranged girlfriend, Stefflon Don, has changed her Twitter account to Shatta Wale's smash single, 1 Don.
Shatta Wale's single "1Don" was a hit when it was released a few months ago.
Shatta Wale used the song's title as one of his pet names once it became a smash. Stefflon Don has attracted a lot of attention after she changed her account to Shatta Wale's nickname, 1DON.
We Will Love You To Join Our Over 180k Members Instagram Family With Just One Click @gharticles
Source: GhArticles.com