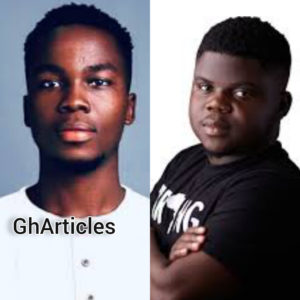 Controversial social media influencer, Albert Nathaniel Hyde popularly known as bongo Ideas has called out on one of Africa's most influential YouTuber and content creator, Wode Maya to do something about his dressing style since he's making millions on YouTube
This came up when Wode Maya posted a video of himself on X (then Twitter) shooting a video in Rwanda during his usual visit to the country. Even though Wode Maya is one of the most well paid content creators in Africa, he was seen in a casual wear while recording the video.
In response to the tweet, bongo Ideas retweeted "You're earning millions on YouTube. You need to do something about your appearance. Seriously. While others supported his comment, others were roasting him and asking him to also do something about his life. Someone commented, "Tell Sabinus to change his footwear. We call it branding. It not about looking good. He branded himself a village boy and I think you just missed that."
Please leave your comments below.