On Monday, September 4, 2023, the National Identification Authority (NIA) is scheduled to start Phase II of Ghana Card registration for new applicants. This follows the first phase, which was originally meant for employees in the public sector but was terminated early due to low turnout.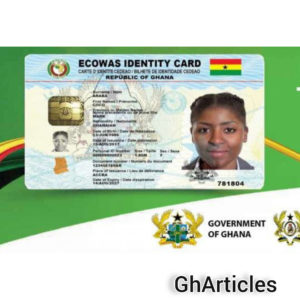 Phase I had been organized in accordance with projections made by the Controller and Accountant General's Department, which indicated that between 250,000 and 260,000 public sector employees need cards. The NIA, however, had to prematurely conclude the first phase because only 87 of the planned recipients showed up for registration.
In addition to its regional offices in Accra, Bolgatanga, Cape Coast, Dambai, Damongo, Goaso, Nalerigu, and Wa, the NIA will offer free registration services in all 276 of its district offices across the country.
To ensure effective use of public resources and accessibility for the general public, Phase II of the Ghana Card Registration will open to all Ghanaians aged 15 and over as of Monday, September 4, 2023.