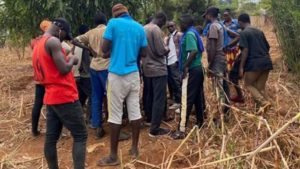 In Rwanda's capital city of Kigali, a grim discovery led to the arrest of a 34-year-old individual who is suspected to be a serial killer. The authorities uncovered a shocking scene where over 10 bodies were found buried in a pit within the kitchen of his rented residence.
It is alleged that the suspect employed a sinister method, luring his victims from local bars to his home before committing these heinous acts.
The gruesome nature of this case has sent shockwaves through the community and highlights the importance of thorough investigations to ensure justice prevails.