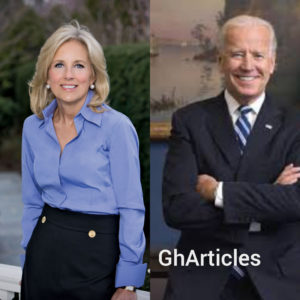 On Monday, the White House announced that US First Lady Jill Biden, aged 72, tested positive for Covid-19 and is currently experiencing mild symptoms. Despite being vaccinated and having received booster shots, she will be isolating at her home in Rehoboth Beach, Delaware, where she and President Joe Biden spent part of the weekend. President Biden, aged 80, tested negative for the virus after his wife's diagnosis and returned to Washington DC on Monday night.
The President will continue to undergo regular testing throughout the week and monitor for any symptoms, according to a spokeswoman. Despite this development, there have been no changes to his upcoming foreign travel plans. President Biden is scheduled to attend the G20 summit in India on Thursday and is planning a one-day visit to Hanoi on Sunday, where he will meet with Vietnamese leaders.
Over the weekend, the first lady and President Biden spent time together, including a visit to Florida on Saturday to assess the recovery efforts following Hurricane Idalia. It's worth noting that Mrs. Biden had previously tested positive for Covid in August 2022, a few weeks after President Biden did as well. Fortunately, both of them recovered without experiencing severe symptoms.
While Covid-19 cases are on the rise across the United States due to new variants that emerged during the summer, they still remain well below the peak levels seen during the earlier stages of the pandemic.