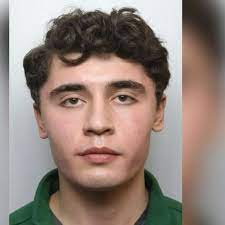 Over 150 police officers in London are on the hunt for terror suspect Daniel Abed Khalife, who escaped from Wandsworth prison by attaching himself to the underside of a delivery van while dressed as a chef. This audacious breakout has raised serious questions about the prison's security protocols and staffing levels. Khalife, a 21-year-old serving member of the British military awaiting trial on terror charges, disappeared after the escape, leaving only the restraints used in his breakout behind.
The British government, in response to the escape, has pledged to launch an independent investigation into the incident. They emphasize the need to thoroughly examine all aspects of the escape, including staffing, security checks, and decision-making processes. Opposition MPs have criticized the government, attributing the incident to years of austerity measures that have weakened the judicial system and prison security.
While prison escapes in the UK are exceptionally rare, this incident has triggered heightened security measures at ports and airports, impacting travel across the country. Authorities have urged the public to assist in locating Khalife, describing him as a slim individual with short brown hair, standing at approximately 6 feet and 2 inches tall.