Ronaldinho Faces Jail Again!
Former Barcelona and AC Milan star Ronaldinho has been warned he could be hauled back to jail over a maintenance payment dispute with a former girlfriend.
Reports in Brazil say the 41-year-old has been ordered to settle his debt with Priscilla Coelho by December 1 to avoid the seizure of his assets and possible prison.
Priscilla's lawyer Bruno Medrado told Brazilian newspaper Extra: 'Right now he has to pay up.'
Officials are said to have handed Ronaldinho a court summons so he could be formally notified about the maintenance payment deadline on November 11 after several failed attempts to track him down.
The former footballer, arrested and imprisoned in Paraguay last year after flying into the country with a fake passport, is currently believed to be in Dubai.
In May 2018 Ronaldinho was forced to deny claims he was marrying Priscilla and another woman, named as Beatriz Sousa, at the same time.
He spoke out after a Brazilian newspaper said he would tie the knot with the stunning pair at a private ceremony at the upmarket Barra da Tijuca district in Rio de Janeiro where he owns a home.
The two-time World Player of the Year said at the time: 'It's a huge lie. Everyone's talking about this but it's not true. I'm not going to get married.'
Around a year later it emerged Priscilla, said to have started dating Ronaldinho when he played for Belo Horizonte club Atletico Mineiro, was demanding money from her multi-millionaire ex.
She is understood to have been awarded around £13,500 in maintenance a month following arbitration as the retired player's former 'common-law wife' in a provisional decision which can be appealed while the first payments are made.
Ronaldinho and his brother Roberto de Assis Moreira flew back to Brazil at the end of August last year after a forced stay of nearly six months in Paraguay.
Their return to Brazil came 24 hours after they were told they would not be put on trial over a fake passport scandal when their lawyer struck a deal with state prosecutors which was rubber-stamped by a judge.
Roberto was freed with a criminal record after pleading guilty to using a false document and being given a suspended prison sentence.
The siblings were ordered to pay around £153,000 in compensation, with Ronaldinho having to pay £68,000 of the total and his brother the rest.
Ronaldinho and his brother were arrested on March 6 last year after entering Paraguay to launch an online casino and a book with doctored passports falsely showing they were naturalised Paraguayan citizens. The passports had been issued to two women before being modified.
The former footballer spent his 40th birthday in prison before he and his brother were allowed to move to the four-star Palmaroga Hotel in the Paraguayan capital as part of a house arrest deal.
His net worth has been estimated at more than £67million thanks to his career earnings and a number of high brand paying endorsement deals.
He was pictured enjoying an emotional reunion with former Barcelona team-mate Samuel Eto'o at the weekend at an event in Qatar.
We Will Love You To Join Our Over 170k Members Instagram Family With Just One Click @gharticles
Source: GhArticles.com/Dailymail
Real Madrid Stun Manchester City With Historic Comeback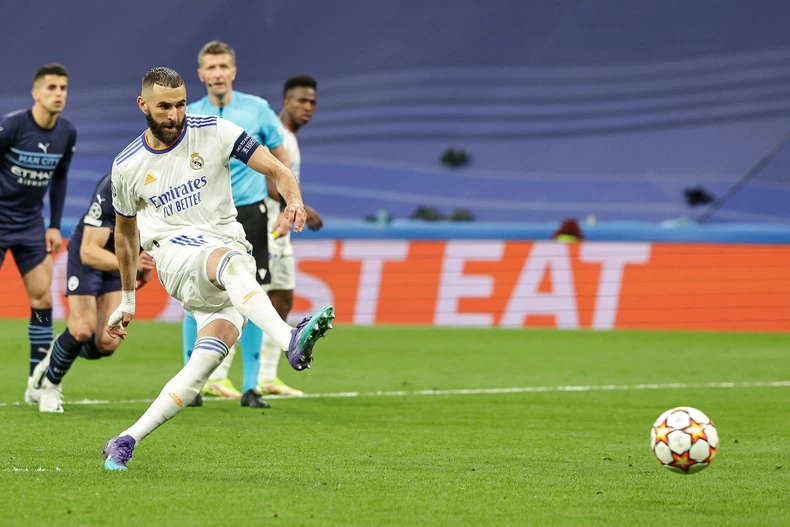 Manchester City suffered one of the most remarkable Champions League collapses as Real Madrid came back from the abyss to set up a final showdown with Liverpool.
City were two goals ahead on aggregate going into the 90th minute after Riyad Mahrez's strike had added to their 4-3 first-leg win last week.
And then Rodrygo happened.
The Brazilian substitute turned home Karim Benzema's left-wing ball from close range in the final minute – with Real's very first shot on target.
And 90 seconds later he levelled the tie with a header into the top corner after Marco Asensio flicked on Dani Carvajal's cross.
That sent an already rowdy Bernabeu into absolute euphoria.
City, who thought they were going through to a second consecutive all-English Champions League final, were shell-shocked.
Both sides had chances to win the tie before the full-time whistle. Ederson denied Rodrygo a quick-fire hat-trick and then an unmarked Phil Foden fired over inside the box.
And so to extra time the game went – and it was Real who got the decisive goal in maybe the greatest Champions League semi-final ever.
Benzema beat Ruben Dias to a loose ball in the box and was brought down by the City defender. He stepped up to take the penalty himself and scored his 43rd goal of the season. There is no doubt it is the most important.
Real's Thibaut Courtois, who was by far the busier keeper, tipped away Foden's header with Fernandinho inches away from scoring the rebound – but City could not find a goal to send it to penalties.
That sets up a repeat of the most memorable Champions League final of recent years, when Real beat Liverpool 3-1 in 2018.
For City and manager Pep Guardiola now, the Premier League title – they sit one point above Liverpool with four games to go – is their only target.
We Will Love You To Join Our Over 201k Members Instagram Family With Just One Click @gharticles
Source: GhArticles.com
They Killed Me Second Time In 4 Months – Mino Raiola Finally Breaks Silence Amidst Death Rumor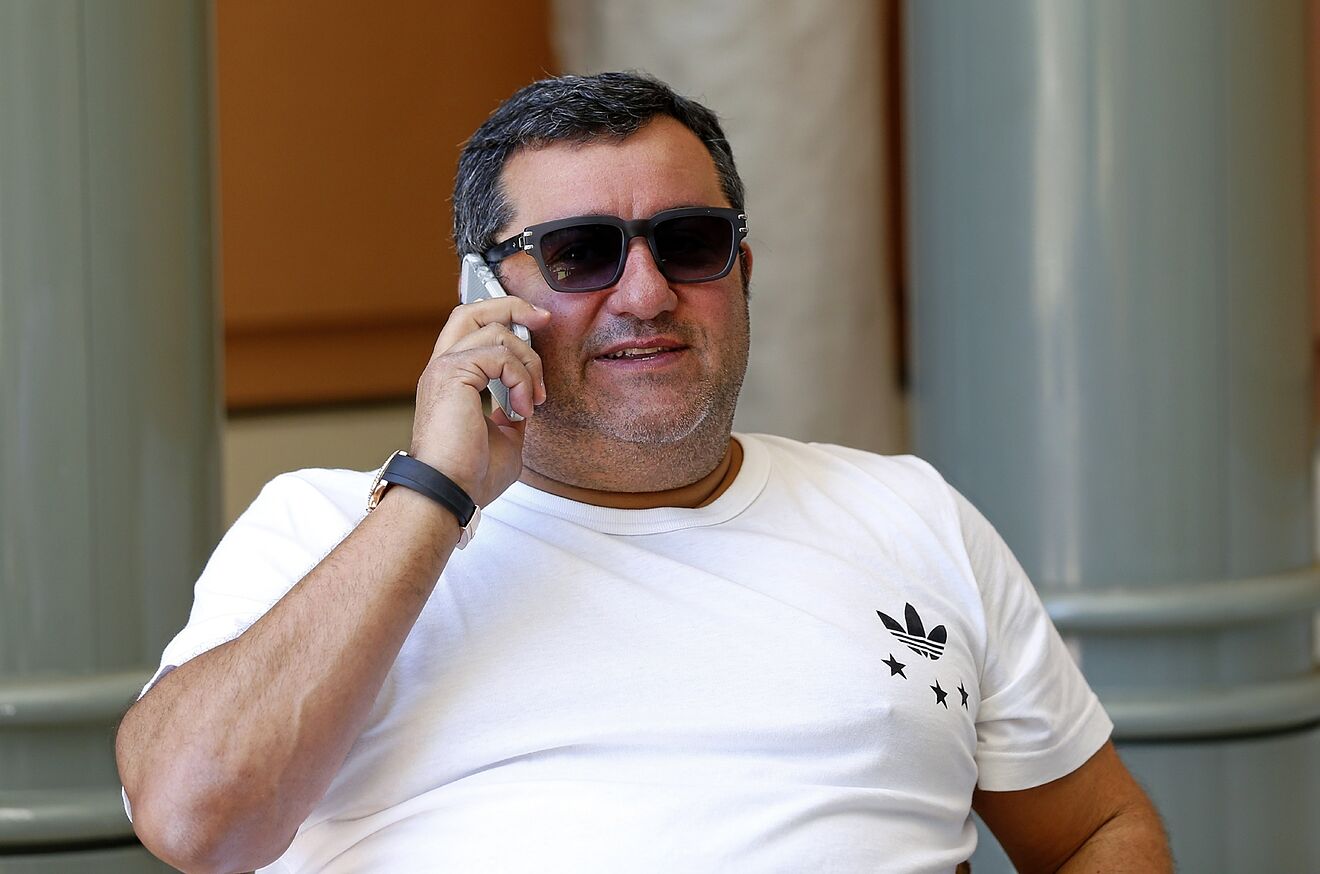 The prominent football agent Mino Raiola has tweeted to say he is alive, in response to multiple reports in Italy and then rehashed across other European media outlets that he had died.
The Italy-born Dutch national, one of football's most powerful and high-earning agents, tweeted: "Current health status for the ones wondering: pissed off second time in 4 months they kill me. Seem also able to ressuscitate [sic]."
Current health status for the ones wondering: pissed off second time in 4 months they kill me. Seem also able to ressuscitate.

— Mino Raiola (@MinoRaiola) April 28, 2022
His statement came after Dr Alberto Zangrillo from San Raffaele hospital in Milan told the news agency Ansa: "I'm outraged by the phone calls from pseudo-journalists speculating on the life of a man who is fighting to survive."
Raiola, whose clients include Paul Pogba, Erling Haaland and Zlatan Ibrahimovic, is understood to have been living with a serious illness since January.
A tweet from Raiola's official account in January said he had undergone medical checks requiring anaesthesia, but that he had not had emergency surgery.
We Will Love You To Join Our Over 200k Members Instagram Family With Just One Click @gharticles
Source: GhArticles.com
BREAKING NEWS: Mino Raiola Dies At Age 54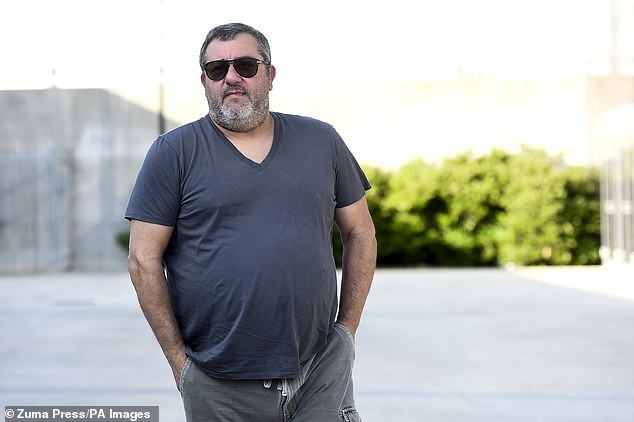 Mino Raiola has passed away aged 54 following an illness.
The Italian was one of the biggest football agents in the world, representing Zlatan Ibrahimovic, Paul Pogba, Erling Haalandf, Marco Verratti, Moise Kean, Henrikh Mkhitaryan, Gianluigi Donnarumma, Mario Balotelli any more more high-profile figures.
The news was announced by reporters in Italy on Thursday.
Raiola played a role in many big-money transfers during his successful career, such as Pogba's record-breaking move from Juventus to Manchester United in the summer of 2016.
We Will Love You To Join Our Over 200k Members Instagram Family With Just One Click @gharticles
Source: GhArticles.com