Queen Elizabeth Celebrates 96th Birthday In Sandringham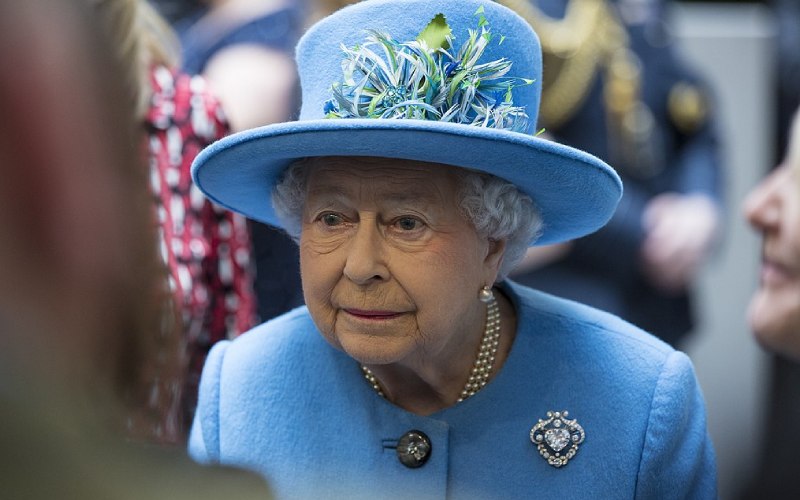 Britain's longest-reigning monarch Queen Elizabeth II traveled by helicopter to her Norfolk estate, where she will be joined by family and friends.
She is expected to stay in a cottage on the estate particularly liked by her late husband, Prince Philip.
A photograph has been released to mark the birthday, showing the Queen with two ponies and reflecting her lifelong interest in horses.
The picture was taken at Windsor Castle, where the Queen now mostly stays, and shows her with two Fell ponies, who will appear in the forthcoming Royal Windsor Horse Show.
Prince Harry suggested in a US TV interview that the Queen might be downplaying this latest milestone, saying that "after a certain age you get bored of birthdays".
But she will be spending time at Wood Farm, a cottage described as "small and intimate" by former housekeeper Teresa Thompson, and a place with strong associations with Prince Philip, who died a little over a year ago.
The Queen was in Sandringham earlier this year when she marked her accession to the throne in 1952.
She was born in 1926, not in a royal residence, but in a London townhouse on Bruton Street, where she first lived with her father and mother, who became King George VI and Queen Elizabeth.
Birthday wishes have been sent by Prime Minister Boris Johnson and Labour leader Sir Keir Starmer and gun salutes will be fired.
The house on Bruton Street where the Queen was born was demolished in the 1930s
The Queen has had mobility problems in recent months and has had to miss a number of events, including church services over Easter.
Her only public appearance this year, outside of her own residences or on video, was at the Thanksgiving Service for Prince Philip at Westminster Abbey.
The Queen's 96th birthday marks another unprecedented age for a British monarch, in a year in which she has become the first monarch to celebrate a Platinum Jubilee of 70 years on the throne.
The next longest-lived monarchs were Queen Victoria and George III, who lived to the age of 81, and were the only other monarchs to have lived into their 80s.
According to figures from the Office for National Statistics, the Queen is one of about 124,000 people in the 95 to 99 age group in the UK, almost three quarters of these being women.
A Barbie doll celebrating the legacy of the Queen is being released to commemorate her Platinum Jubilee, featuring a recreation of her wedding tiara and an ivory gown fitted with a blue ribbon.
We Will Love You To Join Our Over 200k Members Instagram Family With Just One Click @gharticles
Source: GhArticles.com
Blac Chyna Gets Baptized On Birthday As She Gives Life To Christ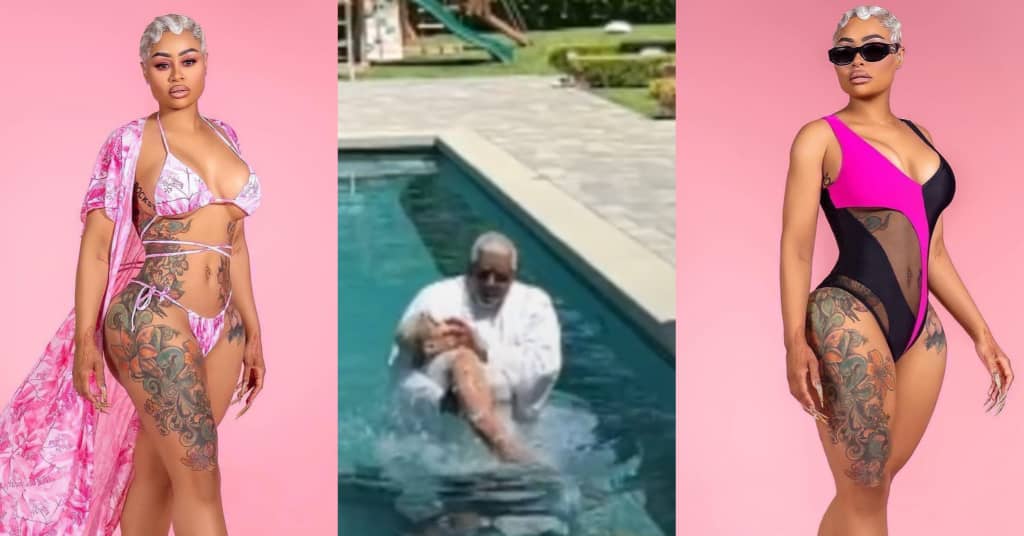 Angela Renée, also known as Blac Chyna, says she is a born again Christian as she is baptized on her birthday.
The mother of two has turned a new age and has declared that she is now a born again Christian.
Despite her current court problems, which include allegations that she assaulted a woman in a pub, the reality star is eager for a new start.
She published a video of her baptism on her verified Instagram profile, claiming she's now a born again Christian who plans to start over now that she's devoted her life to Christ.
Blac Chyna is an American model and socialite.
She originally rose to prominence in 2010 as the stunt double for Nicki Minaj in the music video for the song "Monster" by Kanye West.
Check out the video she shared below:
View this post on Instagram
We Will Love You To Join Our Over 201k Members Instagram Family With Just One Click @gharticles
Source: GhArticles.com
Former Twitter CEO Jack Dorsey Reacts As Kendrick Lamar Visits Ghana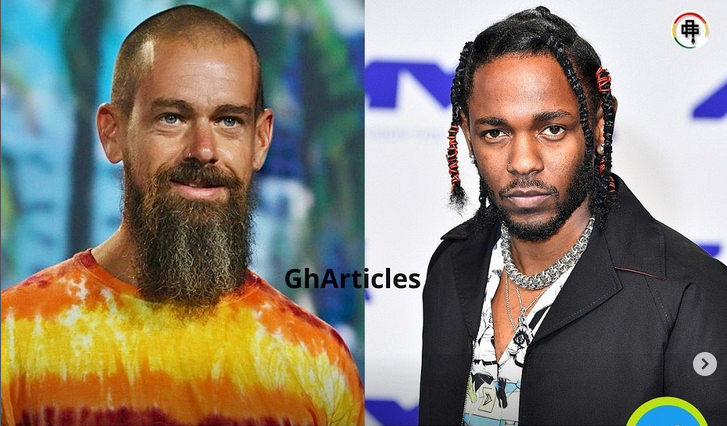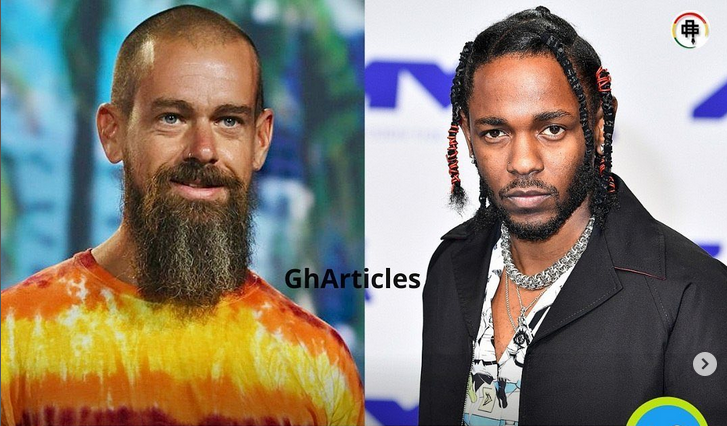 Ghanaians netizens are not the only ones who seem elated about American rapper, Kendrick Lamar's arrival in Ghana as other foreign tabloids and personalities across the globe have reacted to his visit.
Award-winning American rapper Kendrick Lamar was reported to have been spotted in Ghana on GhArticles.com after photos of him relaxing at Capitol, a popular restaurant in Accra.
The reports carried photos and videos of Lamar supposedly with his entourage calmly seated at the lounge area of the restaurant in Accra, Osu.
The photos garnered lots of reactions and sparked a lot of conversations on social media, Twitter precisely. A lot of the reactions expressed peoples excitement about Kendrick's visit whilst others were curious to know the motive behind his arrival.
One of the photos shared on Twitter caught the attention of Jack Dorsey, the former CEO of Twitter, who retweeted the post on his timeline.
He simply urged Ghana to go higher as he captioned "Go" and attached the Ghanaian flag to it.
Jack Dorsey's love for Ghana has always been an evident after his visit to Ghana in 2019 for the 'Year Of Return'.
Dorsey chose Ghana to be the headquarters of Twitter's operations in Africa Two years after his visit.
View this post on Instagram
We Will Love You To Join Our Over 201k Members Instagram Family With Just One Click @gharticles
Source: GhArticles.com
Pastor Sues Kanye West Over His Sermon On 'Donda' Track
Kanye West is getting dragged to court over one of his songs on "Donda" … because a pastor in Texas claims Yeezy sampled his sermon without his permission.
Ye is being sued by Bishop David Paul Moten, who claims Kanye filled out the song "Come To Life" with audio of Moten's own religious speech.
In the document, obtained by TMZ, Moten claims his sermon is used for 70 seconds of the 5-minute, 10-second track … which is more than 20% of the song.
Moten says his voice and sermon are used in the song intro and looped throughout the song … and he says it's the latest example of Kanye and the music industry "willfully and egregiously sampling sound recordings of others without consent or permission."
The pastor is also suing UMG Recordings, Def Jam Recordings and G.O.O.D Music and he's going after all of them for damages.
We Will Love You To Join Our Over 201k Members Instagram Family With Just One Click @gharticles
Source: GhArticles.com