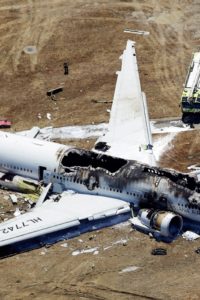 A devastating plane crash occurred in Northern Brazil on Saturday, resulting in the tragic loss of 14 lives, as announced by local authorities. Governor Wilson Lima expressed his heartfelt condolences for the 12 passengers and two crew members who perished in this tragic incident.
The ill-fated flight involved an Embraer PT-SOG departing from Manaus, Amazonas' capital, and encountered heavy rain during its landing attempt, which ultimately led to the crash. Reports indicate that the passengers were Brazilian tourists on their way to enjoy a fishing trip.
Responding promptly to the disaster, the Brazilian Air Force dispatched teams to the crash site to collect essential information and evidence that will aid in the forthcoming investigations. As the news spread, Governor Lima conveyed his support to the grieving families and friends of the victims.
This incident serves as a somber reminder of the inherent risks associated with aviation, particularly in challenging weather conditions, and underscores the importance of ongoing efforts to ensure passenger safety.