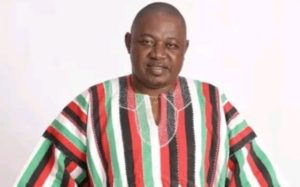 Tauriq Amadu, a prominent member of the National Democratic Congress (NDC) representing the Awutu Senya East Constituency in the Central Region, has tragically passed away. Mr. Amadu held the crucial role of Constituency Secretary within the NDC.
Reports indicate that he had been hospitalized at the Ridge Hospital in Accra due to a serious illness. Despite receiving medical treatment, his health sadly deteriorated, leading to his untimely demise. The announcement of his passing was made on the somber day of Saturday, September 16th.
This loss is not only deeply felt within the NDC but also within the broader political community and among his constituents. Mr. Amadu's contributions and dedication to his party and constituency will be remembered and cherished by those who knew him. His passing leaves a void that will be challenging to fill, and his legacy will undoubtedly endure in the hearts and minds of those he served.
Source: 3news