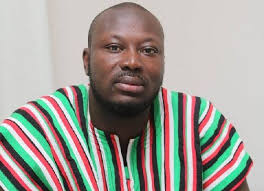 George Opare Addo, the National Youth Organiser of the NDC, staunchly refuted allegations of his party's involvement in transporting individuals to voter registration centers. Instead, he accused the NPP of engaging in such actions. Opare Addo stressed that there is evidence of the NPP offering money to newly eligible voters, while no such proof exists regarding the NDC. He also justified the NDC's leaders providing transportation assistance to their members for registration as a reasonable form of support.
Furthermore, Opare Addo conveyed the NDC's reluctance to engage in Inter-Party Advisory Committee (IPAC) meetings. He attributed this reluctance primarily to the uncooperative stance of EC Boss Jean Mensa. According to Opare Addo, Mensa had unequivocally stated that IPAC's advice was unnecessary, leading the NDC to conclude that their contributions were not valued in such forums. This stance underscores the party's dissatisfaction with the current electoral process and its interactions with electoral authorities.
Amid these unfolding events, both the NDC and the NPP face accusations of employing diverse voter mobilization strategies, encompassing the conveyance of individuals to registration centers and the provision of financial incentives to potential registrants. This underscores the ongoing debate and apprehensions concerning equitable and transparent elections within the political arena.