MTN Ghana Records ¢2bn Profit In 2021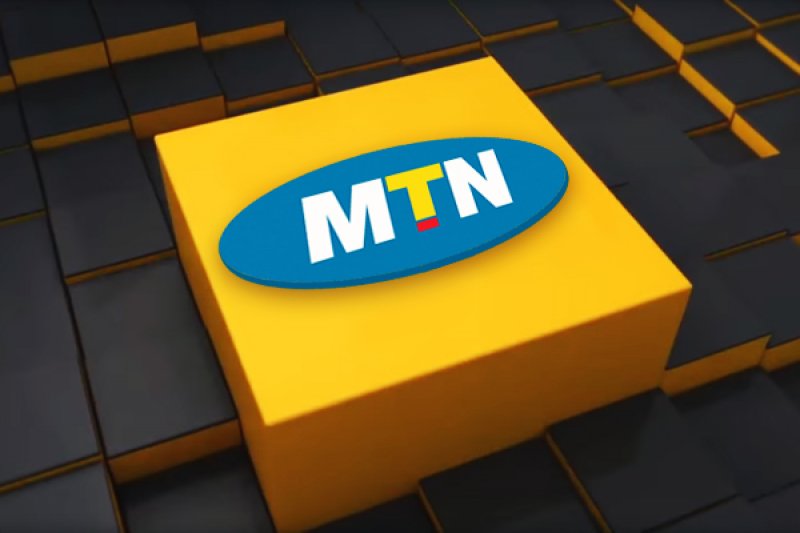 This was revealed in the company's 2021 Financial Statement.
MTN also saw its data revenue grow by 56.3% year-on-year to ¢2.769 billion.
"This was a result of increased data traffic (+54.9%) owing to various commercial interventions, improvements to the network, changes in consumer usage behaviour and increased smartphones on the network (+10.6%)."
Meanwhile, data to service revenue also increased from 29.6% to 36.0% year-on-year in line with its revenue diversification strategy.
The report also showed Active Mobile Money users recovering from the challenges in the first half of 2021 to achieve a growth of 3.8% year-on-year.
Growth in Mobile Money advanced service offerings such as retail merchant payments, micro loans, insurance, and international remittances supported an increase in MoMo revenue by 38.2% year-to-year to ¢1.734 billion in 2021.
The MTN financial statement report further noted that the contribution of Mobile Money to service revenue increased from 20.9% in 2020 to 22.5% in 2021.
Digital revenue however declined by 5.1% in 2021 to ¢200 million.
The company's Board has also recommended a ¢0.085 dividend to shareholders.
Due to the sterling performance, the board recommended a final dividend of ¢0.085 per share, bringing the total dividend for 2021 to ¢0.115 per share.
This represents 70.6% of profit after tax and a 43.8% increase in dividend per share when compared to the prior period.
In a related development, Africa's largest mobile network provider, MTN Group, has emerged as the first company on the continent to buy some plots of digital land on the virtual reality world — metaverse.
In a press statement published on its website, the leading telco announced that 144 plots of digital land were purchased in Africarare, the first virtual reality metaverse in Africa that launched in South Africa last year. The company did not disclose how much exactly it spent for this.
We Will Love You To Join Our Over 190k Members Instagram Family With Just One Click @gharticles
Source: GhArticles.com
Salaries Paid Via MoMo Will Attract E-Levy – GRA Warns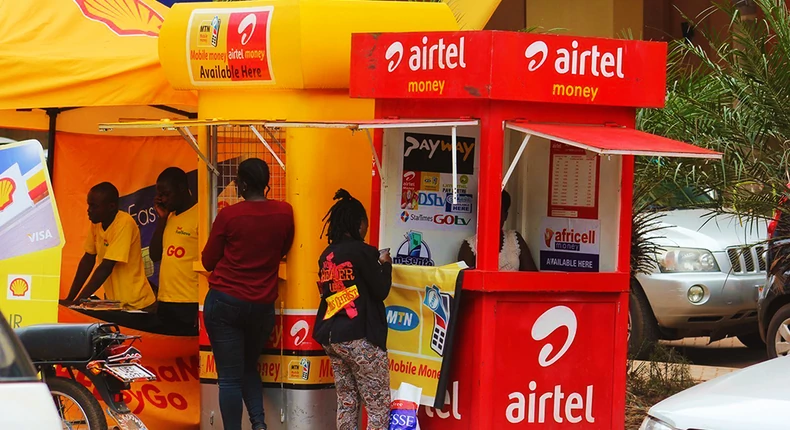 The Ghana Revenue Authority (GRA) has indicated that workers who receive their salaries through mobile money platforms will have E-Levy charges on them.
According to a Principal Revenue Officer and Head of the Project Management Unit at GRA, Isaac Kobina Amoako, workers should brace themselves for this, starting May 2022.
"… salaries are paid from their bank accounts onto mobile money platforms, the 1.50% fee will be deducted into the government coffers."
The incident of the E-Levy charges on salaries paid via MoMo will be on the employer and not the employee.
He stated that this is because a portion of their money is expected to be affected by the recently passed E-Levy.
Mr. Amoako explained that the controversial E-Levy is structured so that tax is factored into all revenue mobilisation streams.
In an interview with Joy News, the GRA official added that the Authority is ready to implement the E-Levy from May 1.
The official further explained that the current framework created by the law as it stands does not distinguish a corporate mobile money account and an individual mobile money account.
"For the banks, the disbursements from corporate accounts were not mentioned so it is clear that one is exempt. But in the MoMo, there was no distinction between the corporate MoMo account and the individual MoMo account," he told JoyNews.
He also revealed that this will also affect loan disbursement among other banking transactions.
He concluded by saying E-Levy will not be charged on salaries paid through the traditional way, i.e banks.
We Will Love You To Join Our Over 200k Members Instagram Family With Just One Click @gharticles
Source: GhArticles.com
Cedi Records 18.21% Depreciation To Dollar In Quarter 1; Ranked Among "Worst Spot Returns – Bloomberg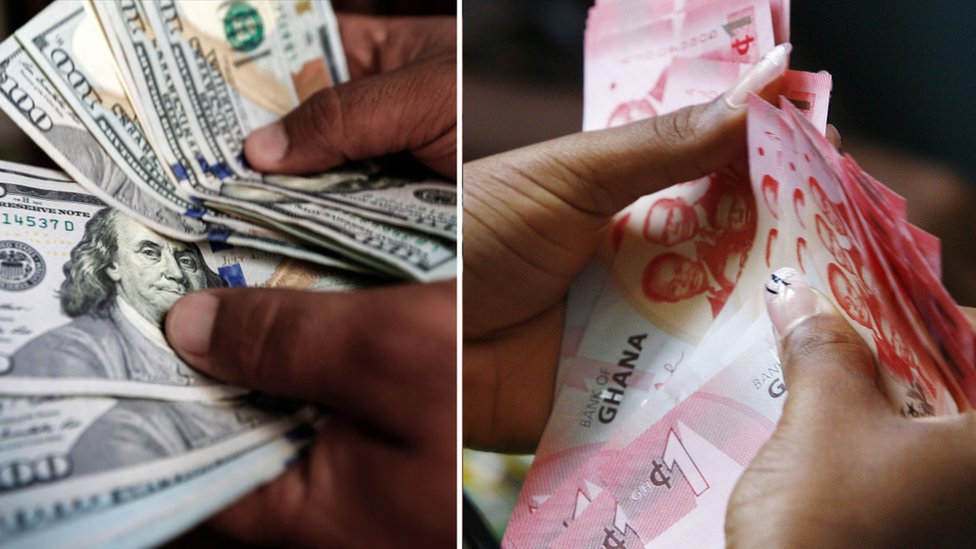 This still ranked the local currency as the worst among African currencies with the "Worst Spot Returns". However, for the timely intervention by the Bank of Ghana, the situation could have been worse.
Despite the country benefiting immensely from the high price of crude oil on the international market and to some extent the favorable price of gold, the cedi has not fared well so far this year.
It came under severe pressure, particularly in the months of February 2022 and early March 2022. This was largely as a result of immense demand for the US dollar, as investors seek for dollar denominated assets, due to unfavorable ratings of Ghana's economic outlook by rating agencies, Fitch and Moody's.
Government had also faced stiff opposition in getting some revenue bills, particularly the Electronic Transaction Levy, from getting passed. Similarly, investors wanted some reassurance by government that it was committed to narrowing the fiscal deficit, whilst reducing arrears and the rising debt.
However, the E-Levy has since been passed, whilst the government had introduced fiscal measures to revive the fiscal economy.  Coupled with the timely measures by the Bank of Ghana, this has since slowdown the rate of depreciation of the cedi against the US dollar.
Meanwhile, the Angolan Kwanza is the best performing currency in Africa this year with an appreciation of 24% to the dollar in the first quarter of 2022.
It is followed by the South African rand with an appreciation of 9.38% to the dollar.
CURRENCIES WITH "WORST SPOT RETURNS" AT THE END OF QUARTER 1, 2022
| | | |
| --- | --- | --- |
| RANKING | CURRENCY | YEAR-TO-DATE |
| 16th | New Sudanese pound | -2.08% |
| 17th | Ethiopian Birr | -3.89% |
| 18th | Liberian dollar | -4.94% |
| 19th | Sierra Leone leone | -5.10% |
| 20th | Mauritian rupee | -7.05% |
| 21st | Zambian kwacha | -8.02% |
| 22nd | Egypt pound | -14.27% |
| 23rd | Ghana cedi | -18.21% |
CURRENCIES WITH "BEST SPOT RETURNS" AT THE END OF QUARTER 1, 2022
| | | |
| --- | --- | --- |
| RANKING | CURRENCY | YEAR-TO-DATE |
| 1st | Angolan kwanza |  24.2% |
| 2nd | South African rand |  9.38% |
| 3rd | Guinean franc |  4.40% |
| 4th | Botswna pula |  2.59% |
| 5th | Nigerian naira | 1.74% |
| 6th | Kenya shilling | 1.59% |
| 7th | Rwanda franc | 0.66% |
| 8th | Mozambique new metical | 0.19 |
We Will Love You To Join Our Over 190k Members Instagram Family With Just One Click @gharticles
Source: GhArticles.com
New Sachet Water Prices Takes Effect Today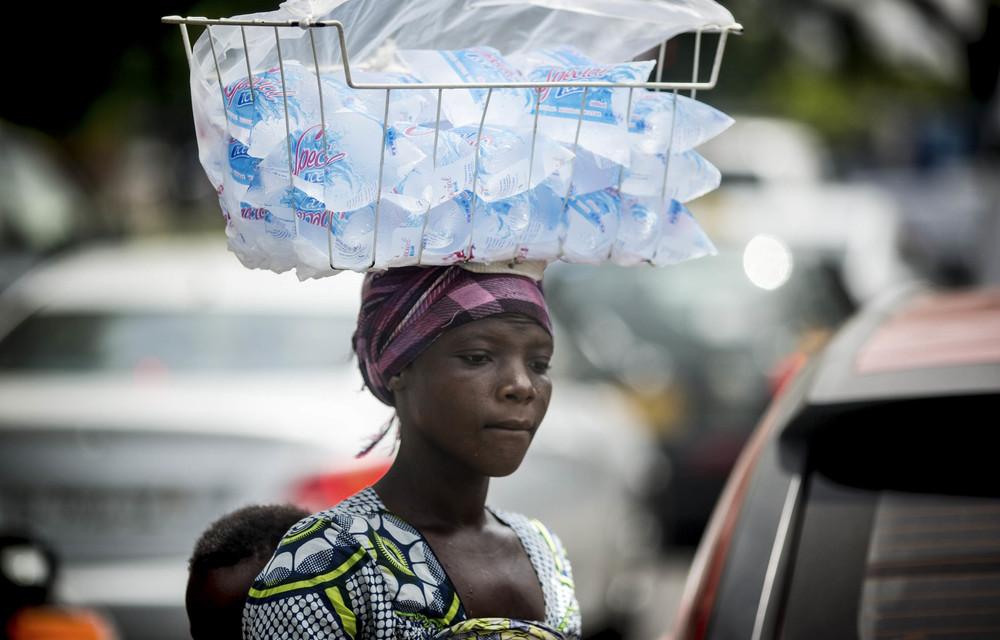 According to the National Association of Sachet and Packaged Water Producers (NASPAWAP), the new price of packaged water is informed by the increasing cost of raw materials and fuel and the cedi's depreciation.
Barring any hitches, a water sachet will be selling at ¢0.40, while the 500ml bottled water will be retailed at ¢2. From Friday, iced bottled water of 750ml or medium size will be sold at ¢2.50.
A bag of sachet water, 500ml by 30pcs, will be sold at ¢6 maximum from the retail trucks.
Mini shops, however, will retail the commodity at ¢8 per bag maximum. The 1.5L or large bottled water will be sold at ¢3.50.
President of the Asociation, Magnus Nunoo, has explained that most of the inputs and packaging materials which are mainly imported and produced from petroleum sources have seen price hikes.
"At our previous review, the dollar's exchange rate was in the region of ¢6.50. Currently, it is inching up to ¢8.50. Fuel which forms a major cost of distributing the products to the market centres, has significantly gone up since our last review," he noted.
He, however, cautioned that there might be slight variations in prices across the regions due to haulage to remote and distant areas.
The president further appealed to government to review the tax policies on packaged water industry to help reduce the financial burden to save the industry.
We Will Love You To Join Our Over 190k Members Instagram Family With Just One Click @gharticles
Source: GhArticles.com