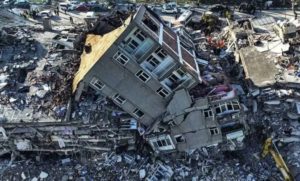 In the mountainous regions south of Marrakesh, remote villages are grappling with the aftermath of a devastating earthquake that struck on Friday night. Rescuers, facing treacherous conditions and impassable roads strewn with debris, have been tirelessly searching for survivors using minimal equipment. Regrettably, the official death toll has surpassed 2,100, and there are growing concerns that this number will continue to rise as the true extent of the disaster unfolds. Every passing hour diminishes the chances of finding survivors, highlighting the urgency of the ongoing rescue mission.
To augment the rescue efforts, international emergency workers have joined the operation, offering much-needed assistance. Countries including Spain, the UK, Qatar, and the United Arab Emirates have extended their support, with additional pledges from France, the US, and others. Spain has dispatched 86 specialized rescuers along with sniffer dogs, while the UK is sending 60 rescuers, equipped with vital tools such as seismic listening devices and concrete-cutting equipment. Qatar has also sent rescue teams and emergency aid.
However, Moroccan authorities are exercising caution in assessing aid offers, recognizing the importance of effective coordination to avoid hindrances in relief efforts. In the city of Marrakech, a hospital worker named Manel shared a poignant account of her own loss, having tragically lost ten relatives in the earthquake. Road closures have hindered access to affected villages, leaving residents feeling isolated and unable to receive assistance. Despite these challenges, Moroccans remain resolute in their determination to find solutions and offer support to their fellow citizens and those affected by the earthquake.