Kim Kardashian Files To Be Legally Single From Husband Kanye West
Kanye West has made it clear that he is trying to get his wife back. However, it looks like his wife Kim Kardashian may have some alternative plans when it comes to the relationship status between her and Ye.
According to TMZ, Kim is still moving forward when it comes to her divorce from Kanye, and to make the process move faster, she has reportedly filed to become legally single.
The documents were reportedly filed on Friday, and Kim is asking a judge to separate issues of child custody and property from their marital status. She is also asking that her maiden name be restored, meaning she would be dropping "West" from her name.
This news comes hours after Kanye switched up the lyrics to his song "Runaway," during the "Free Larry Hoover" concert. He said, "Run back to me … more specifically, Kimberly." However, it looks like Kim is more interested in moving forward and not back. News about their divorce surfaced back in February of this year after Kim made the decision to file.
Kim is being represented by Laura Wasser, who has also repped other celebrities such as Dr. Dre and Kelly Clarkson, who also filed to be declared legally single during their divorce processes. This process allows getting the relationship status out of the way as other parts of the divorce are figured out at a later date.
TMZ also reports that the parts of their divorce that are still being figured out include what they will do with their properties. As previously reported, Kim already secured their Hidden Hills estate in the divorce proceedings. However, there is more property that is still outstanding. When it comes to the custody of their four children, they reportedly plan to share joint custody and co-parent.
As of lately, Kanye has been very adamant about getting his wife back. On Thanksgiving, he shared a prayer where he talked about getting his family back together, and said, "All I think about every day is how I get my family back together, and how I heal the pain that I caused. I take accountability for my actions–new word alert…misactions."
The day after, he shared a headline and a photo of him and Kim kissing.
Recently, the former couple also attended Virgil Abloh's final Louis Vuitton fashion show, as well as his memorial service in Chicago.
We Will Love You To Join Our Over 180k Members Instagram Family With Just One Click @gharticles
Source: GhArticles.com
Regina King's Son Dies By Suicide Days After Birthday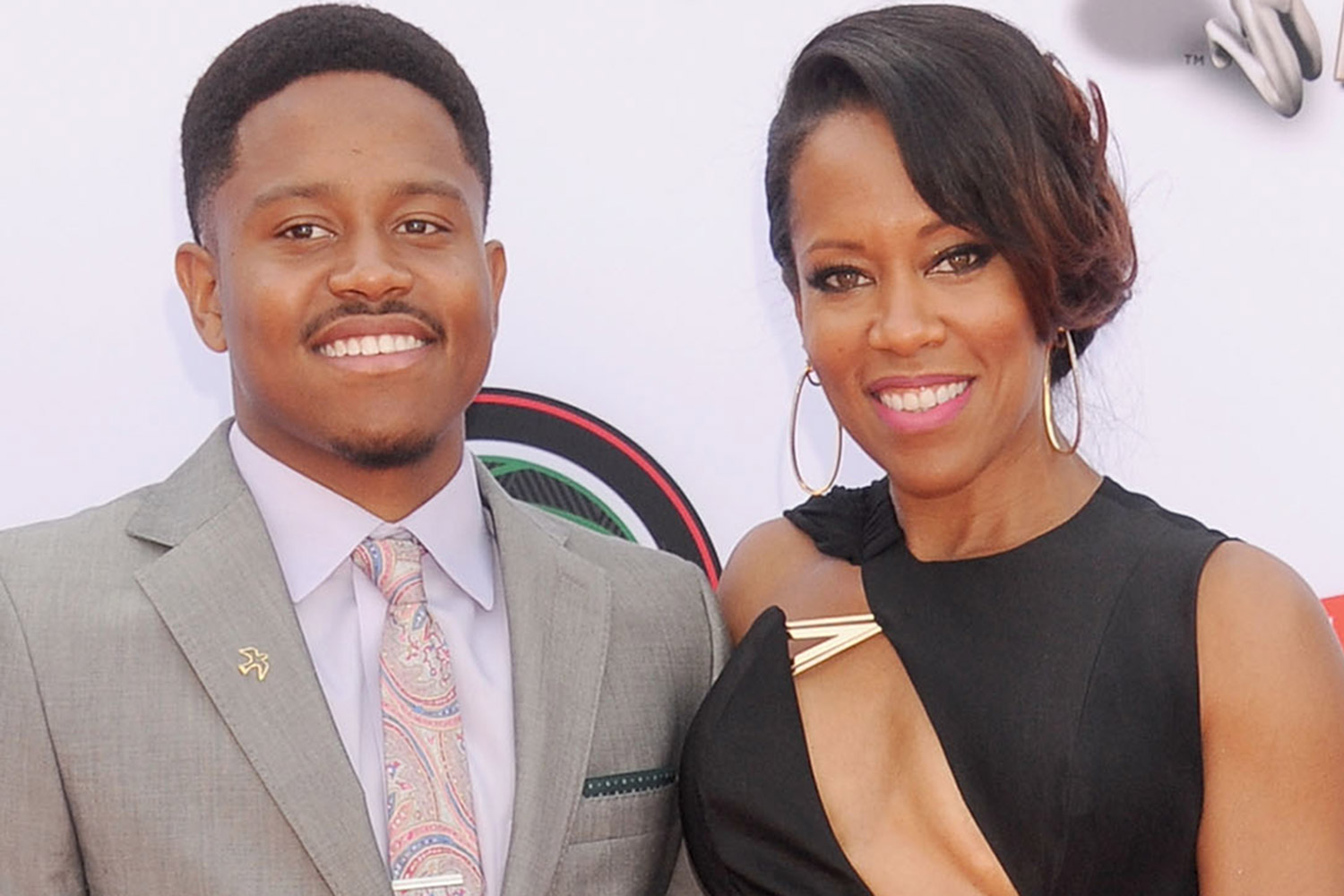 The news, initially reported by B. Scott, was confirmed by Regina in a statement to PEOPLE.
"Our family is devastated at the deepest level by the loss of Ian," Regina King stated. "He is such a bright light who cared so deeply about the happiness of others. Our family asks for respectful consideration during this private time. Thank you."
Ian was Regina's only child and she often spoke highly of him, his immense talent, and her unconditional love for him.
"You don't now what unconditional love is," she stated previously. "You may say you do, but if you don't have a child, you don't know what that is. When you experience it, it's the most fulfilling [thing] ever."
Details surrounding Ian's unfortunate passing as scarce, but we will keep you updated as information becomes available.
We Will Love You To Join Our Over 190k Members Instagram Family With Just One Click @gharticles
Source: GhArticles.com
Arnold Schwarzenegger Involved In Multi-Car Accident
Arnold Schwarzenegger has  been involved in a car accident in Los Angeles on Friday, Jan. 21.
The actor's rep told NBC News, "His main concern is for the woman from the other vehicle."
Arnold Schwarzenegger was involved in a car crash on Friday, Jan. 21, his rep confirmed to NBC News.
Per TMZ, the former governor of California was driving his SUV in Los Angeles when he allegedly collided with a red Prius around 5 p.m. The outlet published photos of Schwarzenegger, 74, on the scene of a crash.
A spokesperson for the LAPD told E! News that officers responded to a four-vehicle crash on Sunset Blvd, after one vehicle "landed" on top of another. One woman was taken by ambulance to the hospital with "minor abrasions," per the spokesperson, who added that her injuries are not life threatening.
Police did not confirm the identities of the people involved in the accident.
We Will Love You To Join Our Over 190k Members Instagram Family With Just One Click @gharticles
Source: GhArticles.com
Nick Jonas and Priyanka Chopra Welcome Baby Via Surrogate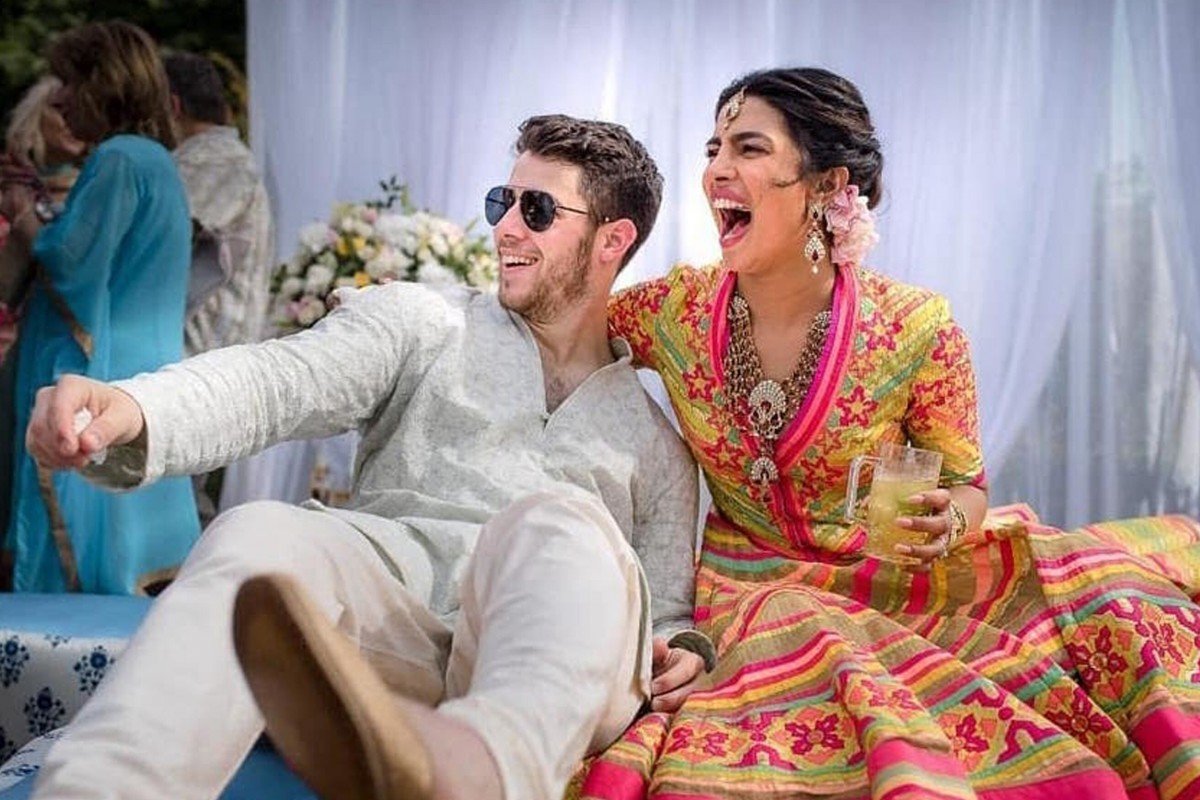 Nick Jonas and Priyanka Chopra are walking into their biggest roles yet: The two are parents!
The White Tiger actress announced the happy news in an Instagram post on Jan. 21. "We are overjoyed to confirm that we have welcomed a baby via surrogate. We respectfully ask for privacy during this special time as we focus on our family," concluding the post, "Thank you so much."
Immediately after sharing the news, the happy couple received an endless amount of well wishes from friends and family. Nick's brother Kevin Jonas was one of the first to add a few heart emojis in celebration of the good news, while actress Lilly Singh was also one of the first to share words of support, writing, "AYE!!! Can't wait to cuddle them!!" Kal Penn added, "Congratulations! uncle Kalpen is ready to babysit!"
Over the years, the happy couple, who just celebrated their third wedding anniversary last December, have expressed that they were looking forward to expanding their family.
In fact, last January, Priyanka opened up to E!'s Daily Pop about the couple's dream to have kids in the future, jokingly adding that she wanted as many children as it takes for "a cricket team."
"Family is a big part of my life," she exclusively told E! News. "It's always been a part of my dreams."
Fast-forward to this January, when the actress told Vanity Fair that their plan was still just as big, telling the outlet that "by God's grace, when it happens, it happens."
And perhaps, there may have been a small hint for the near future—since when asked by the publication if she and Nick would be alright with slowing down their thriving careers to raise a child, Priyanka noted that she's definitely on board.
"I'm okay with that," she said. "We're both okay with that."
We Will Love You To Join Our Over 190k Members Instagram Family With Just One Click @gharticles
Source: GhArticles.com