He's Coming Home: Ronaldo Finally Snubs Man City For Man United
Just when it seemed as though Cristiano Ronaldo was going to leave Juventus and join Manchester City, a dramatic turn of events now means that the 36-year-old is closing in on a return to former club Manchester United.
Twelve years after the Portuguese forward left Manchester United to join Real Madrid, and roughly 18 hours after he seemed set to become a Manchester City player, a return to Old Trafford is now on the cards for the five-time Ballon d'Or winner.
The journalist Fabrizio Romano has reported that Manchester United have made an official bid for Cristiano Ronaldo, while Goal's Juventus correspondent Romeo Agresti claims that the Red Devils have made an offer of 28 million euros.
This comes after La Gazzetta dello Sport declared that a fee in the region of 25-30 million euros would likely see Cristiano Ronaldo join Manchester City, but now the same fee is set to be enough for Manchester United to bring him back to the club.
The reasoning for Juventus wanting to receive this fee is because it is the amount that they still owe to Real Madrid from his 112 million euro move to the club in 2018. In addition, freeing up Cristiano Ronaldo's 31 million euro a year salary will benefit the club financially as they look to rebuild.
Despite Manchester City being given the option of signing Cristiano Ronaldo and showing an initial interest in the deal, they decided to back out on Friday, clearing the path for Manchester United to have a clear run at their former No.7.
Manchester United manager Ole Gunnar Solskjaer spoke to the press on Friday about Cristiano Ronaldo's possible return, admitting that the forward's Portugal teammate Bruno Fernandes had been speaking to him about his future.
Source: GhArticles.com
Real Madrid Stun Manchester City With Historic Comeback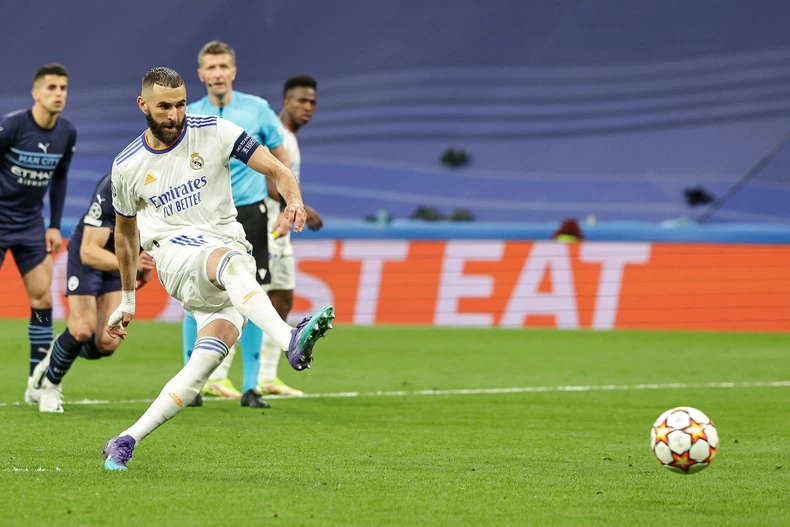 Manchester City suffered one of the most remarkable Champions League collapses as Real Madrid came back from the abyss to set up a final showdown with Liverpool.
City were two goals ahead on aggregate going into the 90th minute after Riyad Mahrez's strike had added to their 4-3 first-leg win last week.
And then Rodrygo happened.
The Brazilian substitute turned home Karim Benzema's left-wing ball from close range in the final minute – with Real's very first shot on target.
And 90 seconds later he levelled the tie with a header into the top corner after Marco Asensio flicked on Dani Carvajal's cross.
That sent an already rowdy Bernabeu into absolute euphoria.
City, who thought they were going through to a second consecutive all-English Champions League final, were shell-shocked.
Both sides had chances to win the tie before the full-time whistle. Ederson denied Rodrygo a quick-fire hat-trick and then an unmarked Phil Foden fired over inside the box.
And so to extra time the game went – and it was Real who got the decisive goal in maybe the greatest Champions League semi-final ever.
Benzema beat Ruben Dias to a loose ball in the box and was brought down by the City defender. He stepped up to take the penalty himself and scored his 43rd goal of the season. There is no doubt it is the most important.
Real's Thibaut Courtois, who was by far the busier keeper, tipped away Foden's header with Fernandinho inches away from scoring the rebound – but City could not find a goal to send it to penalties.
That sets up a repeat of the most memorable Champions League final of recent years, when Real beat Liverpool 3-1 in 2018.
For City and manager Pep Guardiola now, the Premier League title – they sit one point above Liverpool with four games to go – is their only target.
We Will Love You To Join Our Over 201k Members Instagram Family With Just One Click @gharticles
Source: GhArticles.com
They Killed Me Second Time In 4 Months – Mino Raiola Finally Breaks Silence Amidst Death Rumor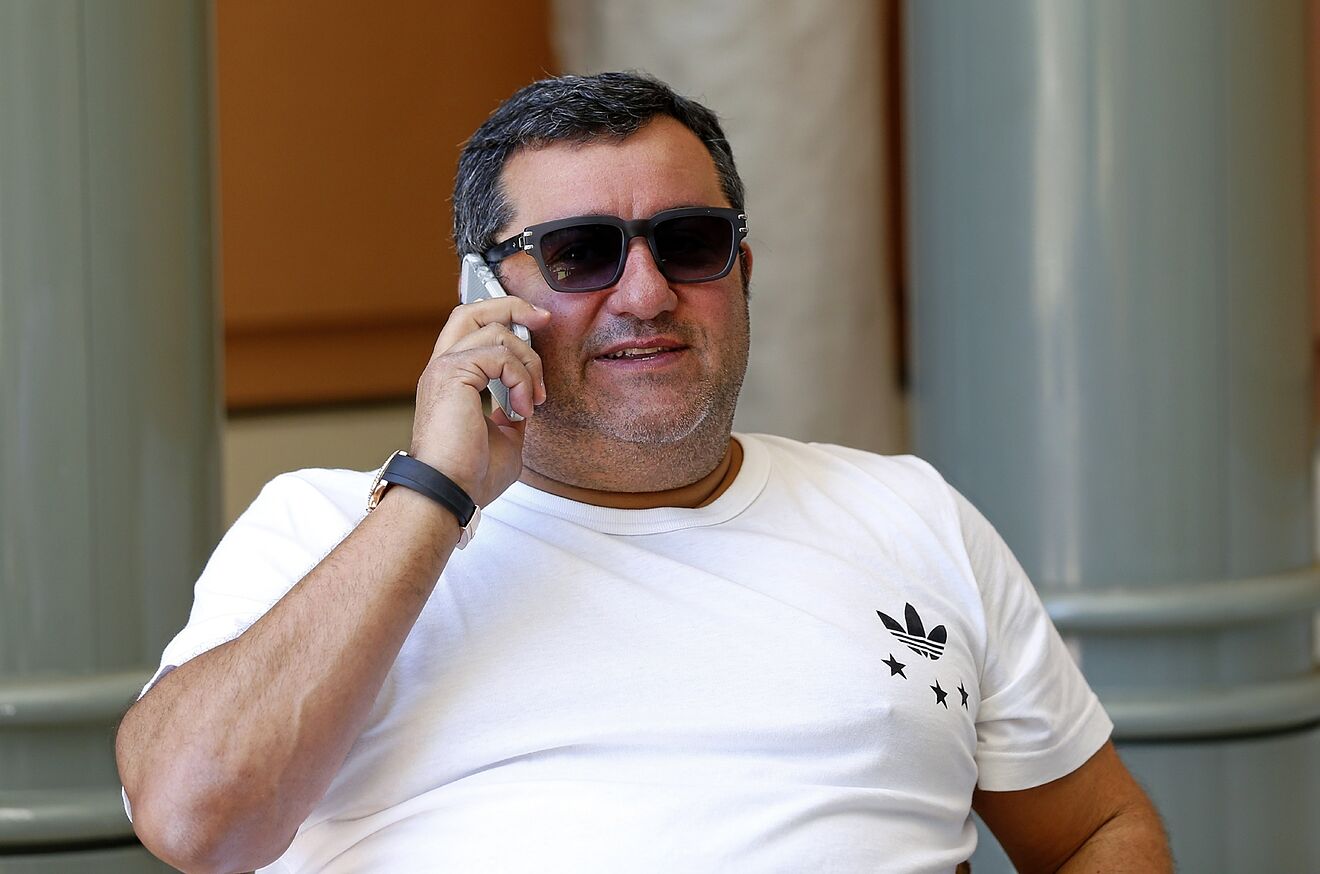 The prominent football agent Mino Raiola has tweeted to say he is alive, in response to multiple reports in Italy and then rehashed across other European media outlets that he had died.
The Italy-born Dutch national, one of football's most powerful and high-earning agents, tweeted: "Current health status for the ones wondering: pissed off second time in 4 months they kill me. Seem also able to ressuscitate [sic]."
Current health status for the ones wondering: pissed off second time in 4 months they kill me. Seem also able to ressuscitate.

— Mino Raiola (@MinoRaiola) April 28, 2022
His statement came after Dr Alberto Zangrillo from San Raffaele hospital in Milan told the news agency Ansa: "I'm outraged by the phone calls from pseudo-journalists speculating on the life of a man who is fighting to survive."
Raiola, whose clients include Paul Pogba, Erling Haaland and Zlatan Ibrahimovic, is understood to have been living with a serious illness since January.
A tweet from Raiola's official account in January said he had undergone medical checks requiring anaesthesia, but that he had not had emergency surgery.
We Will Love You To Join Our Over 200k Members Instagram Family With Just One Click @gharticles
Source: GhArticles.com
BREAKING NEWS: Mino Raiola Dies At Age 54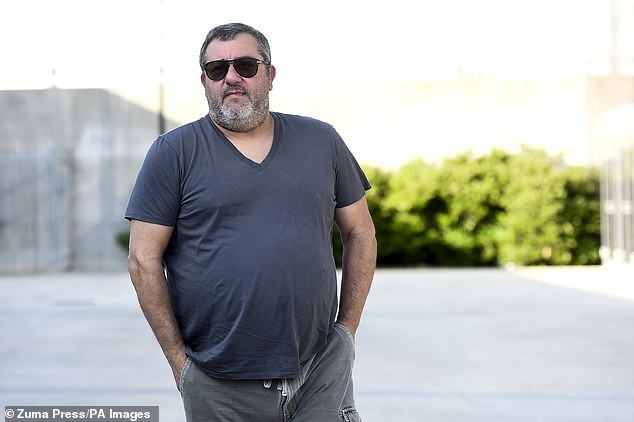 Mino Raiola has passed away aged 54 following an illness.
The Italian was one of the biggest football agents in the world, representing Zlatan Ibrahimovic, Paul Pogba, Erling Haalandf, Marco Verratti, Moise Kean, Henrikh Mkhitaryan, Gianluigi Donnarumma, Mario Balotelli any more more high-profile figures.
The news was announced by reporters in Italy on Thursday.
Raiola played a role in many big-money transfers during his successful career, such as Pogba's record-breaking move from Juventus to Manchester United in the summer of 2016.
We Will Love You To Join Our Over 200k Members Instagram Family With Just One Click @gharticles
Source: GhArticles.com