Ghanaians Praise Anthony Baffoe For His Inspiring Speech To Black Stars Player Ahead Of Gabon Game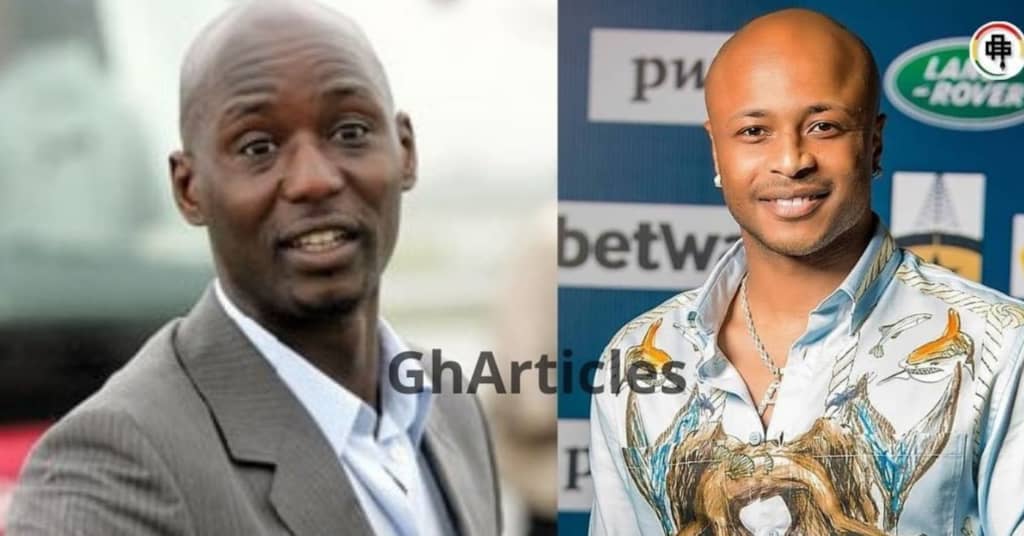 Ex-Black Stars player and legend of the game, Anthony Baffoe has won the hearts of many Ghanaians after a video of him inspiring the Black Stars players went viral.
As at the time of writing this article, Anthony Baffoe is topping Twitter trends as Ghanaians praise the legend for uniting the country behind the Senior National Team again.
After Ghana lost to Morocco on Monday, many Ghanaians lost their interest and believe in the Black Stars following a disappointing performance from the team.
In fact, some Ghanaians decided not to watch the Black Stars game again since they concluded they would not even qualify for the next round.
GhArticles.com earlier reported that the former Black Stars player visited the team after their last training session ahead of the game to speak to them.
He charged the players to settle for nothing but a win so Ghanaians will be proud of them once again.
The video has since gone viral and is spreading like wildfire and has garnered a lot reactions from Ghanaians on social media.
View this post on Instagram
See some reactions from Twitter users below;
That Tony Baffoe speech, has United the entire nation behind the black stars and has brought back the love more than what the FA or the government ever managed.

— @ Yaw Thiago (@DesmondDjik) January 14, 2022
Tony baffoe 's speech hit me even though I'm not a player

— nana Boakye. piawwwwwww (@pboakye88) January 14, 2022
If Tony Baffoe still believes, I believe too. Go Ghana Go

— @ Yaw Thiago (@DesmondDjik) January 14, 2022
Good from Tony Baffoe. Can feel the passion in his voice. Too many players in this team are just passengers not bothered on the pitch. Time to stand up and be counted

— 🅶🆁🅴🅶 (@gsmensah) January 14, 2022
Hope Tony Baffoe's message gingers the boys tonight.

— Ayawaso West Sarkodie (@kwame_sarkcess) January 14, 2022
Someone one will have to sense in their heads and Tony Baffoe is the best person to do that. Them think say, them dey do as a favor by playing for Ghana🇬🇭 so if them catch the pitch top so so 3ho kyire nkoaa them dey do. Let's see what they will do against Gabon. Wish them luck🙏

— Sark4Grammy2022 (@KobinaLikwid) January 14, 2022
After the jama, them go forget Tony Baffoe's speech..

— Mr.Carr (@_MrCarr_) January 14, 2022
We Will Love You To Join Our Over 180k Members Instagram Family With Just One Click @gharticles
Source: GhArticles.com
Man Turns Into Cow After Ch0pp!ng Married Woman [Video]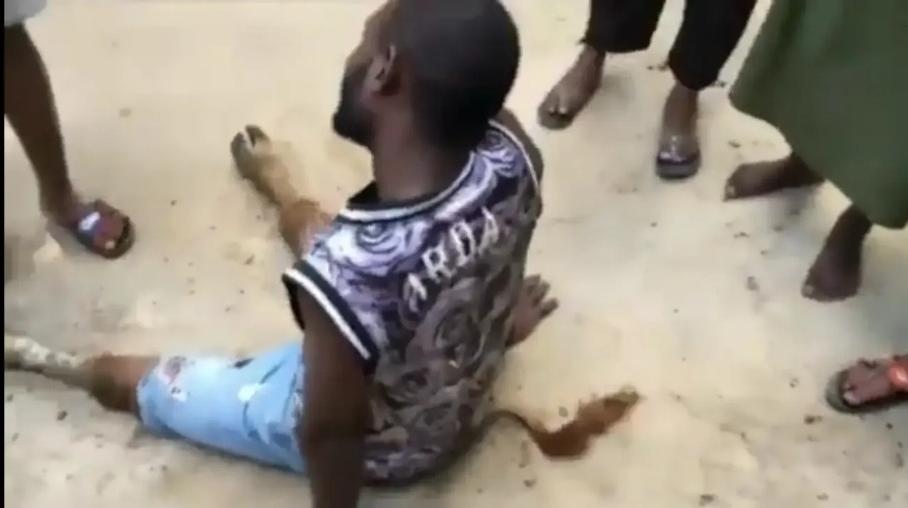 In a dramatic turn of events, an unidentified man turns into a cow after he allegedly had sex with a married woman.
In a viral video on social media, the man is seen sitting on the ground, sobbing. His legs had turned into cow trotters and he had grown a tail.
The man was crying like a human being, but in between the sobs, he makes mooing sounds like a cow.
As he moos, residents in the area in utter shock and bemusement, taking videos of the strange and dramatic incident.
The strange incident reportedly happened in a Zimbabwe.
Watch the video below;
We Will Love You To Join Our Over 201k Members Instagram Family With Just One Click @gharticles
Source: GhArticles.com
Woman Reveals What Happened When He Called Young Man Who Wants A 'Sugar Mummy"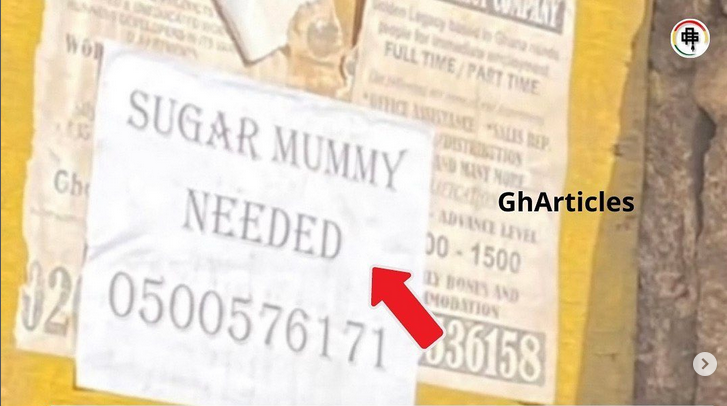 A Ghanaian woman has taken to social media to revealed her conversation with a young man who advertised his needs.
In a hilarious but serious post, a young man advertised his needs with a caption on a post which reads, "Sugar Mummy Needed."
The young man added his telephone number in addition to the advertisement just in case someone is interested.
So a woman phoned and had a chat with the young man.
In their conversation, the young man identified as a Alex who leaves in Dome.
The woman asked him what will he offer to this sugar mummy he's looking and how much he wants to be paid.
Watch the video below for more details
View this post on Instagram
We Will Love You To Join Our Over 201k Members Instagram Family With Just One Click @gharticles
Source: GhArticles.com
Sheena Gakpe: Ghanaian Socialite Goes Viral For Joining 'Kwaku The Traveller' Challenge (WATCH)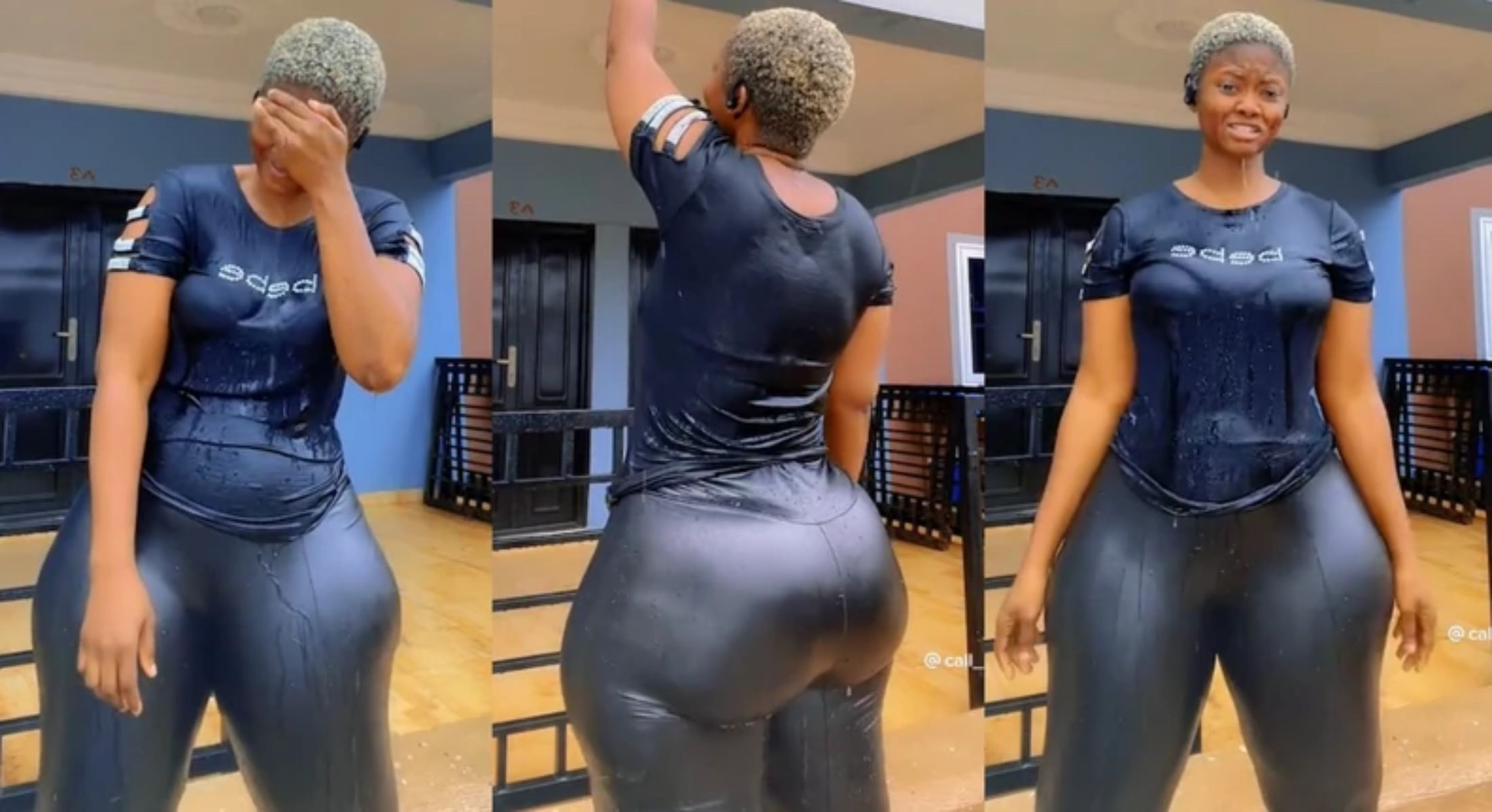 Black Sherif's 'Kwaku The Traveller' song has sparked a challenge on social media which is courting wild attention.
A Nigerian TikToker birthed the challenge on the video-sharing app after she mimicked Black Sherif's art of performing in the rain at the just ended 3 Music Awards.
The video has gone viral with over 2.8 million views within two days.
Other TikTokers have since been hopping on the trend and one curvaceous Ghanaian lady, identified as Sheena Gakpe, has taken it to another level.
Sheena joined the 'Kwaku The Traveller' challenge on TikTok and now, her video has gone viral beyond the video-sharing platform after she shared it on Twitter.
Tweeps find the video fascinating after realizing the shocking weight Sheena Gakpe carries behind her.
This became obvious after 30 seconds into the video when the Ghanaian lady turned her back to the camera.
That part of the video has since become a talking that has since the video trending in Ghana, Nigeria and other countries.
In less than 24 hours, the post captioned "who sent me ? Huh ,I'm feeling cold," has gathered over 2800 retweets and over 1000 comments.
"Hope these people know they were chosen by God to carry this responsibility. So they should carry it with the utmost prestige. They are strategically placed in every culture to regulate the happy genes in their people. In short, God spazzed," a tweep, @Timithegoat wrote after chancing on the video.
Watch the video below and what others have been saying.
Who sent me ? Huh ,I'm feeling cold pic.twitter.com/XSMZYn37Lv

— Sheena (@SheenaGakpe) April 6, 2022
We Will Love You To Join Our Over 190k Members Instagram Family With Just One Click @gharticles
Source: GhArticles.com