Black Sherif Tops Twitter Trends After Releasing 'Second Sermon' Remix Featuring Burna Boy
Ghanaian rapper Black Sherif, also known as 'Blacko', has finally released the remix of his Second Sermon remix song which features the 'African Giant' Burna Boy.
The song has been welcomed by many industry players and fans who believe the remix will go a long way to cement Blacko's music career and further put Ghana on the map.
Even though the visuals of the song haven't been released yet, music lovers who have had the chance to listen to the song have got it trending at number one on Twitter with many praising the duo for 'nailing it'.
Earlier, Burna Boy dropped a video of himself enjoying Black Sherif's song and singing it word for word.
Subsequently, the Grammy-award winner also played the song at many gatherings in an attempt to promote Black Sherif on his platform.
Meanwhile, on Wednesday, December 8, 2021, Black Sherif dropped the remix with Burna Boy and it met mixed reactions.
As Burna Boy talk this be King Kong and Kweku Frimpong wey I tear 😂😭❤️. Blacko to the wiase nyinaa #SecondSermonRemix

— KALYJAY (@gyaigyimii) October 29, 2021
If you're smart you will realize the #SecondSermonRemix is very much needed💯
This music business ankasa no be everybody go understand so leme just keep quiet 🤫

— TAKASHI AND GRACE EP OUT NOW💪🏽🙏🏽 (@KudjoeDaze) December 8, 2021
Getting a Grammy award winner @burnaboy on your track is a big win for @blacksherif_
Burnaboy is genius with his verse from his low key to that high pitch is amazing, and finally Blacko as usual aggressive verse on the last. This song will cross barriers. #SecondSermonRemix

— DJ KHALIXMA (@KhalixmaDj) December 8, 2021
The song is too aggressive for Burna Boy but he did his best. Sometimes play the song continuously before you judge. Same thing you people said about Gyakie's Forever Remix with Omah Lay but now it's everywhere even more than the original song.

Blacko to wiase #SecondSermonRemix

— Larbi SarkCess 🇬🇭➕🐦🚀💉 (@Larbi_SarkCess) December 8, 2021
I DON'T REALLY CARE WHETHER DE ORIGINAL TRACK DEY BEE PASS THE REMIX OR VICE VERSA..LOOKING AT IT FROM THE NUMBERS ANGLE IT'S A BIG WIN FOR BLACKO COS HE'S NOW BEEN EXPOSED TO A NEW MARKET/AUDIENCE HE WILL TAP INTO…#SECONDSERMONREMIX

— JIGGGA🇬🇭🇫🇷🇧🇷👑🦁 (@JIGGGA_MAN) December 8, 2021
We Will Love You To Join Our Over 180k Members Instagram Family With Just One Click @gharticles
Source: GhArticles.com
"Fame For Come With A Whole Lot Of Money" – Medikal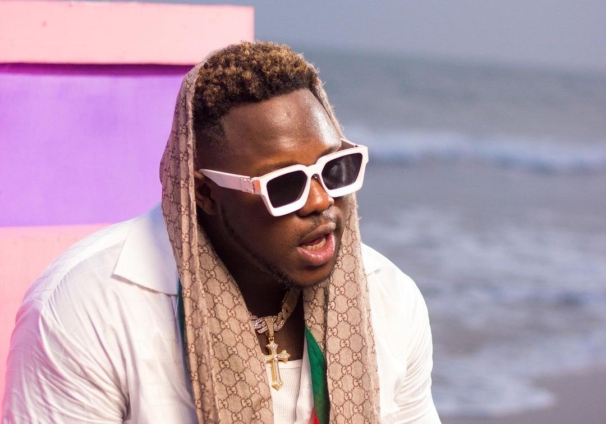 AMG Beyond Kontrol Boss, Samuel Adu Frimpong, better known by his stage name AMG Medikal, is one of the most popular rappers in the music industry.
He says that being renowned entails more than just having the ability.
According to the rapper, who has been one of the scene's heavyweights, popularity is mostly affected and driven by a large sum of money.
Celebrity is easier to obtain than fortune; however, fame does not always imply wealth, and money is more sought after than fame.
Medikal, who achieved fame and fortune practically simultaneously, has argued that it takes a lot of money to become renowned, even if you have unique expertise.
Fame for come with a whole lot of money !

— EL CHAIRMANO (@AmgMedikal) January 27, 2022
We Will Love You To Join Our Over 190k Members Instagram Family With Just One Click @gharticles
My Father's Death Was Prophesized By Prophet Nigel Gaisie, Two Weeks Before – Afia Schwarzenegger Reveals (Video)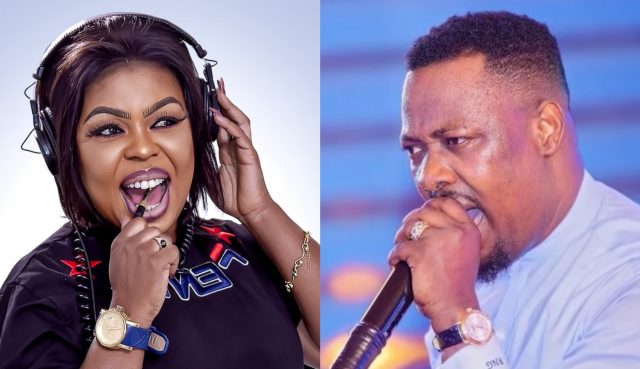 Ghanaian social media celebrity, Afia Schwarzenegger, has disclosed that prophet Nigel Gaisie foretold her father's death two weeks before it occurred and that he also counselled her.
The self-acclaimed queen of comedy remembered her father's one-week funeral yesterday and is thanking all the people who came out to support her today, and she revealed a bombshell disclosure about Nigel Gaisie that we had never heard about.
According to Afia Schwarzenegger, prophet Nigel Gaisie phoned her before her father's death to tell her that her father was going to die in two weeks and that she needed to find someone who could lead him to Christ before he died.
Afia Schwarzenneger accomplished just that, enlisting the help of three godly men to lead her father to Christ 10 days before his death, and she considers it the best gift she has ever gotten to be able to lead her father to Christ before his death.
Nigel Gaisie is renowned for prophesying in his church, but when the police issued a warning, he did the right thing by phoning Afia Schwarzenegger to inform her of what was in store for her, which she had already prepared for, and we believe it is the best.
Watch the video below:
View this post on Instagram
We Will Love You To Join Our Over 190k Members Instagram Family With Just One Click @gharticles
Rapper Yaw Tog flaunts Elder Sister In Hilarious Vide
Budding rapper Yaw Tog has showcased his elder sister to his over 496,000 Instagram followers.
Identified as Phaney Gyimah, Yaw Tog's sister has also made her name in the fashion and entertainment fraternity.
He posted a video of them participating in a viral TikTok imitation, which has attracted hilarious comments from both of their followers.
Yaw Tog first flaunted his sister some months back, in a video which he recorded to appreciate her for her support for his craft after his 'Sore' breakthrough song went viral.
The resemblance between the two is undeniable, and she could even be mistaken for Yaw Tog's junior .
Watch their video below:
View this post on Instagram
We Will Love You To Join Our Over 190k Members Instagram Family With Just One Click @gharticles
Source: GhArticles.com