2022 Budget: Ghanaians Sing Asiedu Nketia Praise After He Single-handedly Scared NPP MPs From Appearing In Parliament
The National General-Secretary for the opposition National Democratic Congress (NDC), Mr Johnson Asiedu Nketia presence at Parliament sitting to approve the 2022 budget scared off Majority caucus from appearing at the chamber meeting.
Earlier on GhArticles.com reported that the House of Parliament has rejected the 2022 budget.
The budget which was debated on today and voted for had 137 against it and 0 votes for it's approval.
This means that the new policies introduced by government for 2022 can not be implemented.
In a report filed by Mynewsghana.com, the Minority had requested the Finance Minister to scrape the E-Levy and make provisions for the Ketu sea defense project.
Though members of the majority were absence from the chamber for almost four hours, they came back after a call from the minority to Ghanaians to call on their MPs to part take in the debate and voting.
Asiedu Nketia an uninvited guest was seen seated at the public gallery seat in Parliament to witness the debate and voting of the 2022 budget.
His presence scared off the majority caucus in Parliament who then called for his sacking from the house.
When their call for General Mosquito as he popularly called, to be sacked got backfired they walked out of Parliament in shame.
Majority in parliament walks out of the chamber. They're demanding that Johnson Asiedu Nketia leaves the public gallery of the house otherwise they will not be part of the process for the budget.

— SPORTS ON STARR (@francis_abban) November 26, 2021
Following that, social media is buzzing as Ghanaians sing Asiedu Nketia praise for saving us from the E-Levy tax which many Ghanaians are against.
Speaking after the meeting was suspended by the Speaker of Parliament, Mr Asiedu Nketia noted that he has been a member of Parliament, a citizen of Ghana and a member of the board in Parliament so he has every right to attend the meeting as part of his right as a Ghanaian.
He added that, sitting at the public gallery seat makes him a good citizen of Ghana who wants to know what the MPs are really doing for Ghanaians.
When Parliament tried to sack Asiedu Nketiah. Asiedu Nketia de asem beba oooooo pic.twitter.com/btdyGI6uSc

— Afia Pokua(realvim) (@real_vim) November 27, 2021
See some reactions from Twitter users below;
Asiedu Nketia's presence in the public gallery allegedly drove all NPP MPs out of the chamber. SO why is the government running away from its own 'Agyenkwa' budget? pic.twitter.com/890iwyKrop

— Active Tv (@activetvgh) November 26, 2021
Thanks Asiedu Nketia, for rejecting the E-levy

— POLONGO📯 (@POLONGO_GH) November 27, 2021
Whenever Asiedu Nketia appears in paliament Ghana wins, God bless you General. ♥️♥️♥️ pic.twitter.com/UnaadV9doQ

— Gomoa Boy 😅💫 (@fanti_boi) November 26, 2021
🤣🤣🤣🤣🤣🤣🤣🤣🤣🤣🤣🤣🤣🤣🤣🤣🤣🤣🤣🤣🤣🤣🤣🤣🤣🤣🤣
This mosquito is too powerful. No mosquito repellent can repel it. Even a conglomeration of elephants and one mixed breed of antelope and rhino couldn't stand him. Hon. Asiedu Nketia, we dey feel you. https://t.co/LTuPs3e0Ib

— John Mahama, Prez Jan, 2024 🌹🌹 (@ElvisKwakuAttah) November 27, 2021
Asiedu Nketia tension 138 MPs to walk out and you don't fear him mmoaaa 😂😂😂

— Gomoa Boy 😅💫 (@fanti_boi) November 26, 2021
Asiedu Nketia is a god🔥🔥🔥 pic.twitter.com/Zn1znf3pZ0

— promise Dumevi (@dumevi_promise) November 26, 2021
So the NPP left Parliament because of Johnson Asiedu Nketia, A.K.A General Mosquito…..

When our General Secretary stormed Parliament, theirs was at the Blue kiosk…🤣🤣🤣

Party fonn saaaa no🐘

🤣🤣🤣🤣🤣

— Kasoa Ben Koku Avle (@Owuraku_Dorsty) November 26, 2021
The budget was about to be accepted by parliament

Then that is where Asiedu Nketia comes in
Akuffo Addo might be shaking by now pic.twitter.com/f3yuMboRrg

— Advans09 (@SadboysChairman) November 26, 2021
Just the presence of Asiedu Nketia in the gallery is making the NPP uncomfortable 😂😂😂

— KING IN THE NORTH (@_Northerner1) November 26, 2021
We Will Love You To Join Our Over 170k Members Instagram Family With Just One Click @gharticles
Source: GhArticles.com
Man Turns Into Cow After Ch0pp!ng Married Woman [Video]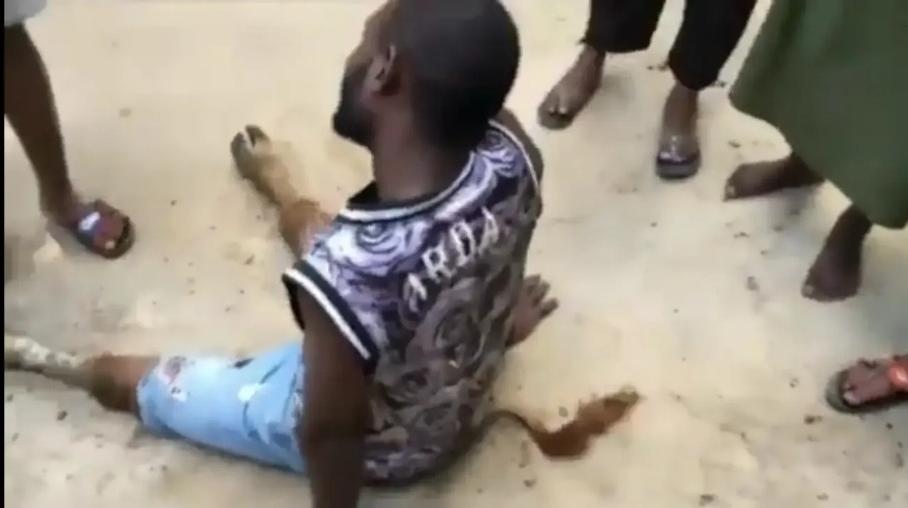 In a dramatic turn of events, an unidentified man turns into a cow after he allegedly had sex with a married woman.
In a viral video on social media, the man is seen sitting on the ground, sobbing. His legs had turned into cow trotters and he had grown a tail.
The man was crying like a human being, but in between the sobs, he makes mooing sounds like a cow.
As he moos, residents in the area in utter shock and bemusement, taking videos of the strange and dramatic incident.
The strange incident reportedly happened in a Zimbabwe.
Watch the video below;
We Will Love You To Join Our Over 201k Members Instagram Family With Just One Click @gharticles
Source: GhArticles.com
Woman Reveals What Happened When He Called Young Man Who Wants A 'Sugar Mummy"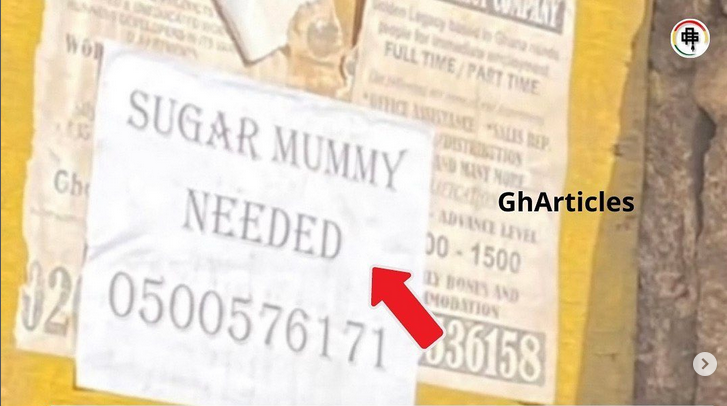 A Ghanaian woman has taken to social media to revealed her conversation with a young man who advertised his needs.
In a hilarious but serious post, a young man advertised his needs with a caption on a post which reads, "Sugar Mummy Needed."
The young man added his telephone number in addition to the advertisement just in case someone is interested.
So a woman phoned and had a chat with the young man.
In their conversation, the young man identified as a Alex who leaves in Dome.
The woman asked him what will he offer to this sugar mummy he's looking and how much he wants to be paid.
Watch the video below for more details
View this post on Instagram
We Will Love You To Join Our Over 201k Members Instagram Family With Just One Click @gharticles
Source: GhArticles.com
Sheena Gakpe: Ghanaian Socialite Goes Viral For Joining 'Kwaku The Traveller' Challenge (WATCH)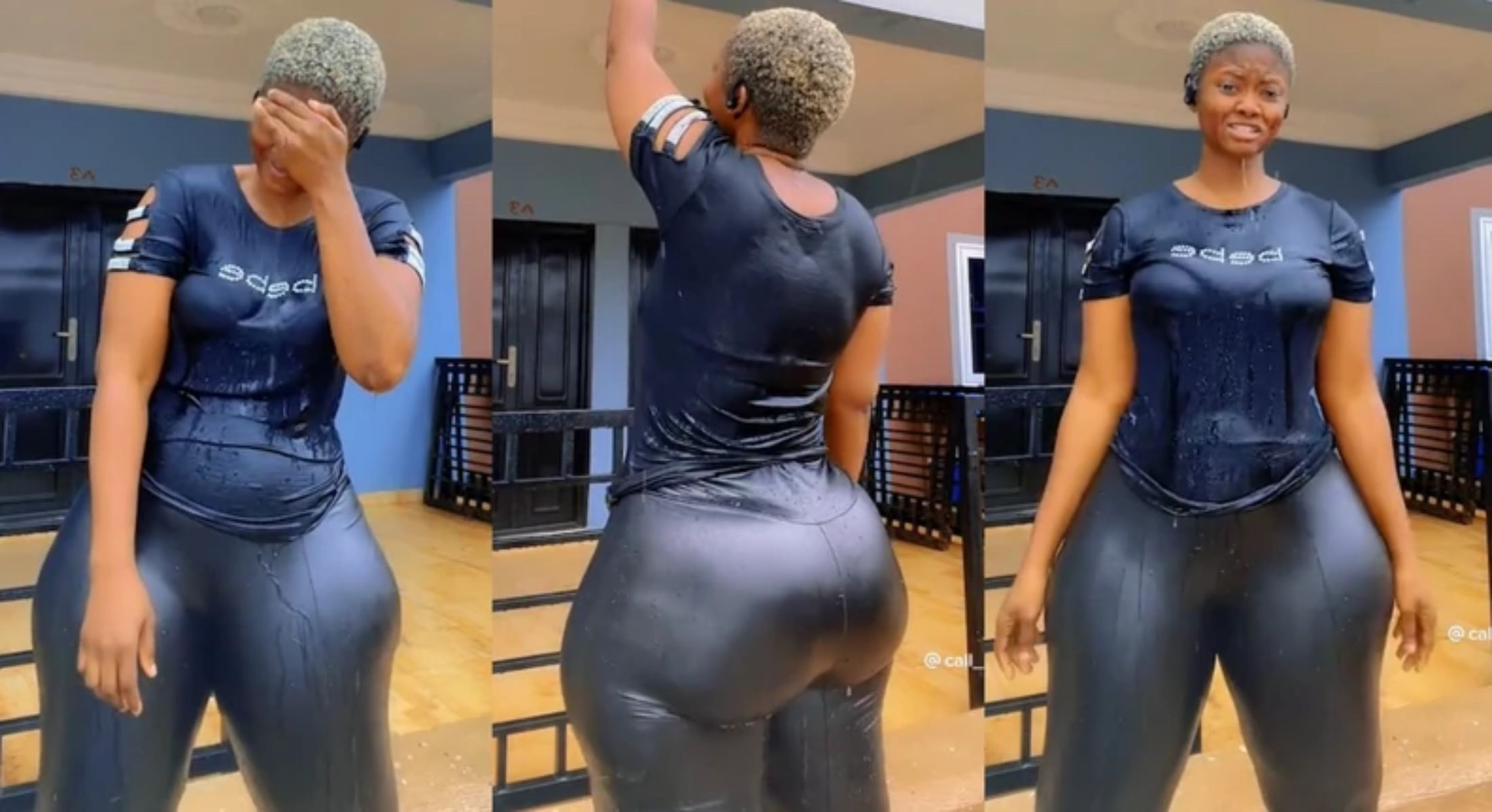 Black Sherif's 'Kwaku The Traveller' song has sparked a challenge on social media which is courting wild attention.
A Nigerian TikToker birthed the challenge on the video-sharing app after she mimicked Black Sherif's art of performing in the rain at the just ended 3 Music Awards.
The video has gone viral with over 2.8 million views within two days.
Other TikTokers have since been hopping on the trend and one curvaceous Ghanaian lady, identified as Sheena Gakpe, has taken it to another level.
Sheena joined the 'Kwaku The Traveller' challenge on TikTok and now, her video has gone viral beyond the video-sharing platform after she shared it on Twitter.
Tweeps find the video fascinating after realizing the shocking weight Sheena Gakpe carries behind her.
This became obvious after 30 seconds into the video when the Ghanaian lady turned her back to the camera.
That part of the video has since become a talking that has since the video trending in Ghana, Nigeria and other countries.
In less than 24 hours, the post captioned "who sent me ? Huh ,I'm feeling cold," has gathered over 2800 retweets and over 1000 comments.
"Hope these people know they were chosen by God to carry this responsibility. So they should carry it with the utmost prestige. They are strategically placed in every culture to regulate the happy genes in their people. In short, God spazzed," a tweep, @Timithegoat wrote after chancing on the video.
Watch the video below and what others have been saying.
Who sent me ? Huh ,I'm feeling cold pic.twitter.com/XSMZYn37Lv

— Sheena (@SheenaGakpe) April 6, 2022
We Will Love You To Join Our Over 190k Members Instagram Family With Just One Click @gharticles
Source: GhArticles.com