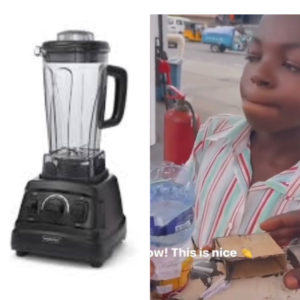 A talented young boy from Ghana has achieved an impressive feat by crafting a functional blender entirely from recycled materials, such as plastic bottles and batteries. Remarkably, his homemade blender performed flawlessly, matching the capabilities of a store-bought one.
This remarkable accomplishment marks a significant milestone in the young boy's budding career, as it is likely to garner the attention of numerous companies and organizations. In the wake of his innovative achievement, there is a strong likelihood that various companies will actively seek out his talents and ideas. His resourcefulness and ingenuity have the potential to open up exciting opportunities for him, not only in Ghana but on a global scale.
This accomplishment not only highlights the young boy's remarkable technical skills but also underscores the importance of recycling and repurposing materials to create sustainable and functional solutions. It serves as an inspiring example of how innovation can emerge from unexpected places, fostering hope for a brighter and more environmentally conscious future.