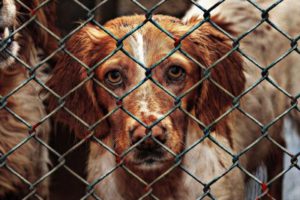 The UK's online safety bill is undergoing a significant change that mandates tech companies to proactively prevent the posting of content facilitating animal cruelty. Social media platforms are required to remove such content promptly, or they could face substantial fines, including penalties of up to £18 million or 10% of their global revenue. This shift in priorities within the bill classifies animal cruelty as a "priority offence."
The country's technology secretary, Michelle Donelan, emphasized that the UK, as an animal-friendly nation, should not tolerate the promotion of sadistic actions against animals on social media. Tech firms are now obligated to establish systems and procedures to address content encouraging or facilitating animal torture. This amendment, proposed by Labour peer Baroness Merron and expected to receive royal assent soon, places animal cruelty alongside other serious illegal content like child sexual abuse and terrorism.
The government highlighted the Monkey Haters case, an investigation by the BBC that exposed a global network promoting monkey torture on Facebook. Although Facebook claimed to have removed such groups, this amendment aims to ensure a more proactive approach to prevent the promotion of animal abuse on social media.
In a related development, the government addressed concerns regarding encrypted messaging apps, stating that provisions allowing message scanning in the bill would only be implemented if technically feasible and met minimum standards of privacy and accuracy.
Source: The Guardian