Take A Look At The Ghana National Mosque
Photos have emerged online of the completed Ghana National Mosque.
The national Mosque is alleged to cost about $10 million, and was funded by the Turkish Hudai Foundation.
An event was held earlier today to officially commission and open the place of worship to the public for use.
Read more: Government Grants Clearance To Recruit 11,849 Security Personnel
The Mosque which is sited at Kanda is estimated to be one of Africa's largest mosques ever. The building is a 15,000 capacity seater mosque complex with several facilities including offices and a residence for the National Chief Imam.
It also has a research complex, a senior high school, a clinic, an administration block and a conference centre
Read more: #FixtheCountry: Protest Scheduled For August 3rd
We Will Love You To Join Our Over 100k Members Instagram Family With Just One Click @gharticles
Source: GhArticles.com
'Insurance industry tops voluntary blood donation' – National Blood Service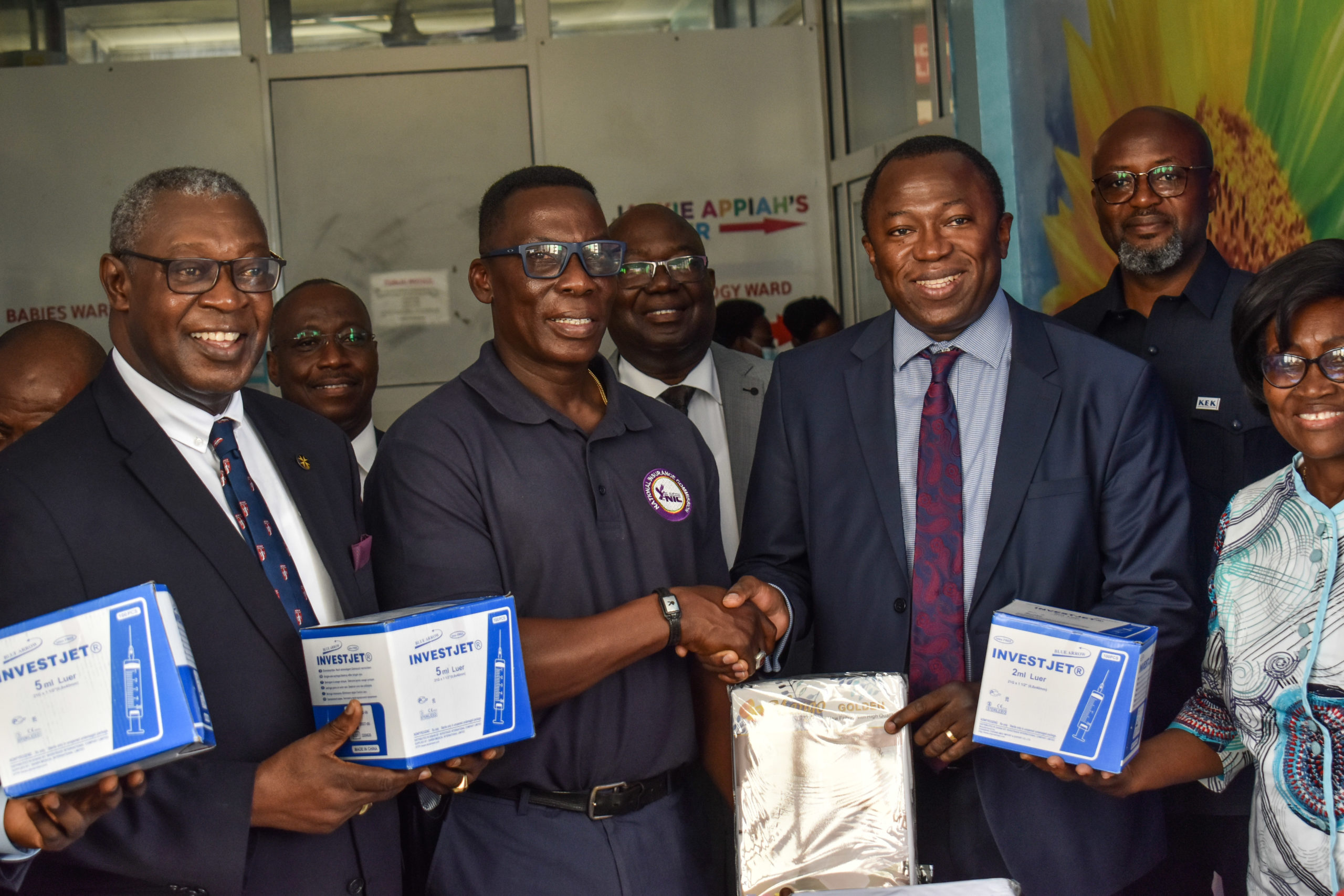 The Commissioner of Insurance has urged other institutions in the country to emulate the NIC and the insurance industry in Ghana to donate blood to save our blood banks.
Dr Justice Ofori said this when the insurance industry led by its regulator, the National Insurance Commission (NIC) successfully donated 2,015 pints of blood to the National Blood Service (NBS) to save lives.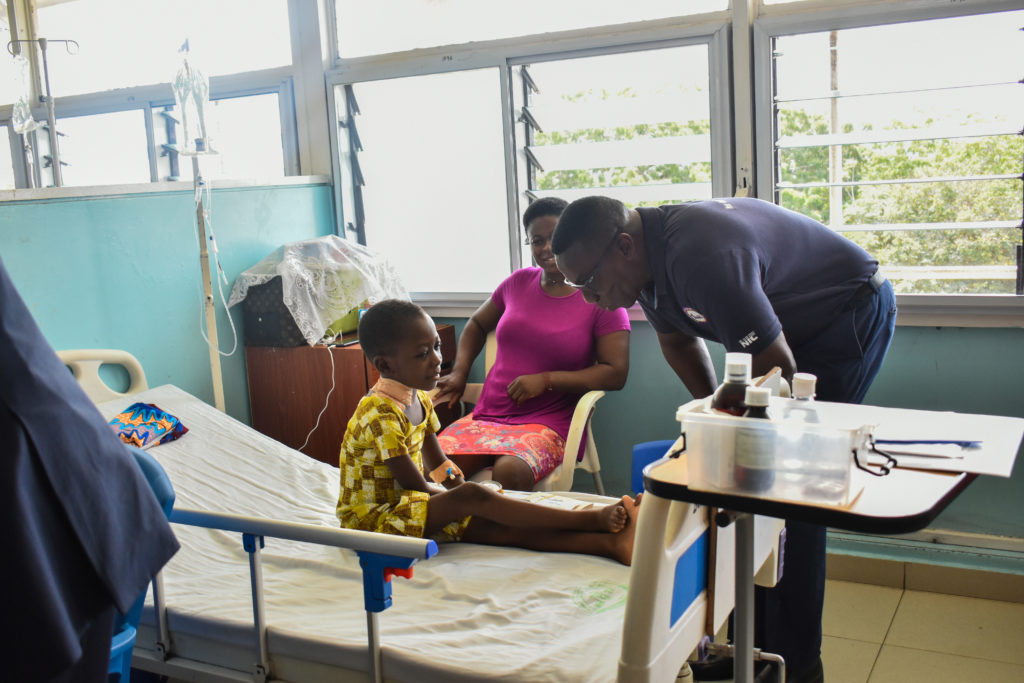 Excited by this feat during the closing ceremony of the 2022 Blood Donation Campaign, he added that the insurance industry is looking forward to donating more blood to the National Blood Service next year to beat its own record that it has set in 2022 with an unprecedented record of 2,015 units of blood (i.e. the statistics according to the NBS).
Source : myjoyonline.com
Lemonade Finance presents John Dumelo in "For Mama"
Lemonade Finance is a cross-border payment solution that enables Africans in the Diaspora to send money to Ghana and other African countries. The App is available on the iOS and Google Play Store.
On October 14th, 2022, Lemonade Finance announced John Dumelo, a veteran actor and entrepreneur alongside Deloris Frimpong Manso popularly known as "Delay" and Dr Likee as Brand Ambassadors.
In the heartwarming "For Mama", he affirms the brand's promise of helping Africans in the diaspora give back and build home. He brings this vision to life using Lemonade Finance.
As an entrepreneur, John Dumelo understands how the financial support of diasporans can be key to livelihood, education and small businesses in Ghana.
You can watch the video here:
"For Mama" is a celebration of giving back, according to Ayoola Salako, Brand Marketing Manager at Lemonade Finance. "This video is a love letter to the many Africans that already trust us to send the sweetness home" Furthermore. "It is also an invitation to Ghanaians and other Africans in the diaspora, to trust Lemonade Finance as the best way to send money home
instantly, at the best rates and at zero fees".
You can download the Lemonade Finance app on the iOS Store or Google Play Store. Customers who use the code DUMELO during signup will get a $10, £10 or C$10 cashback when they send over 100 Dollars, Pounds or Canadian Dollars to someone in Ghana or any other supported African countries.
Find out more about the possibilities of Lemonade Finance on this dedicated page for Ghana.
About Lemonade Finance
Lemonade Finance was founded on a simple goal, to make it easy for Africans to send and receive money from home easily.
With Lemonade Finance, Ghanaians in the UK, USA and Canada can send money to mobile money and bank accounts, at the best rates, instantly and at zero fees.
The Lemonade Finance app is used by thousands of Africans in the United States, Canada and the UK to send money back home to Ghana, Kenya, Nigeria and seven other African countries.
The Official Lemonade Finance channels are:
Instagram: @lemonade.finance, @lemonadefinance.gh
Twitter: @LemonadeFinance, @LemonadeFinGH
Facebook: @lemonade.finance, @lemonade.finance.gh
LinkedIn: lemonade-finance
YouTube: LemonadeFinance
Alex Opoku Mensah, Ashanti Regional Nss Director In Trouble As GRNMA Demand His Removal In 72hrs Or Strike Action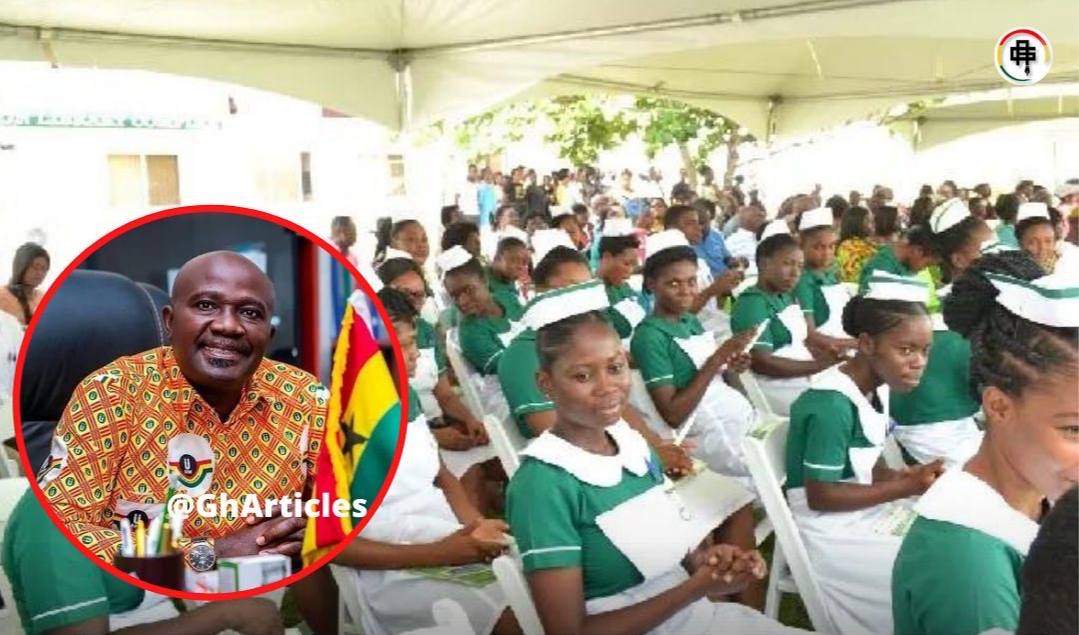 Mr Alex Opoku Mensah has come under intense fire in the last few hours after he went over to his daughter's workplace to confront a nurse who challenged a patients prescription by the daughter who is a doctor at the Manhyia Govt hospital in the Ashanti Region . According to the viral audio , the Ashanti Regional NSS director was recorded using unprintable words to describe the nurse and at a point challenge her level of intelligence.
It has been reported that the daughter went to report the Nurse to him after she challenged the prescription. Mr Opoku-Mensah then zoomed to the Hospital to 'deal' with the nurse .
Following this , the Ghana Registered Nurses and Midwives Association have released a presser that if the NSS director is not removed from post in the next 72 hours , they will call upon the all nurses in the hospital to lay down tools indefinitely. Following the PRESS RELEASE , Mr Alex Opoku-Mensah took to his facebook page to apologize for how he behaved towards the nurse.
VIDEO BELOW
View this post on Instagram
Source : Gharticles.com