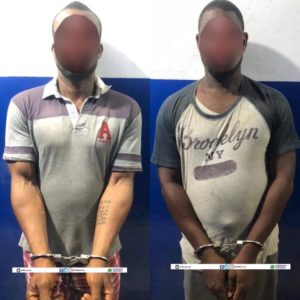 The Police have arrested two suspects in connection with some alleged stolen rail tracks and steel sleepers believed to belong to the Ghana Railway Development Authority which has gone viral on social media.
The suspects, Ibrahim John and Bashiru Ibrahim, were apprehended while transporting the items to the yard of Ferro Frabrik Ltd. in Tema.
According to the suspects, the Ministry of Railway Development has hired their company to transport the exhibit items to Tema.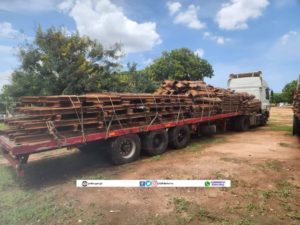 Officials from the company who were not met at the company's premises have been asked to report to the police station tomorrow morning to assist with the investigation.
Contact has also been made with the Ministry of Railway Development, and Ministry officials are expected to report to the Police today, May 2nd, 2023, to assist with the investigation.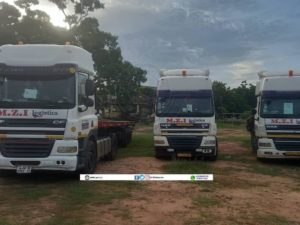 Due to their size, the three DAF trucks GN 8501 – 15, GT 4705 -15, and GT 6707 -15 that were being used to transport the items have been seized and parked at the National Police Training School while the investigation continues.
Earlier on two very alarming videos of some unidentified people acting illegally surfaced online, demonstrating the extent of harm done to some of the nation's existing railway lines.
The extent of the damage caused by the rail lines were shown in the first video, while the second showed a trailer carrying several heavy metals that are ostensibly the railway lines that were cut.
View this post on Instagram

Source: Gharticles.com
join our over 1.4 million followers instagram community by clicking here –> GH ARTICLES