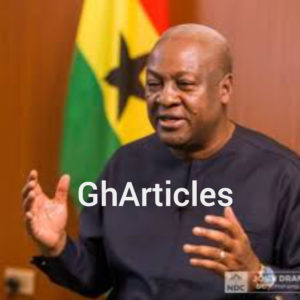 Former President John Dramani Mahama, also the flagbearer of the National Democratic Congress (NDC), has urged the Electoral Commission (EC) to decentralize the limited voter registration exercise, ensuring it's accessible to more eligible Ghanaians. Mahama emphasized the importance of conducting this exercise without bias to ensure free and fair elections, highlighting the EC's responsibility in upholding democratic principles and transparency.
Mahama stressed that voter ID card accessibility should not be limited by location and that all Ghanaians deserve the chance to exercise their democratic rights. He called on the Electoral Commission to facilitate registration in all electoral areas, making it easier for citizens to register and reducing the burden on them.
Furthermore, Mahama demanded greater transparency from the EC in the lead-up to the limited voter registration exercise, including the replacement of Voter ID cards and vote transfers. He specifically questioned when the EC would publish the names and photos of registration supervisors, officers, assistants, and other officials at the district level, as required by EC regulations, echoing a formal letter from the NDC's general secretary.
Additionally, Mahama highlighted the significance of the upcoming 2024 elections as an opportunity for Ghanaians to vote for change. He argued for the need to replace incumbent President Nana Akufo-Addo's government, citing economic challenges in the country as a compelling reason for leadership change.