Ghanaian political critic, Kelvin Taylor has roasted NPP's National Chairman, Freddie Blay for defending the government over covid-19 breach at Sir John's funeral.
The state burial of the former NPP General Secretary Sir John has erupted a big conversation in Ghana.
Freddie Blay in an interview with Asaase radio said Ghanaians should not to blame the NPP party for the blatant disregard of the COVID-19 protocols at the funeral of Sir John.
According to him, though senior members of the government were in attendance, it is the family of the former General Secretary that organized the funeral.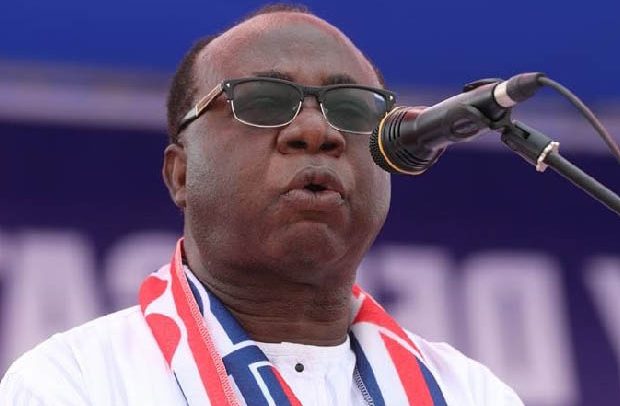 Mr. Blay said the family assured them that the protocols will be followed before the funeral.
However, the opposite as done as photos and videos from the scenes of the burial and funeral rites of the Sakra Wonoo hero showed that thousands of Ghanaian showed up to bid farewell to Sir John.
In reaction, the outspoken presenter said Mr Blay is rather separating the NPP from the "foolishness' that happened at the funeral ground.
"Instead of him to come out and apologize to Ghanaians as a leader of the ruling party about their foolishness, he's rather pissing people off," Taylor fumed.
He further revealed that one thing that disgusts him about the NPP party is that, they don't accept their mistakes.
In addition, they feel they can never make mistakes or corrected.
Kelvin Taylor went on to spit more venom on the NPP National Chairman over his comment following the covid-19 breach by NPP.
Swipe for more details
View this post on Instagram
EDITOR'S NOTE: This story shall not be republished or broadcast, in part or in full, in any form or shape without the express permission of the Editor-in-Chief.
Contact Editor at [email protected]
Source: Ghanaarticles.com