Kanye West Dubbed 'Modern-day Santa Claus'
Kanye West has been dubbed a "modern-day Santa Claus" after donating almost 4,000 toys to children in need.
The 44-year-old rapper – who has children North, eight, Saint, five, Chicago, three, and Psalm, two, with estranged wife Kim Kardashian West – paid for almost all of the gifts being handed out at a toy drive in his native Chicago on Sunday (19.12.21), much to the delight of organisers.
Chicago Alderman Stephanie Coleman told ABC7: "I'm so proud that Kanye is, once again, responding to our request to help the children of Englewood and beyond.
"He is no stranger to our community. His presence has always been felt in our neighbourhoods and he loves visiting, but this Christmas he has truly been our modern-day Santa Claus."
During the event at the Kennedy King College in the South Side of Chicago, each family was also treated to food, games and prizes.
The 'Stronger' hitmaker's generous gesture came shortly after he claimed he will be "homeless in a year" after turning all of his properties "into churches".
He said: "We are under capitalist rule, and it's killing us. It's time to change that. I'm going to be homeless in a year. I'm going to turn all the homes I own into churches. We're making this orphanage, and it will be a place where anyone can go."
Kanye West subsequently explained that he's in the process of building the orphanage, and that basic necessities should "always be available".
He added: "We're making this orphanage, and it will be a place where anyone can go. It should be like an artist commune. Food should always be available."
The latest philanthropic efforts of the rapper – who recently changed his legal name to Ye – come just weeks after he donated 1,000 meals to the homeless charity Los Angeles Mission.
The charity's long-term ambition is to "break the cycle of homelessness and poverty, by stabilising people in a safe and spiritual environment, connecting them to solutions and walking with them on their journey".
The 'All Day' rapper reportedly outlined a plan with the charity just ahead of the Thanksgiving holiday to combat hunger.
At the time, a source claimed that the rapper wants to "save the world".
The insider shared: "Kanye had never been there and wanted to see everything going on. He talked about saving the world and how he had all these ideas to work with LA Mission."
We Will Love You To Join Our Over 180k Members Instagram Family With Just One Click @gharticles
Source: GhArticles.com
Regina King's Son Dies By Suicide Days After Birthday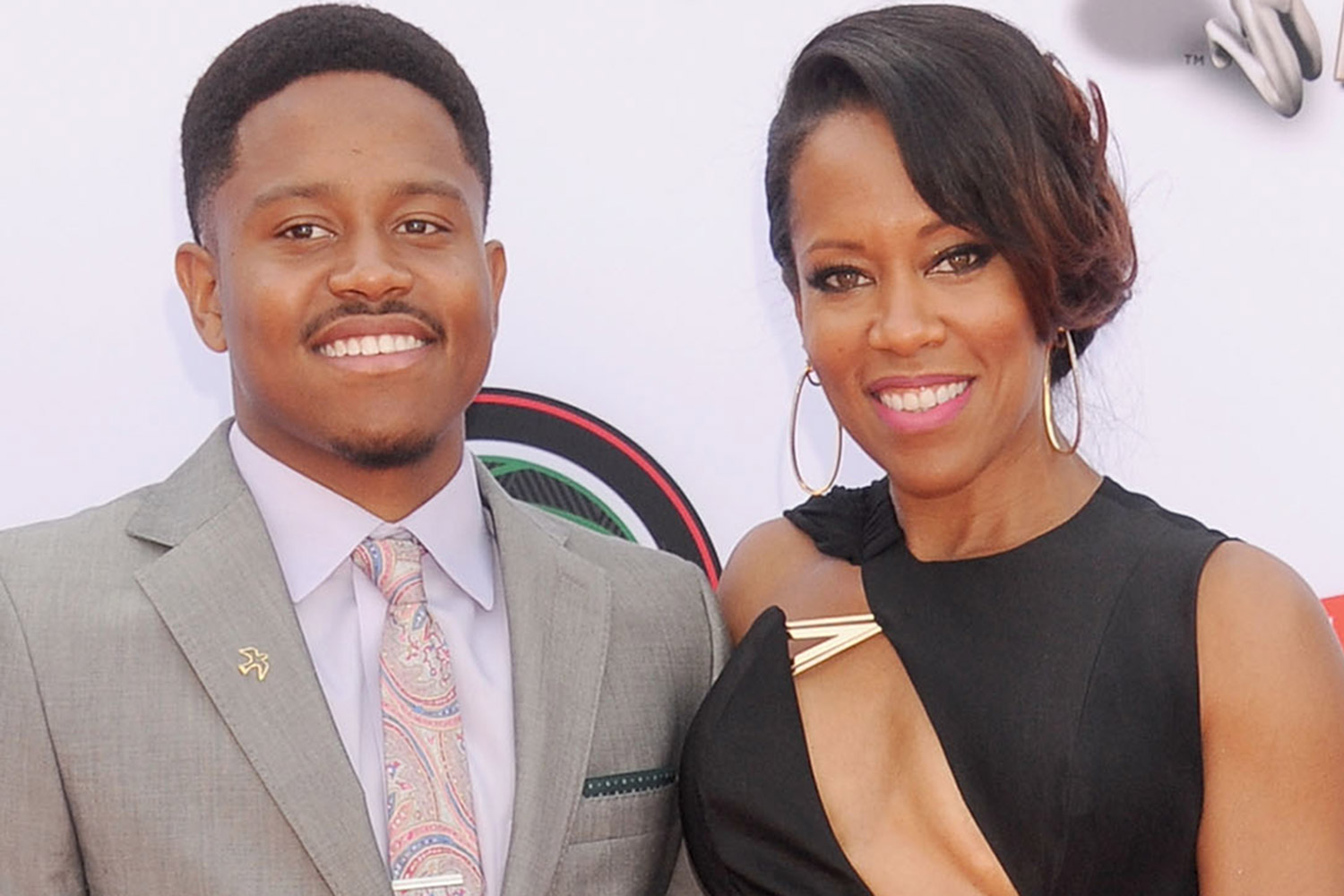 The news, initially reported by B. Scott, was confirmed by Regina in a statement to PEOPLE.
"Our family is devastated at the deepest level by the loss of Ian," Regina King stated. "He is such a bright light who cared so deeply about the happiness of others. Our family asks for respectful consideration during this private time. Thank you."
Ian was Regina's only child and she often spoke highly of him, his immense talent, and her unconditional love for him.
"You don't now what unconditional love is," she stated previously. "You may say you do, but if you don't have a child, you don't know what that is. When you experience it, it's the most fulfilling [thing] ever."
Details surrounding Ian's unfortunate passing as scarce, but we will keep you updated as information becomes available.
We Will Love You To Join Our Over 190k Members Instagram Family With Just One Click @gharticles
Source: GhArticles.com
Arnold Schwarzenegger Involved In Multi-Car Accident
Arnold Schwarzenegger has  been involved in a car accident in Los Angeles on Friday, Jan. 21.
The actor's rep told NBC News, "His main concern is for the woman from the other vehicle."
Arnold Schwarzenegger was involved in a car crash on Friday, Jan. 21, his rep confirmed to NBC News.
Per TMZ, the former governor of California was driving his SUV in Los Angeles when he allegedly collided with a red Prius around 5 p.m. The outlet published photos of Schwarzenegger, 74, on the scene of a crash.
A spokesperson for the LAPD told E! News that officers responded to a four-vehicle crash on Sunset Blvd, after one vehicle "landed" on top of another. One woman was taken by ambulance to the hospital with "minor abrasions," per the spokesperson, who added that her injuries are not life threatening.
Police did not confirm the identities of the people involved in the accident.
We Will Love You To Join Our Over 190k Members Instagram Family With Just One Click @gharticles
Source: GhArticles.com
Nick Jonas and Priyanka Chopra Welcome Baby Via Surrogate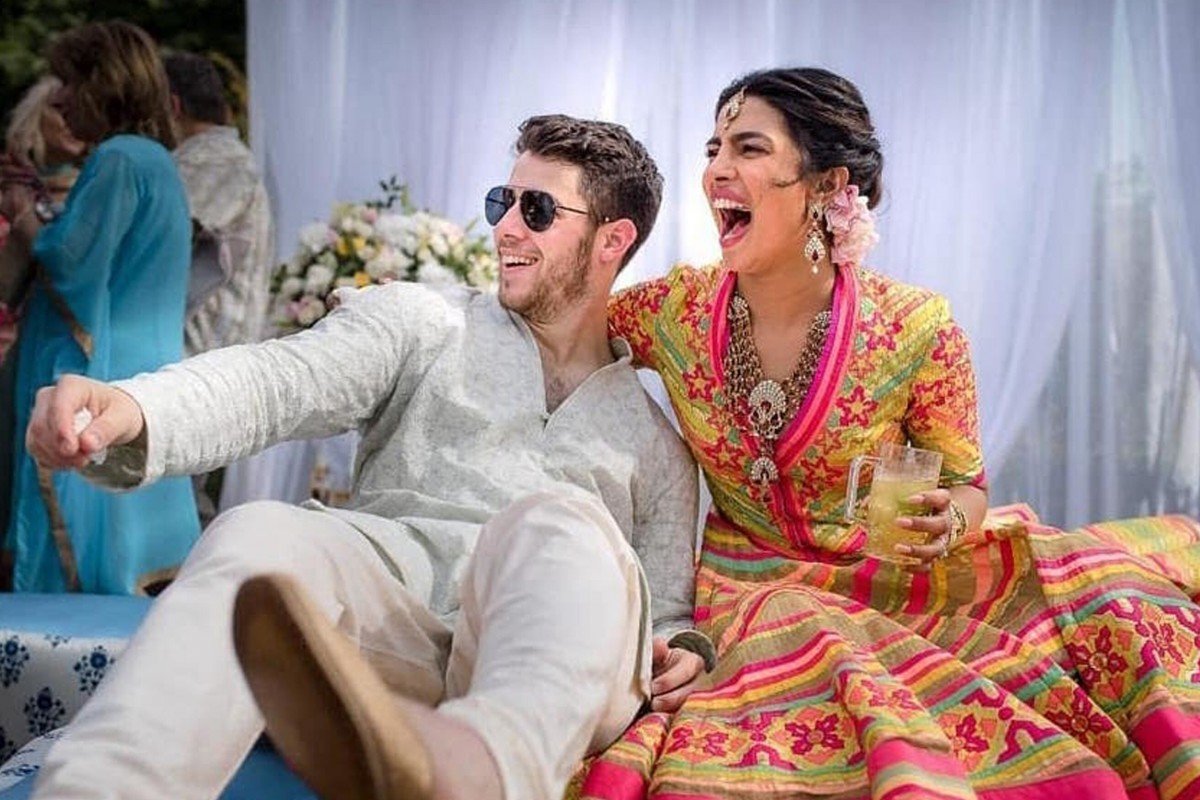 Nick Jonas and Priyanka Chopra are walking into their biggest roles yet: The two are parents!
The White Tiger actress announced the happy news in an Instagram post on Jan. 21. "We are overjoyed to confirm that we have welcomed a baby via surrogate. We respectfully ask for privacy during this special time as we focus on our family," concluding the post, "Thank you so much."
Immediately after sharing the news, the happy couple received an endless amount of well wishes from friends and family. Nick's brother Kevin Jonas was one of the first to add a few heart emojis in celebration of the good news, while actress Lilly Singh was also one of the first to share words of support, writing, "AYE!!! Can't wait to cuddle them!!" Kal Penn added, "Congratulations! uncle Kalpen is ready to babysit!"
Over the years, the happy couple, who just celebrated their third wedding anniversary last December, have expressed that they were looking forward to expanding their family.
In fact, last January, Priyanka opened up to E!'s Daily Pop about the couple's dream to have kids in the future, jokingly adding that she wanted as many children as it takes for "a cricket team."
"Family is a big part of my life," she exclusively told E! News. "It's always been a part of my dreams."
Fast-forward to this January, when the actress told Vanity Fair that their plan was still just as big, telling the outlet that "by God's grace, when it happens, it happens."
And perhaps, there may have been a small hint for the near future—since when asked by the publication if she and Nick would be alright with slowing down their thriving careers to raise a child, Priyanka noted that she's definitely on board.
"I'm okay with that," she said. "We're both okay with that."
We Will Love You To Join Our Over 190k Members Instagram Family With Just One Click @gharticles
Source: GhArticles.com