Ghana's Ace Investigative Journalist, Anas Aremeyaw Anas Wins 2021 Foreign Journalist Award in US
Ace Ghanaian investigative journalist, Anas Aremeyaw Anas, has been named the 2021 NABJ Percy Qoboza Foreign Journalist of the Year.
He will receive the award at an event to be held on Saturday, December 4, 2021 in the United States of America.
This was made known in a letter addressed to the renowned investigative journalist, by the organizers of the event, National Association of Black Journalists (NABJ).
Anas Aremeyaw Anas, known for his dangerous, daring and explosive investigative works, is being recognised for his outstanding and ground-breaking achievements in journalism over the years. This is according to the letter dated October 1, 2021.
"It is with great pleasure that I send you this message. We are excited that you have been selected the 2021 NABJ Percy Qoboza Foreign Journalist of the Year Award recipient! The award recognizes your outstanding achievements in journalism," says Dorothy Tucker, President, National Association of Black Journalists.
The award category is code named NABJ Percy Qoboza Foreign Journalist of the Year Award.
The event, organised by National Association of Black Journalists (NABJ), honours legendary black journalists who have made outstanding contributions to the industry every year.
This year's event, scheduled to be virtual, will take place in the United States of America.
It is named after Percy Peter Tshidiso Qoboza, an influential black South African journalist, author and outspoken critic of the government in South Africa during the early periods of world recognition of the problems evident in the racially divided land.
He was the editor of The World Newspaper in Soweto and his fluently persuasive editorials did much to challenge the white South Africans who were protected from the horrors of apartheid.
The event will be graced by the President of the National Association of Black Journalists (NABJ), Dorothy Tucker of WBBM-TV, Chicago, Illinois ; The Vice President-Broadcast, Ken Lemon of Cox Media Group-WSOC-TV, Charlotte, N.C.; The Vice President-Digital, Amir Vera, CNN, Atlanta, Georgia; and Vice President-Print, Kathy Chaney, YR Media, Chicago, Illinois.
Others are Secretary, Madison Carter, WXIA-TV, Atlanta, Georgia ; Treasurer, Walter Smith-Randolph, Connecticut Public, Broadcasting (CPTV & WNPR), Hartford, Conneticut ; Parliamentarian, Michelle Fitzhugh-Craig, Shades Magazine – Celebrating All Women Of Color, Oakland, California, among others.
We Will Love You To Join Our Over 170k Members Instagram Family With Just One Click @gharticles
Source: GhArticles.com
JUST IN : Mr Eazi Launches Scholarship Fund To Support Students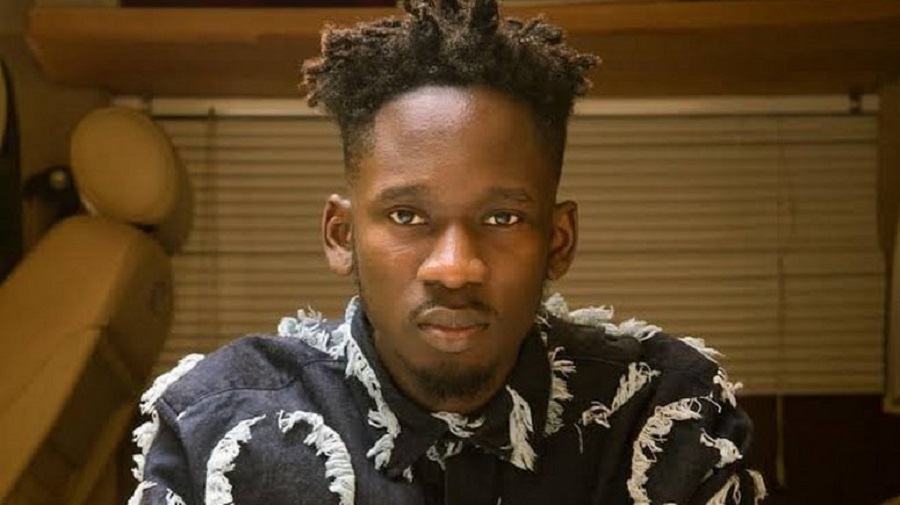 International music sensation and business man,
Oluwatosin Ajibade,
popularly
known in showbiz
circles
as 
Mr Eazi
 has instituted a scholarship scheme to 
support
 needy
undergraduate
students at the C. K. Tedam University of Technology
and
Applied Sciences (CKT-UTAS).
The scholarship scheme, which started with an initial seed money of GHS200,000 is expected to cover the full fees of 100 students of CKT-UTAS every year.
                                                Mr Eazi
The gesture comes in the wake of recent difficulties encountered by many students in the payment of their fees and thereby disrupting their education.
Who can apply for Mr. Eazi Students Fund?
1.
The Scholarship is open to 
all students on
 the C. K. Tedam University of Technology and Applied Sciences Campus, from level 100 to level 400.
2.
All Applicants 
must have in their possession,
 their admission letter and a valid student's identity card.
3.
The Applicant must be without any criminal record or not have faced any disciplinary action.
4.
The Applicant should not be on any other scholarship scheme that covers his/her AFUF.
5.
The Applicant must demonstrate that he/she has Critical Economic Needs.
6.
Priority shall be given to:
•
Displaced Persons (Certified Refugees, Internally Displaced Persons, etc.)
•
Persons with Disability
7.
The Applicant must be committed to supporting the CKT-UTAS Students Financial Services in later years should they successfully get employed after school.
8.
The scholarship 
application form is free
 and has a feature of a "
2021/2022
" watermark.
9.
Qualified applicants should apply for the scholarship as soon as they can.
10.
Applicants who have already made at least 60%-part payment of their fees can apply for support to pay the remaining amount.
11.
Inaccurate information or fraudulent misrepresentation on the part of any applicant and any attempt to influence the process will lead to disqualification and a recommendation for dismissal from the university.
It is the hope of Mr Eazi and the University that beneficiaries of the Fund will be able to complete their studies despite their economically challenged background. Eligible candidates for the scholarship can apply by downloading the application forms from the students portal @ https://mis.cktutas.edu.gh/.
Mr.  Ajibade is the CEO and founder of emPawa Africa group of companies that has a corporate presence in Nigeria, Ghana, Rwanda, Dubai, and London. emPawa Africa has grown to become one of the biggest wholly African-owned entertainment companies on the continent, which leverages Mr. Ajibade's vast experience and network to provide a gateway for upcoming and established acts across the world.
In addition, Mr. Ajibade performs under the name Mr Eazi – a household name across Africa and growing in international prominence. He has performed numerous shows, including headlining the Ghana Music Festival and performing sold-out shows around the world. He is also a recipient of several prestigious international awards. Prior to launching a huge career in showbiz, Mr. Ajibade had enrolled at the Coventry University in the UK where he studied and obtained a Master of Science in Engineering Business Management (M.Sc. Engineering Business Management) in 2015, having obtained a Bachelor of Science in Engineering from the Kwame Nkrumah University of Science & Technology, Kumasi, Ghana in 2011.   
Nigerians' Hearts Sink As BBN's Liquorose Finally Confirms Her Relationship Status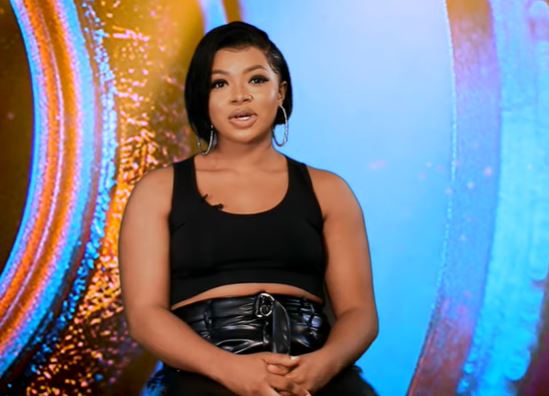 Big Brother Naija star, Roseline Afije also known as Liquorose has finally put to rest speculations about her relationship with Emmanuel.
The celebrity dancer left shippers with broken hearts when she revealed that she and not dating anybody at the moment.
Liquorose made this known during a recent interview when the On Air Personality questioned her about her relationship status.
Meanwhile, about two weeks ago, she said that she decided to focus on her career and prioritize building her brand.
Watch the short video below:
Nigerian' hearts sink as BBN's Liquorose finally confirms her relationship statuspic.twitter.com/kUwyjg7NoU

— Instablog9ja (@instablog9ja) May 13, 2022
We Will Love You To Join Our Over 201k Members Instagram Family With Just One Click @gharticles
Source: GhArticles.com
Marwako Food Poisoning: Authority Has No Mandate To Demand Compensation For Victims – FDA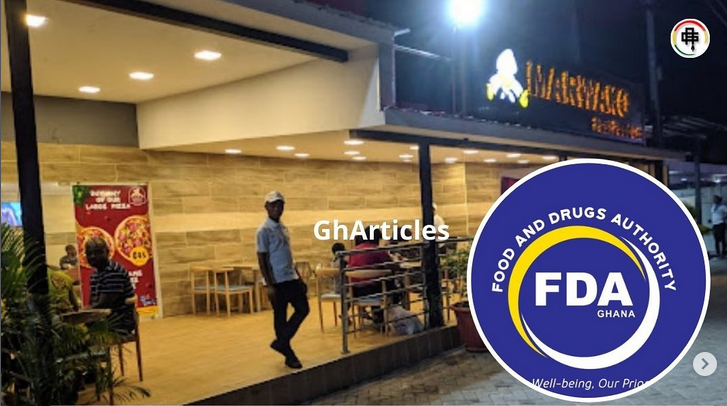 Food and Drugs Authority (FDA)'s Director of Legal says they cannot demand compensation for victims of the alleged food poisoning at Marwako's East Legon branch.
Joseph Bennie said the Authority has no mandate to pressure for amends in cash from the eatery to the affected persons.
In an interview with YEN.com.gh, monitored by GhArticles.com, Bennie said the FDA can carry out sanctions in the form of "a ban, fine, caution, or prosecution" in such cases.
The Acting Director's comments come amid widespread reports of food poisoning at Marwako's East Legon branch on social media, leading to the closure of the restaurant.
He said the closure of the eatery was to prevent an escalation of reported cases of food poisoning.
Speaking on the investigations, Joseph Bennie said the FDA is yet to establish the cause of the food poisoning. "Investigations will conclude in not less than a week or more," he told YEN.comgh, sighted by GhArticles.com.
As previously reported that the management of Marwako has appealed to the FDA to open other branches closed down following complaints of food poisoning at its East Legon branch.
PRO for Marwako Fast Food Ltd, Mohammed Amin Lamptey, said while the popular food business accepts the decision of the FDA, the industry regulator, it is only fair for the affected branch to be shut down.
"The FDA shut down of our branches is quite unfortunate and it is really something that is going to create another problem for Mawako Fast Foods Limited. In as much as we all know that it is an isolated case…we thought that the FDA will focus on the East Legon branch," Lamptey told reporters on Thursday, May 12, 2022.
View this post on Instagram
We Will Love You To Join Our Over 201k Members Instagram Family With Just One Click @gharticles
Source: GhArticles.com