'Ghanaian Men Are Not Romantic And Too Stingy Unlike Nigerian Men' – Fatima of TV3 Date Rush
Fatima Mary Owusuaa, one of the favorite participants in ongoing dating reality show, Date Rush, has taken a swipe at Ghanaian men over their stingy attitude.
While speaking in an exclusive interview Star Gist show, monitored by Ghanaarticles.com Fatima indicated that she was going to choose Nigerian men over their Ghanaian counterparts.
READ ALSO: Date Rush Saga: Male Fan Spotted Exchanging Blows With Raymond Over Cilla Etornam In Public [Watch]
When asked why being a Ghanaian she sided more with Nigerian men, Fatima responded by saying that Ghanaian men, unlike Nigerians, are very stingy.
She went on to add that her countrymen were also not romantic at all so it drove her to identify more with Nigerians than Ghanaians.
Fatima indicated that she was speaking from experience because she had dated a number of Ghanaian men and it appeared the stingy trait run through all of them.
READ ALSO: Men Left Confused And Salivating Over Photos of Aisha of TV3 Date Rush 'Without Clothes'
While speaking in the interview, Fatima gave props to Nigerian men and said they were caring and romantic.
Source: Ghanaarticles.com
TV3 Date Rush: Watch The Moment Dennis Gives Marie A Promise Ring After Choosing Her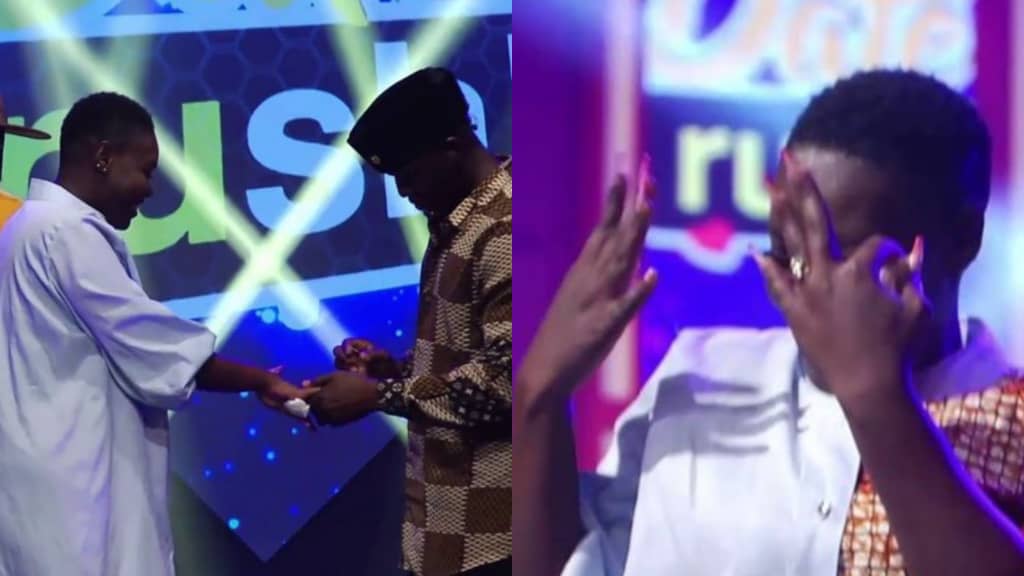 Last night, TV3 of Media General Group launched the much anticipated Date Rush season 6 after taking a long break since season 5 ended in last year.
The Date Rush is one of the most watched reality TV shows in Ghana, it returned to the screens at again.
As usual the 10 female participants were line up while expecting to get date on show.
Dennis came with some strong energy and his dance moves especially whining and twisting his waist as if he does not have bones got the ladies thrilled and interest to know him more.
After a few here and there and some pressure from the ladies, Dennis finally chose Marie Chantel at the end.
Dennis who was dancing with his date on show paused to told Giovani he actually came to Date Rush to find a woman he would marry in short time.
He brought out a promise ring and gave it to Marie who was so surprised that she nearly busted into tears.
Watch the video below;
View this post on Instagram
We Will Love You To Join Our Over 180k Members Instagram Family With Just One Click @gharticles
Source: GhArticles.com
Young Man In Tears As His Sees His Girlfriend Of Three Year On TV3's Date Rush Show Looking For Love [+Screenshot]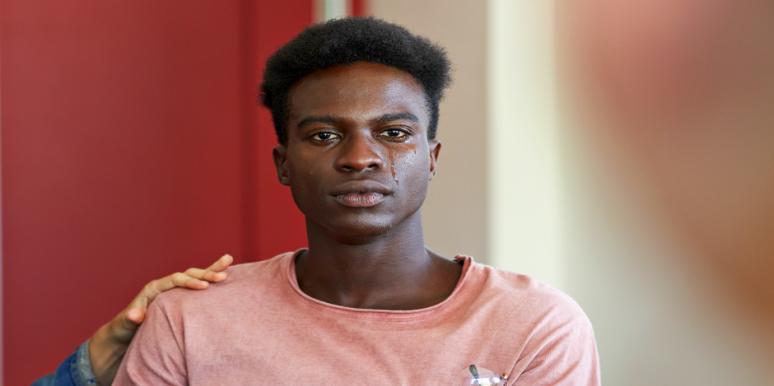 The first of the many sideline dramas associated with TV3's love-finding reality show, Date Rush is here following the airing of the first episode of the sixth season of the show on Sunday night.
One young man took to social media as soon as the show was being aired to cry foul and claim that his girlfriend of three years was one of the ten ladies who were on the stage last night looking for love — well, he failed to mention her name.
According to the guy, his girlfriend recently told him that he was going to visit his mother but after seeing her on TV last night as one of the ladies looking for love on Date Rush, the only conclusion he can make is that that excuse was a lie to audition for the show.
He ended by urging all guys to fear women. See the post he made below…
We Will Love You To Join Our Over 180k Members Instagram Family With Just One Click @gharticles
Source: GhArticles.com
I've Feelings And Have Dated Four Men In The Past – 13-year-old Girl Cries Out After She Was Rejected At Date Rush Auditioning (Watch)
One of the most watched TV reality show dubbed Date Rush is bouncing back soon on TV3 as hundreds of men and women rushed to the premises of TV3 to get auditioned.
Amongst the hundreds of men and women who thronged to the premises of TV3 to try their luck in participating in the new edition of Date Rush was a young girl who disclosed that she's 13-year-old.
The girl was rejected for being young to take part in the popular reality show that has gained a cult following from prime-time viewers.
Feeling very disappointed, she said in an interview that she has feelings hence deserved to have given the platform to express her emotions per the description of the show.
"When I got there I was not given the forms to fill because they said I'm too small and so I can't be part of the show. I also asked them whether my being small takes away my feelings or not.
Being small doesn't take away my feelings." she could be heard saying as captured in the video below.
The video has since gone viral and warming hearts owing to the measure of comic effect added to it.
View this post on Instagram
We Will Love You To Join Our Over 170k Members Instagram Family With Just One Click @gharticles
Source: GhArticles.com