Former President John Dramani Mahama has asserted that the December 2024 election would be the most crucial election since 1992. He believes it represents a significant opportunity to test the strength of Ghana's constitution. Mahama expressed concerns about the the possibility that Ghana is not immune from recent power takeovers in other African countries, especially if the country is poorly governed.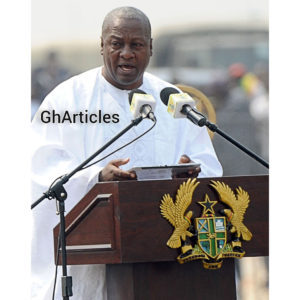 During his speech, Mahama emphasized the responsibility of the National Democratic Congress (NDC) to reshape the nation's economic fortunes and restore hope in Ghana's democracy if they assume power in 2025. He acknowledged that this would be a challenging task, given the substantial challenges created by the previous Akuffo Addo administration. However, he made a commitment to deliver on these promises.
These remarks were made via a Zoom presentation during the concluding ceremony of the NDC Lawyers Association's third annual lawyer's conference.