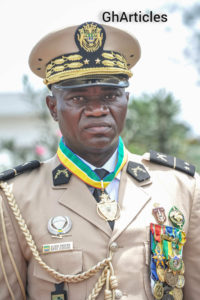 General Brice Clotaire Oligui Nguema was sworn in as the interim head of state of Gabon on Monday, less than a week after the ousting of President Ali Bongo Ondimba. The oath-taking ceremony took place in the presidential palace in the capital city, Libreville, with a crowded audience of government officials and military leaders.
In his inaugural address, Nguema pledged to conduct "free, transparent, and credible elections" after an unspecified transitional period. He also proposed significant reforms, including the adoption of a new constitution and the implementation of new electoral and penal codes. Additionally, Nguema announced amnesty for "prisoners of conscience" and welcomed back political exiles, portraying the coup as a moment of national liberation.
Nguema asserted, "When the people are crushed by their leaders … it's the army that gives them back their dignity," emphasizing the significance of the military's role in this transition. He expressed optimism, saying, "People of Gabon, today the times of happiness that our ancestors dreamt of are finally coming."
The events leading up to Nguema's inauguration began when army officers, led by Nguema, seized power just moments after it was announced that President Bongo had won an election. As a result of the coup, the deposed president remains under house arrest.
This development in Gabon is part of a larger trend in Africa, with five other countries—Mali, Guinea, Sudan, Burkina Faso, and Niger—having experienced coups in the past three years. The African Union (AU), the United Nations (UN), and various Western nations have condemned these power seizures. In response to the coup in Gabon, the AU suspended the country from the continental bloc.